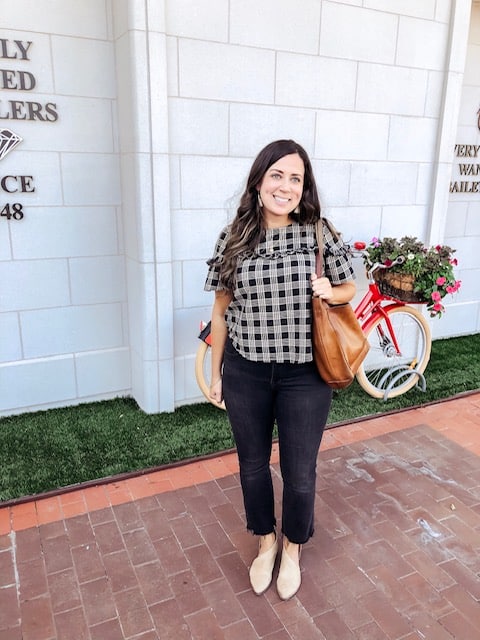 Lori Blair
Hi, y'all! We are so glad that you are here. Let us introduce you to Lori Blair. She's the L.B. in Elle Bee!
Lori is living and loving life in North Carolina with her husband, their two growing kids and their rescue pup (a german shepard named Emmie). A West Virginia girl originally, Lori "married herself a Jersey boy." Together they made their way to NC (after a 2-year detour in Nashville, TN), where they've felt right at home for the past 15 years.
After working in the television industry, the music industry and the wedding industry, Lori took a leap of faith (10 years ago) and became a stay-at-home mom. She never looked back. Now she spends her days juggling the never-ending-to-do-list that comes with being a mother … and a woman … and an entrepreneur (besides blogging, you can catch her at Blair Home + Design helping people add character and soul into their homes and spaces)
and enjoying this beautiful season in the sun with her family.
Lori jokes that she wants to be a writer when she grows up, but the truth is, she already is. You can find her sharing her own take on all things Life + Style right here on her blog,  Elle Bee Lovely, a "place for our souls to nest & gather."
Welcome. Come and sit a spell.