I've been reading too many sad articles this week. My heart is sore and sensitive. Part of me is aching for a world that I can't help. I'm feeling raw. It's time to crawl back in my cocoon and love on my littles. I have to put my phone away and stop reading things like this. They have a place. They have a purpose. But, no more for this week. No more tears for the world this week….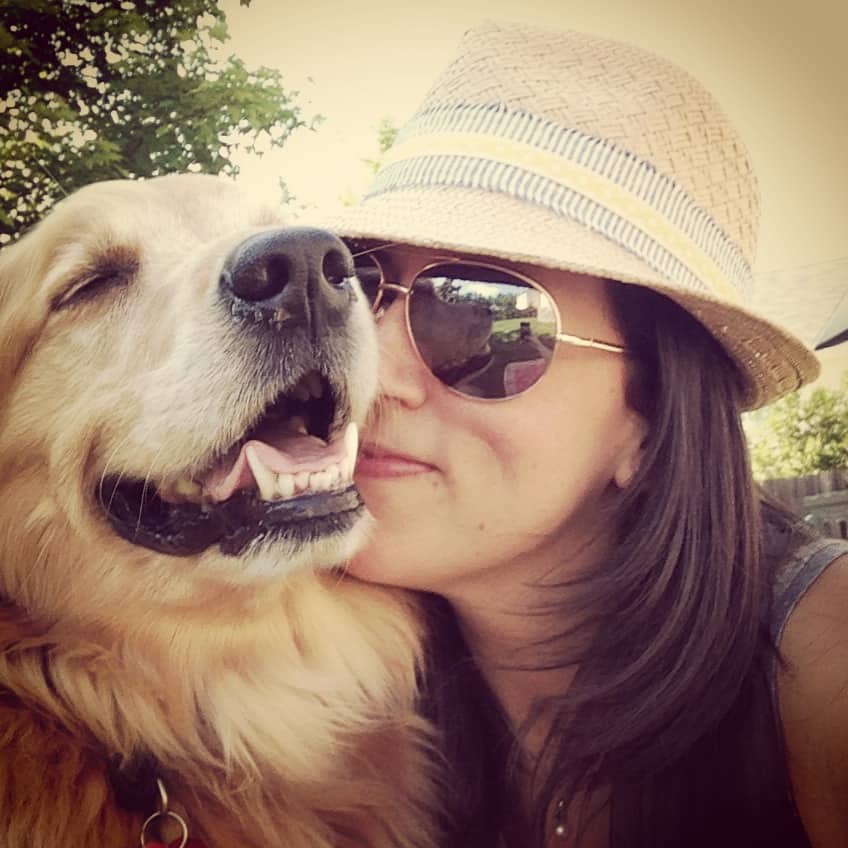 As I type this, my sweet best friend, my beautiful gold retriever, leans over and licks my leg. It confirms what I was already thinking. It's time to get out of this house. She wants a walk and it's a gorgeous, pristine fall day. I look down at her. I don't know why they say diamonds are a girl's best friend. I'd take this sweet gal over a diamond any day of the week. She's the best of the best. All of these new studies confirming that dogs are intelligent, have the ability to reason and show emotion crack me up. All you have to do is love one. Then, you already know.
Harper Jane was/is my first baby. She's the first one that I carried through the doors of our home. We loved her immediately. And, she returned our love without question. She loves hearing the story of how we chose her, straight out of a picture. It's almost funny to watch. She gets still and quiet and listens carefully. So I tell her. I tell her all about how I became her mommy. She eats it up. So I keep telling her. I know it's hard for her sometimes. She was the first baby, but most days, she comes in last. There's a long line of needs that must be met throughout the day and she's the quiet one. She's the easy one. She's the one that waits patiently for a little attention. Those of you that aren't "dog people" may not get it. This is silly, you may think. But, she's one of my great loves. And, she deserves more. I write about N and A all the time. I never write about my Harper. So, this one is just for her…
My Best Girl
She sees through us,
She knows what we need,
Her heart is gold,
So is she,
She'll always be my best girl,
My best girl
Her soul is pure,
Her aura is bright,
She loves the wind,
She brings the light,
She'll always be my best girl,
My best girl
She keeps us calm,
She makes us whole,
She brings love,
She soothes the soul,
She'll always be my best girl,
My best girl
She doesn't like to cuddle,
It's not her way,
But she loves to give kisses,
It makes her day,
She'll always be my best girl,
My best girl.