Our Favorite Lemon Pie & Key Lime Pie Recipes!
Easter is coming and even though we'll all be at home this year … and likely not wearing our "Easter best", I'm still planning to "host" an Easter dinner – just for our little family of four. And, maybe you are planning to do the same?!
What I will serve for dinner will highly depend on what's available in the grocery story that week (fingers crossed), but Lemon Pie (or maybe the Key Lime version) will probably be on the menu for our dessert! It's one of our very favorite family desserts!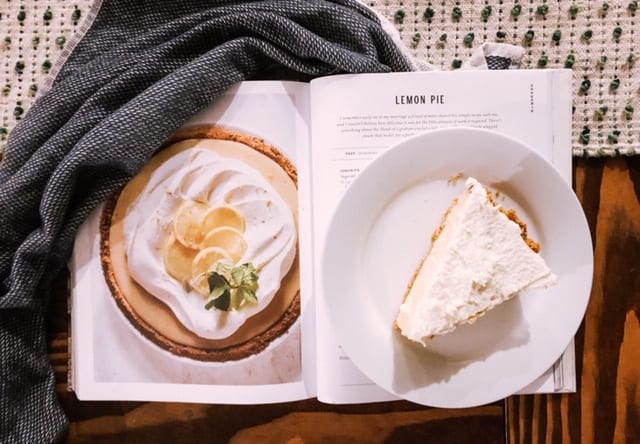 I've tried a few different recipes over years and I think the secret is usually in the crust. Make your own FOR SURE. And, make your own whipped cream. Both steps are surprisingly easy and extremely worth it. In fact, once you realize how easy it is to make your own whipped cream using very few ingredients, you'll likely never go back to store-bought.
This particular Lemon Pie recipe is similar to the one from the Magnolia Table Cookbook. It's so delicious, I just had to share it with y'all! To switch it up and make a Key Lime version, simply switch the Lemon juice to Key Lime juice and you've got a Key Lime Pie instead!
Ingredients for Lemon Pie:
1 1/2 cups crushed graham crackers
1/3 cup sugar
6 tbsp butter, melted
3 cups sweetened condensed milk
3 egg yolks
2/3 cup lemon juice
pinch of salt
Ingredients for Homemade Whipped Cream:
1 cup heavy cream or whipping cream
2 tbsp sugar
1 tsp pure vanilla extract
Directions:
Preheat the oven to 350°
Lightly spray a 9-in pie plate
Crush graham crackers (we use approx. 27 squares and put them in a large ziplock baggie to crush up – my kids love doing this!)
Combine crushed graham crackers and 1/3 cup of sugar and stir. Add in the melted butter and stir until well blended. Pour mixture into the pie plate and gently press onto the bottom and up the sides of the plate. Bake for 8 minutes or until firm.
Using a stand mixer with paddle attachment or an electric mixer, beat the sweetened condensed milk, egg yolks, lemon juice and salt on medium speed for approx. 4 minutes.
Pour the pie mixture onto the baked pie crust. Bake for approx. 10 minutes or until the center is set.
Cool for 30 minutes. Once cool, place the pie in the refrigerator for at least an hour … or overnight. In my opinion, it's better the next day!
Shortly before you are ready to serve the pie, you'll want to make your own, homemade whipped cream! Add heavy cream or whipping cream, sugar and vanilla into a mixing bowl and beat (using a handheld mixer) on a high speed until fluffy. You can tell it's ready when it starts making "mountain peaks" … that's what I tell my kiddos anyways.
Spread the whipped cream on the pie! If you'd like, you could garnish with lemon slices or mint (we never do.)
This recipe makes 8-12 servings (depending on how you slice the pie). We think this dessert is pretty much perfect and we hope that you enjoy it too!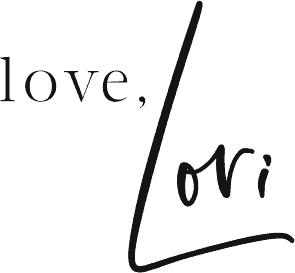 Shop This Post