The "Ugly" Sandal Trend + Practical Sandals that We Love to Love or Love to Hate
Summer is about the sandals. I mean. Kinda. A little bit. I'm right, right?!
Summer is not my favorite season. I'm not shy about admitting that. It's FOR SURE not my favorite style season. I'm a jeans girl. Shorts aren't comfortable. But, hey, I live in North Carolina and it's hot and it's so muggy. It's either dresses or shorts. Ugh. I just … typically feel uninspired by clothes in the summer. BUT, there is an exception. I love sandals. Sandals save the day. And, so, for me, when it comes to a summer wardrobe – it's about the sandals!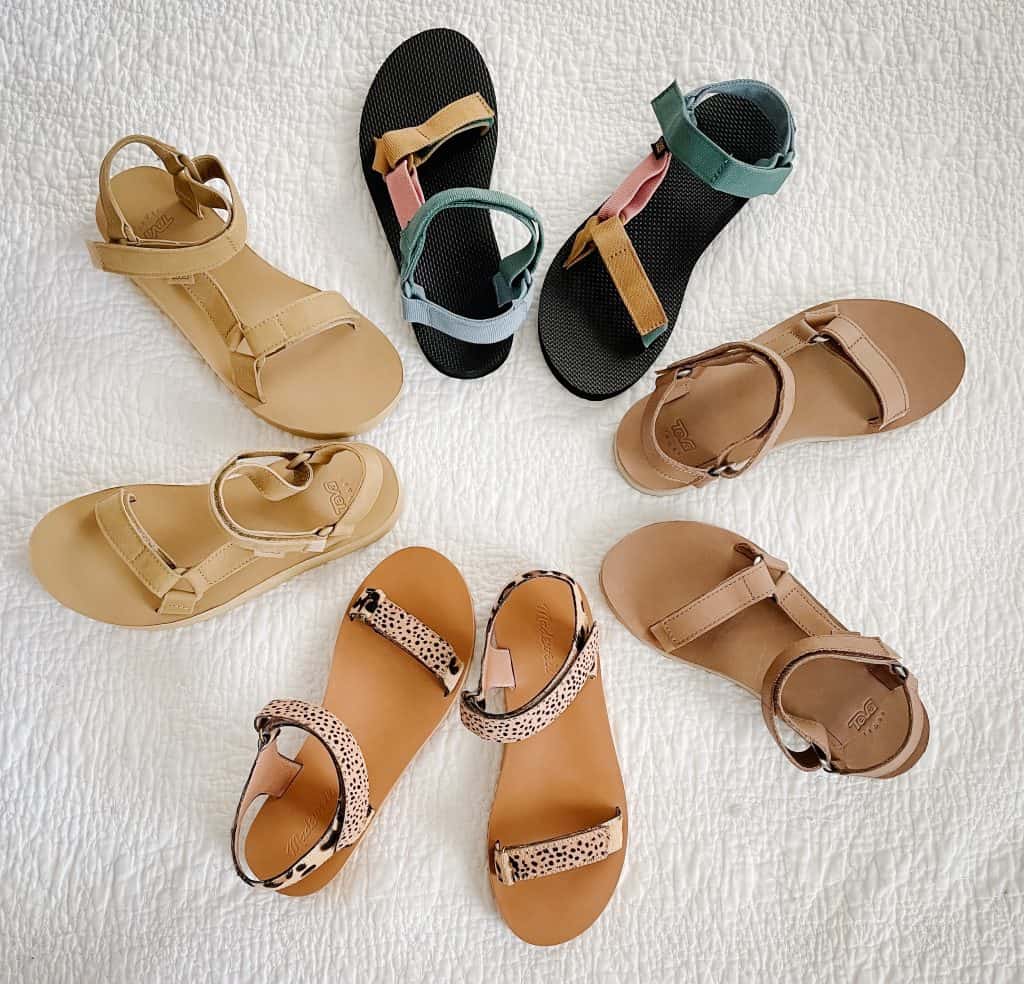 You have probably noticed – "practical" sandals have come back with a vengeance. They are everywhere. Some like to call it the "ugly sandal trend" and everyone has an opinion about them. We either love to love them or love to hate them. Where do you fall?
I was an early adopter when Birkenstock popped back up years ago, because I loved them in the 90s and I was happy to see them return. Now, I've been wearing them for years and they've become an easy closet staple. They have dozens of different styles and varieties at this point. I, for one, have at least 3 pairs and I'm pretty happy about it. I added the Madrid Big Buckle Birkenstock in Cognac to my closet earlier this spring and I wear them all. of. the. time.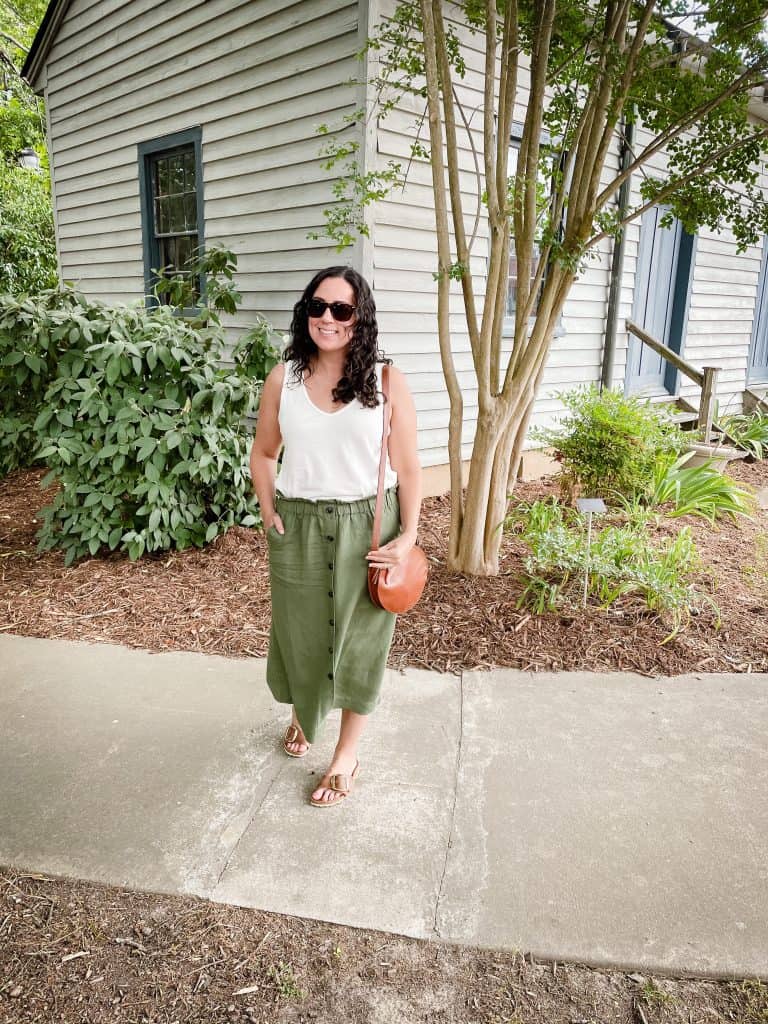 But, today, let's talk about hiking sandals. How are we feeling about these?? I mean, they are evvverrryyywhere right now. They have taken the stores by storm. Show me a store that's not selling Teva sandals this season. I dare ya. Okay, okay. Yes, I'm kidding. Kinda. But, they ARE all over the place. And, honestly, I surprised myself by jumping on this bandwagon. It's outside of my normal style. Outside of the box for me. I wasn't even a big fan of Teva the first time around, so I didn't expect to be into this look. Yet. I found myself intrigued. Something about it felt fun and fresh to me. I liked the look with dresses, so I decided to give it a try! I rounded up a little inspo and then ordered a few pairs to try.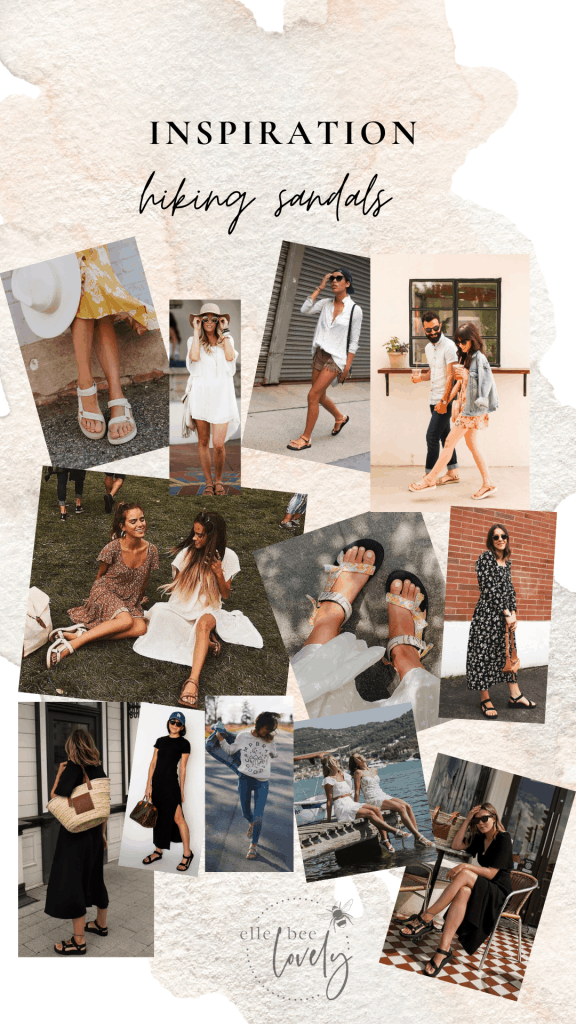 I originally thought I wanted the simple nude color, so I ordered the Teva® Original Universal Leather Sandal in Sand Dune and the Teva® Leather Midform Universal Sandals in Desert Sand. I didn't necessarily want leather but I couldn't find the Teva® Original Universal Sandal in Sand Dune anywhere. And, I am good at hunting for things that are hard to find. The hunt is fun! But, these were just sold out everywhere. So, I decided to try the leather. I also ordered The Maggie Sandal in Spot Mix Calf Hair from Madewell. I liked that they still had the same outdoorsy sandal look, but slightly dressed up. Lastly, I decided to step a tiny bit further out of my comfort zone and order a colorful pair … Well, colorful for me anyways! I chose the Teva® Original Universal Sandals in the Light Multi color.
Once they all arrived, I tried them on and compared.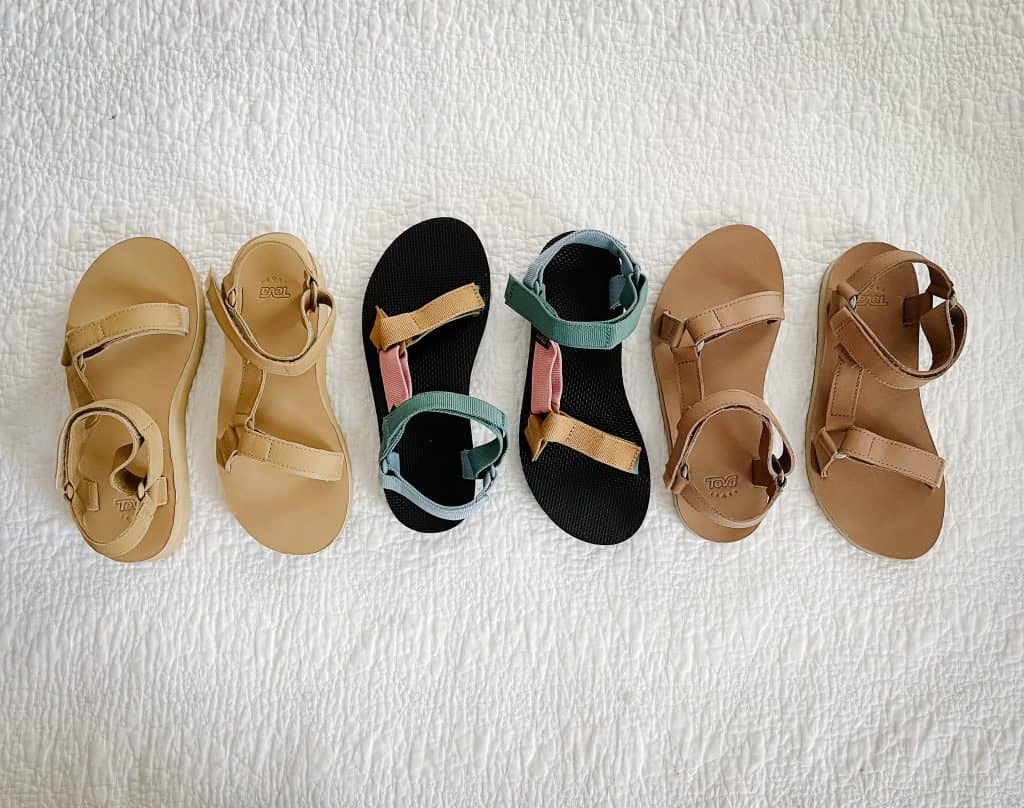 In general, each pair of Teva sandals fit me the same. I typically wear an 8.5, so I listened to the reviews and sized down. This was good advice, as I would say they do run slightly large. I would recommend sizing down a size, especially if you are between sizes. They also run wide, which was a negative for me. I usually prefer a more narrow fit.
My Thoughts:
Teva® Original Universal Leather Sandal in Sand Dune — Comfortable. Supportive. Could definitely walk/hike/wear these all day without any problems. I liked the Sand Dune color more than the Desert Sand color. It was more of a true tan. 
Teva® Leather Midform Universal Sandals in Desert Sand —  Slight platform. Felt and looked too wide on my foot. Very comfortable. Supportive. Didn't like the color much – more yellowish than I expected.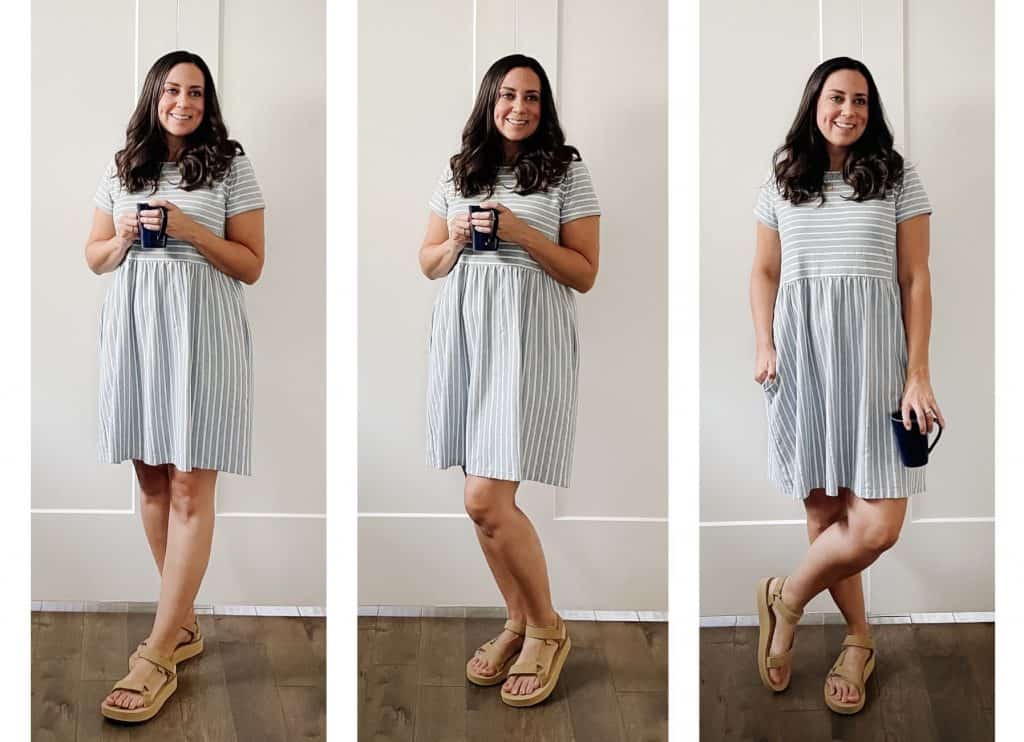 Teva® Original Universal Sandals in Light Multi: Fun colors. Not too bold for me. Comfortable, but not as comfortable as the leather. Less supportive than the leather. Would work for walking/hiking/playing/pool … whatever you want them for.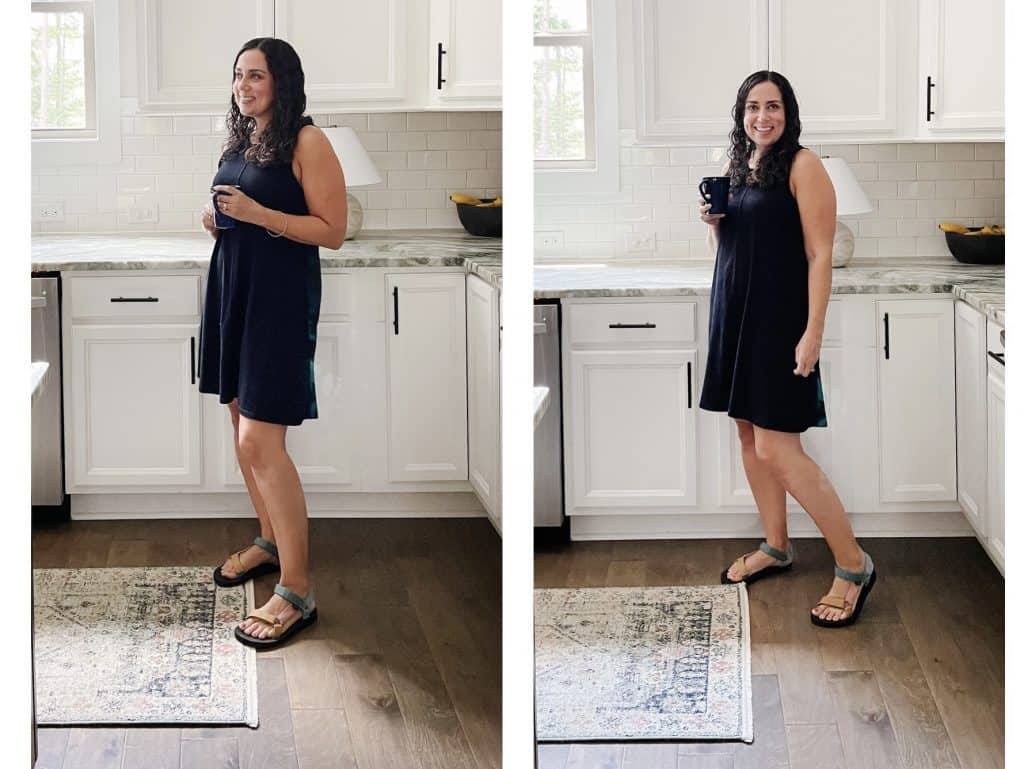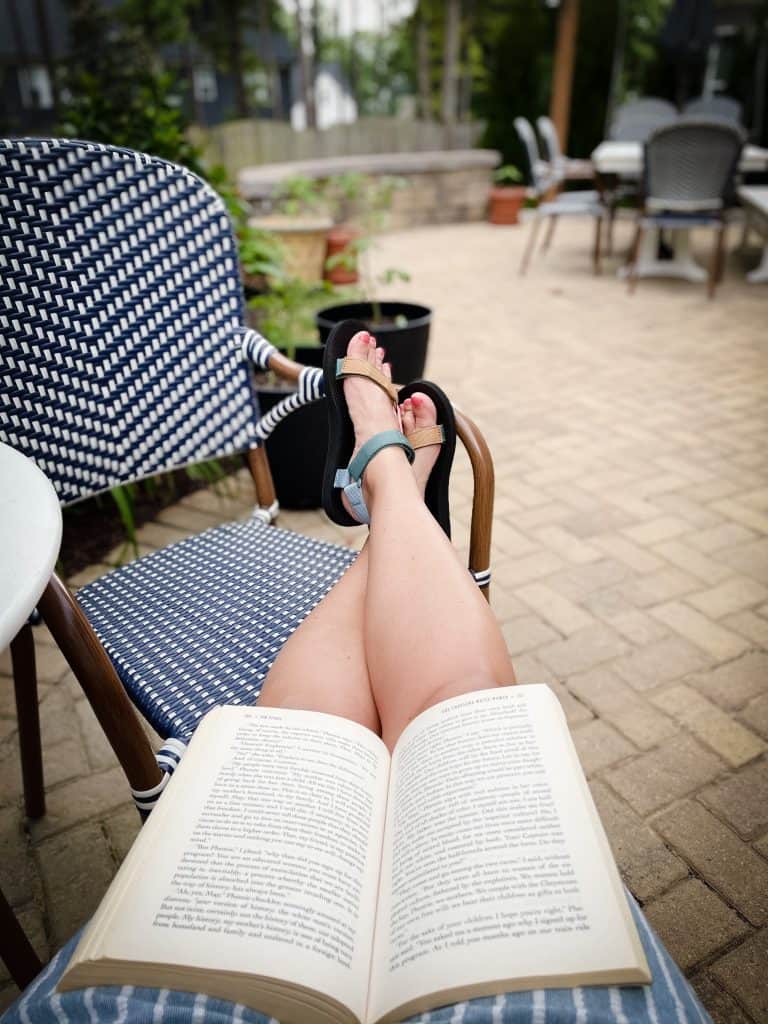 Madewell Maggie Sandal in Spot Mix Calf Hair — fit TTS, more narrow, slight platform. I would recommend ordering your normal size. I did and they fit perfectly. Great, subtle mix of animal print. Harder sole. Not as comfortable as the Teva. Not even close. I really liked the look and fit, but they couldn't be used as a hiking sandal in my opinion. Just a cute sandal. Not meant for actual hikes.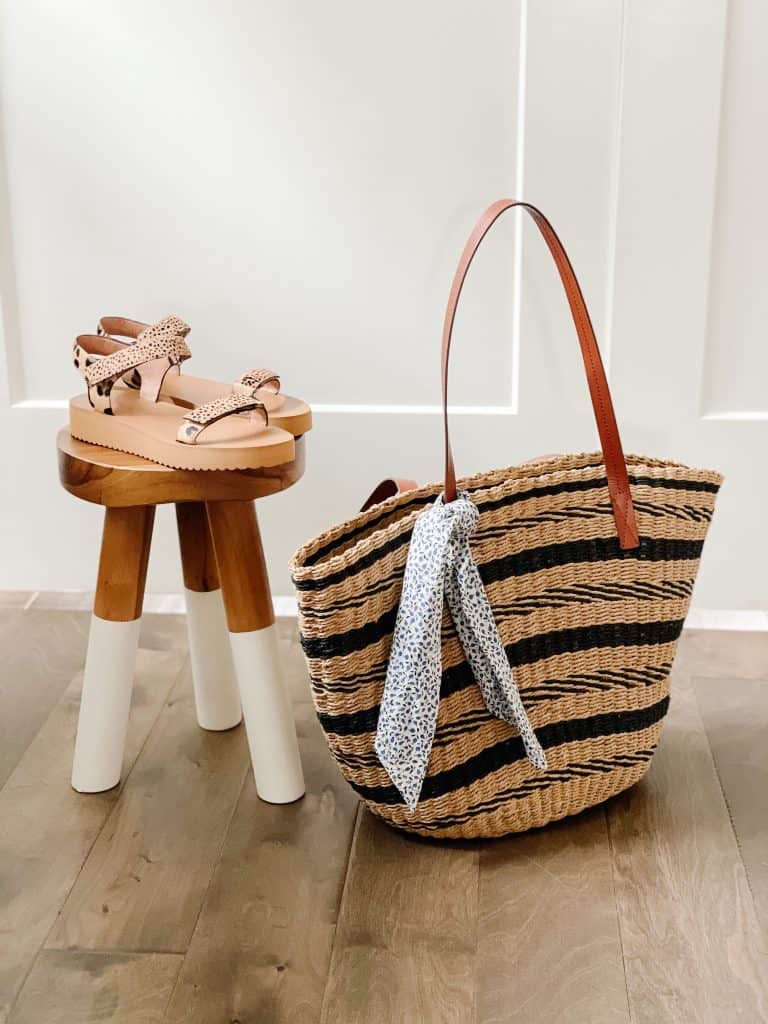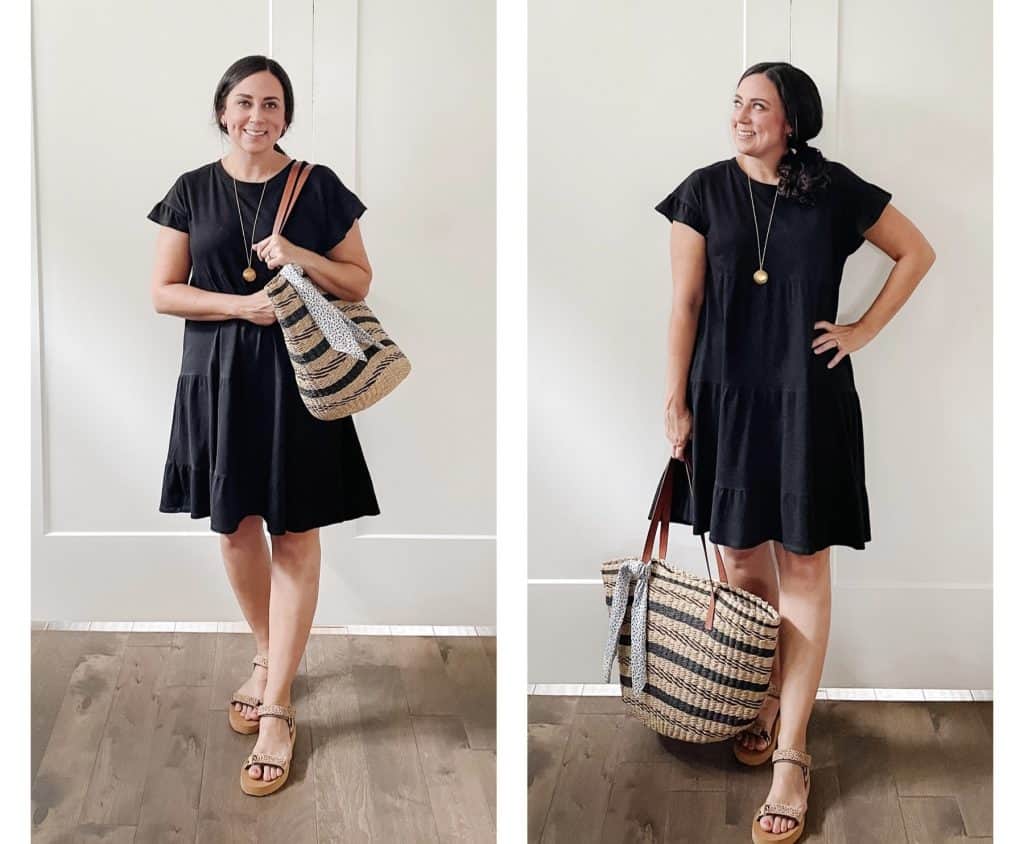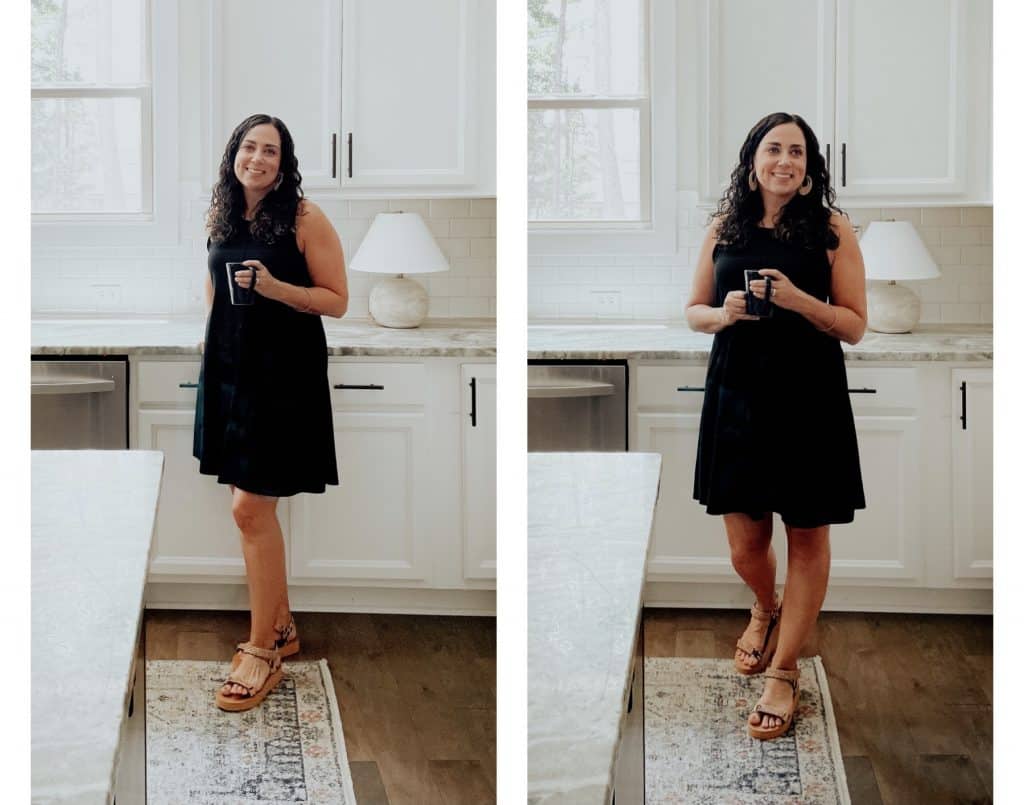 In the end, I decided that I wanted a sandal that would be different from everything else I own – I didn't really need another tan leather sandal. Plus, my son said they looked like old lady shoes. I disagreed, but still. The Teva® Original Universal Sandals in Light Multi won! They just checked the boxes of what I was looking for – something different, something fun, something I could wear with a cute dress … or to the pool … or on an impromptu hike … or literally anywhere. I don't have anything else like them and ultimately, that's why I decided to keep that pair. I did really like the Teva® Original Universal Leather Sandal in Sand Dune though and had trouble returning them. They were a close 2nd for sure!
If I'm being completely transparent … I did keep the Madewell Maggie Sandals too. They were just cute. And, so far, I've worn them the most.
Now it's your turn! Tell me. What do you think of the hiking sandal trend!?! What questions do you have? Need help hunting for a pair. Let me know!
Shop This Post