Recipe ~ Chicken Pot Pie Soup
Comfort in a bowl. It's honestly the best description that I can think of to describe this Chicken Pot Pie Soup.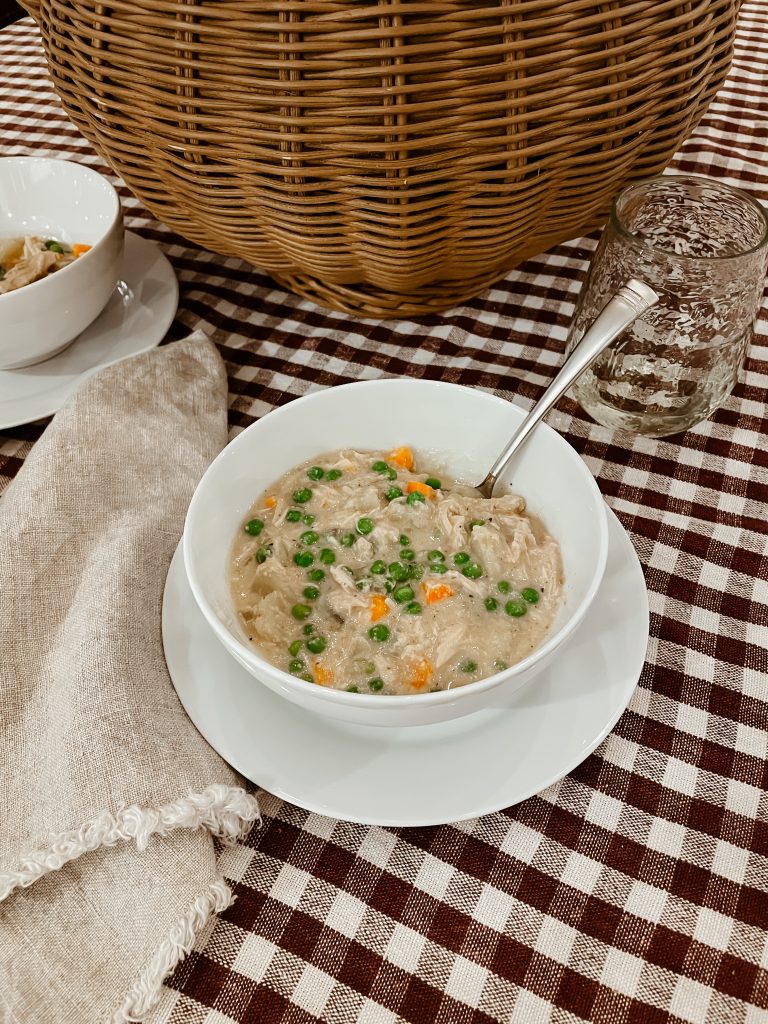 Last fall, after struggling with new skin issues and several auto-immune flare-ups, I returned to a more whole-foods/anti-inflammatory type of diet. It helped so much. Yet, during the colder months, I still found myself craving warm, comfort food. I set out to re-create some of our family favorites.
I immediately began searching for a gluten free, whole-30 friendly chicken pot pie recipe. I wish I could remember where I first came across the original chicken pot pie soup recipe that I tried because I'd love to give them credit, but I honestly can't remember where I found it. I've tweaked it here and there along the way and it has become a family favorite.
Comfort in a bowl.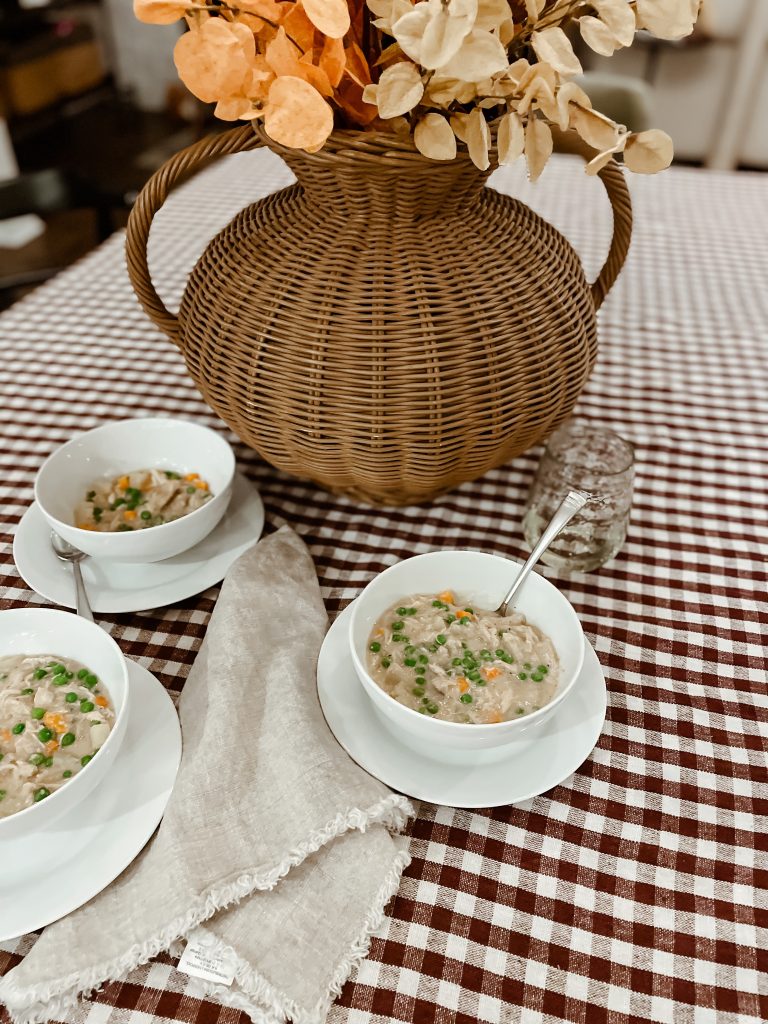 I've shared my Chicken Pot Pie Soup on Instagram a few times and always get requests for the recipe, so it felt like the right time to share it! It's so good. Perfect for fall. Perfect for winter. Creamy and rich … yet somehow grain and dairy free. I hope your family loves it as much as we do!
EBL Tip – use rotisserie chicken. When recipes call for pre-cooked chicken, I usually pick up a rotisserie chicken and shred it. It keeps things simple, and honestly, I think it tastes even better.
Here's a quick snapshot of some of the ingredients that I pick up for this soup …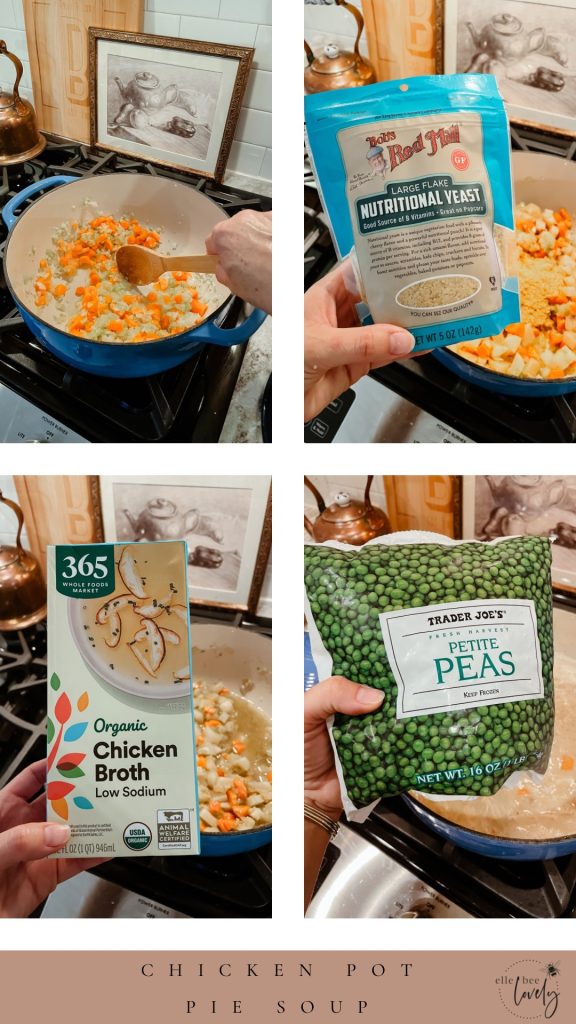 I hope you give this yummy soup a try! Leave me a comment and let me know your thoughts.
Enjoy your bowl of comfort!

Shop this Post