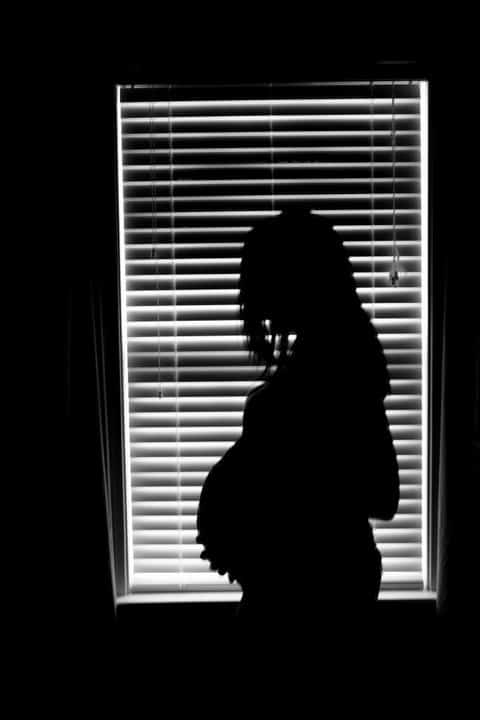 A few months ago I read an amazing article by We Seek Joy on how "Babies Ruin Bodies."  I agreed with every beautiful, poetic word that she wrote. I whole heartedly agreed when she said, "My body is full of life.  My body is powerful.  My body made me a mother." In fact, I wanted to throw a fist in the air and shout, "Yes! Just, YES." It was just so beautiful and so true.
Yet, for weeks after reading it, an unpleasant truth continued to nag me. I did find the whole experience of pregnancy and labor to be beautiful and amazing and magical. I did. Sort-of. I also found it to be exhausting and painful and kinda awful sometimes too. My body was strong. My body carried and birthed two children. I will forever be so proud of that. Of what I was able to do. The whole experience makes God feel so much closer. It is pure proof of his majestic work. Yet, afterwards, I hated my body. Now. Don't get all bent out of shape. I wasn't that hard on myself. I didn't look in the mirror and continually beat myself up. I had other things to do. Important things. I was a mother. I stopped looking in the mirror. I was proud and I was strong. But, that doesn't mean I was okay with my body. It's been 10+ months since A entered this world and I still don't love my body. I don't hate it anymore. I'm working on liking it. But, I don't love it yet either.
And you know what? That's okay. It's okay. It is. It's OKAY. I don't have to feel bad about that ugly little fact. So what? So I hated my post-baby body. So what?! The naked body in the mirror – it wasn't mine anyways. It couldn't be! At first, it was barely even recognizable. I wouldn't have even been able to choose it as my own in a line-up. It wasn't me. I felt detached from myself. The way I felt about my body was entirely separate from the way I felt about my babies. Or, even the way I felt about pregnancy and labor. Childbirth is amazing and beautiful. What a woman's body is capable of, the fact that we carry and birth our children. It's impressive. We deserve to walk out of that hospital with an itty-bitty baby and the body of a goddess! We do. It should all be opposite, shouldn't it? We get through it all, give birth, and are rewarded with the best bodies of our lives. Can I get an Amen?! But, that's not the way it works. And, I'm not one to get hung up on "oh, but that's not fair…" It is what it is. It might feel like a punishment when you have to diet and fight to get your "old" body back. But, it is what it is. So, I've decided, that it's okay not to love your post-baby body. It's simply okay. No questions. No guilt. Don't feel guilty because someone told you that you should be proud. You can be proud and still not love your post-baby body. You can be both. You can be a million different thoughts and emotions. Own it. And then, move on – put one foot in front of the other.
I've stopped trying to get my "old" body back. I'm not the same girl as I was back then, so why should I have the same body. I'm not even sure I want the same body. What I do want though, is to look in the mirror and like what I see. Recognize what I see. Feel confident in what I see. One day at a time. One foot in front of the other. Forward march. I'm getting closer and closer. And, it the meantime, I'm still proud.