Ryan's Buffalo Chicken Dip
Yum. One of our favorite cozy-day, comforting treats is Buffalo Chicken Dip. It's typically a football season favorite, but honestly, I like it year round! And, Ryan has this simple recipe perfected, so I happily let him make this one for us 😉 . Needless to say, we're craving comfort right now and this dip might be on repeat for a little while. 
We like to serve ours with celery and carrots! Enjoy!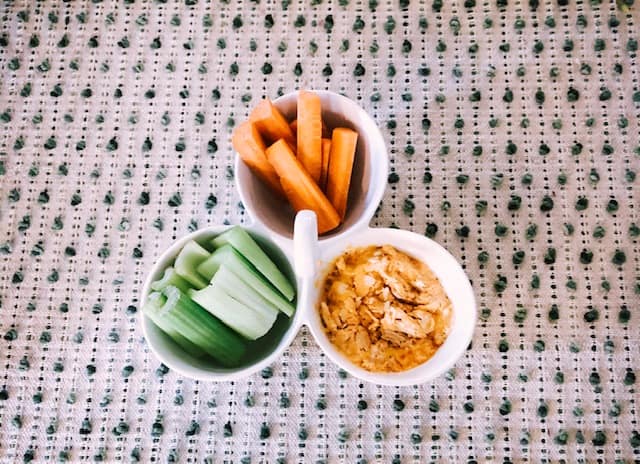 Ingredients:
1 package of 8 oz. cream cheese
½ cup Frank's Red Hot sauce
½ cup blue cheese salad dressing
½ cup ranch salad dressing
Approx. 3 cups cooked and shredded chicken
Salt and pepper to taste
Shredded cheese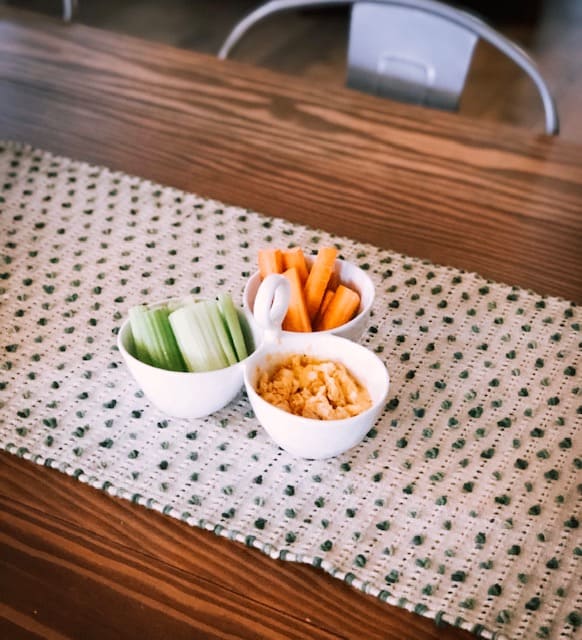 Directions:
Stir cream cheese in an 8" or 9" square baking dish or pie plate until smooth
Stir in dressings and hot sauce
Stir in chicken
Stir in a large pinch of shredded cheese
Layer shredded cheese (as much or as little as you'd like) on top
Sprinkle top with a little salt, pepper and garlic salt
Bake at 350 for 20 minutes or until hot and bubbling.