Spring + Summer Wreath Round-Up
Recently, my friend, Heather (hi, Heather!), reached out to see if I had any ideas and recommendations for a wreath for her front porch. It just so happened, I did! And, it just so happens that I'm going to share them with y'all too!
Switching out your wreath can be one of the easiest ways to update your front porch … or your back porch … or your pantry door ;)!
Here are ELEVEN wreaths that I've "rounded up" – all are great options for the sunny seasons! I could have easily included many, many more, but I decided to stick with fairly inexpensive wreaths. I don't know about y'all but wreaths are never something that I feel comfortable spending a lot of $ on. Also, for ease, I've only included wreaths from Target, Kirklands and Pier 1. Happy shopping!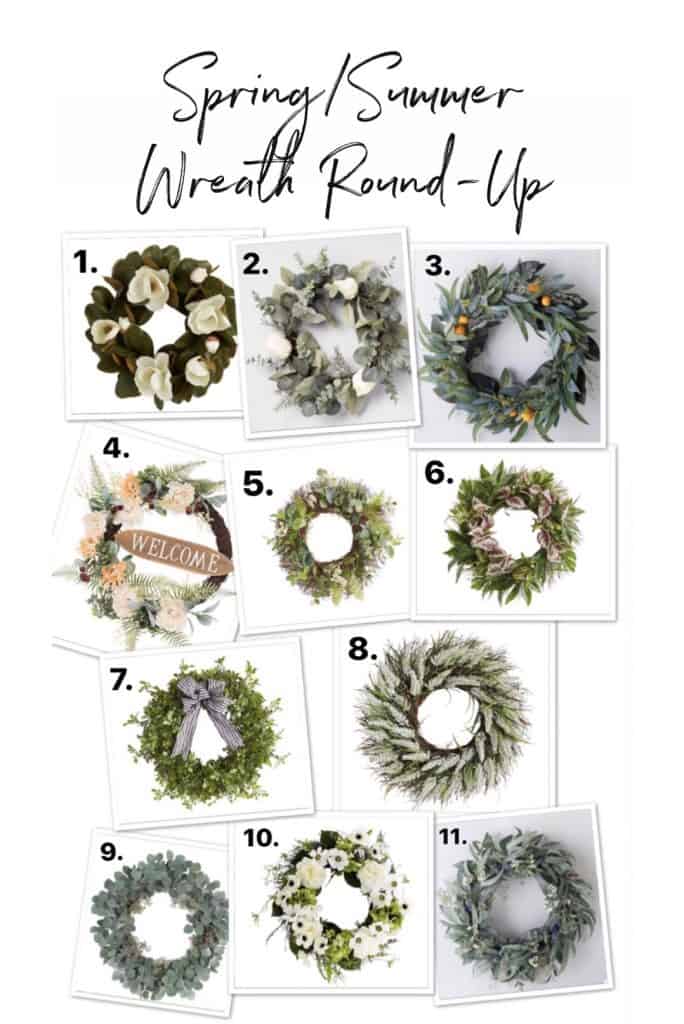 Sources: 1. 2. 3. 4. 5. 6. 7. 8. 9. 10. 11.
Tip – pay attention to the size. If you have a larger door or wall, you'll want a larger wreath and vice versa. So, now I'm curious – which is your favorite? Let me know in the comments!

Shop This Post