Katie's Screened-In Porch Refresh!
Recently, my friend, Katie, decided that she wanted to "refresh" her screened-in porch and I was happy that she turned to me for help! This type of design work fuels my soul … and my need for a creative outlet. Plus, it was a just a FUN project to work on!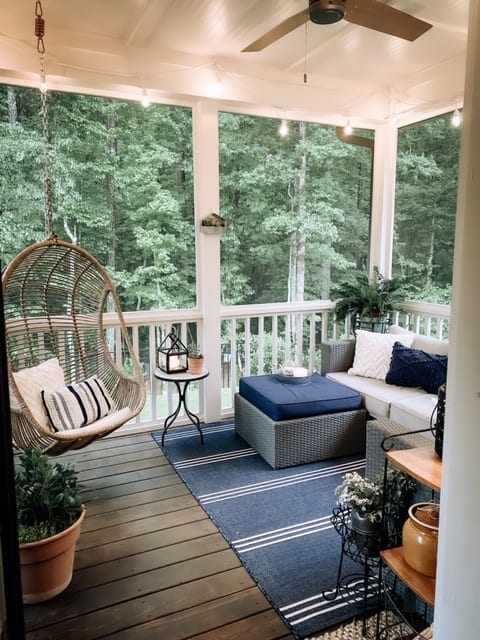 Katie's normally busy family has been enjoying the extra time at home these days. But, like so many of us, after spending SO much more time in their home, they begin to realize that some of their spaces might be able to function a bit better for each of their needs. We set out to bring a new life and energy to their porch with simple changes and additions. Our goal was to use as many items from her home as we could, make a few new purchases and create a room that was more inviting and cozy — a true haven for her entire family to enjoy!
Katie's porch was already pretty good – making my job a lot easier. They had a nice, comfortable outdoor sofa and the overall layout of the porch already worked well too. A top priority for her family was "to enjoy the view" of the beautiful woods behind their home, so we left the sofa in the same spot to maximize their views.
Here are the "before" photos of Katie's porch….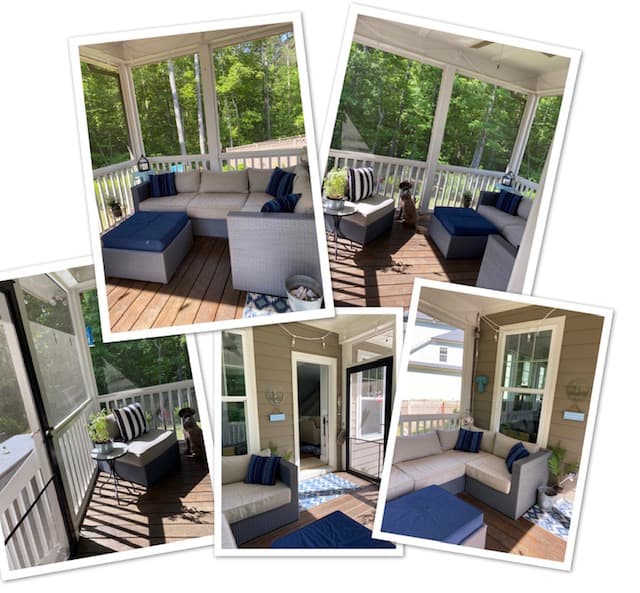 I started out by sketching Katie's porch space to allow her to envision my ideas. I included a list of suggestions – some of which included multiple options (i.e. swap out the existing chair for a swinging chair or a rocking chair.) One of my favorite tips for screened-in or covered porch areas is to add a lamp! It's all about the ambience …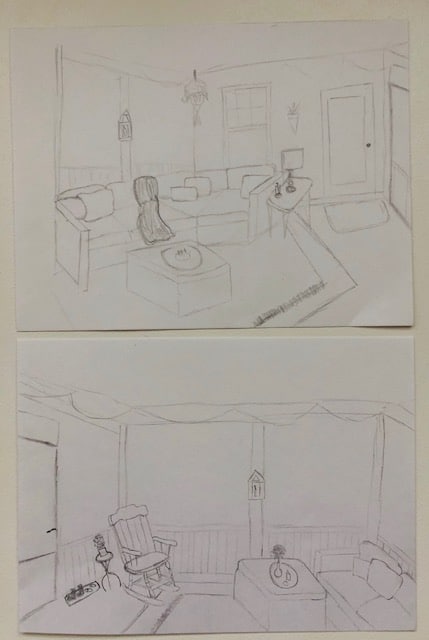 Then, I created an inspiration board so that she could get a feel for the design of her space and make sure she liked the direction that I was headed.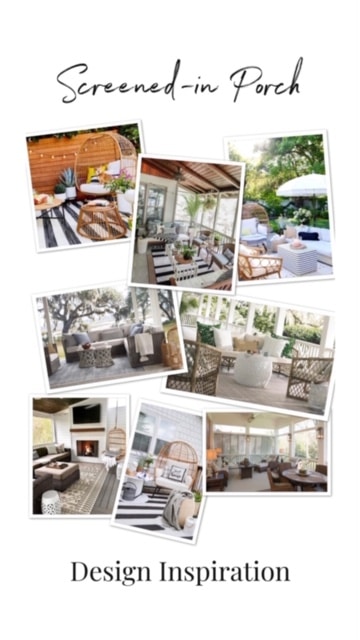 Finally, I put together two design boards that included potential new purchases specifically for her area.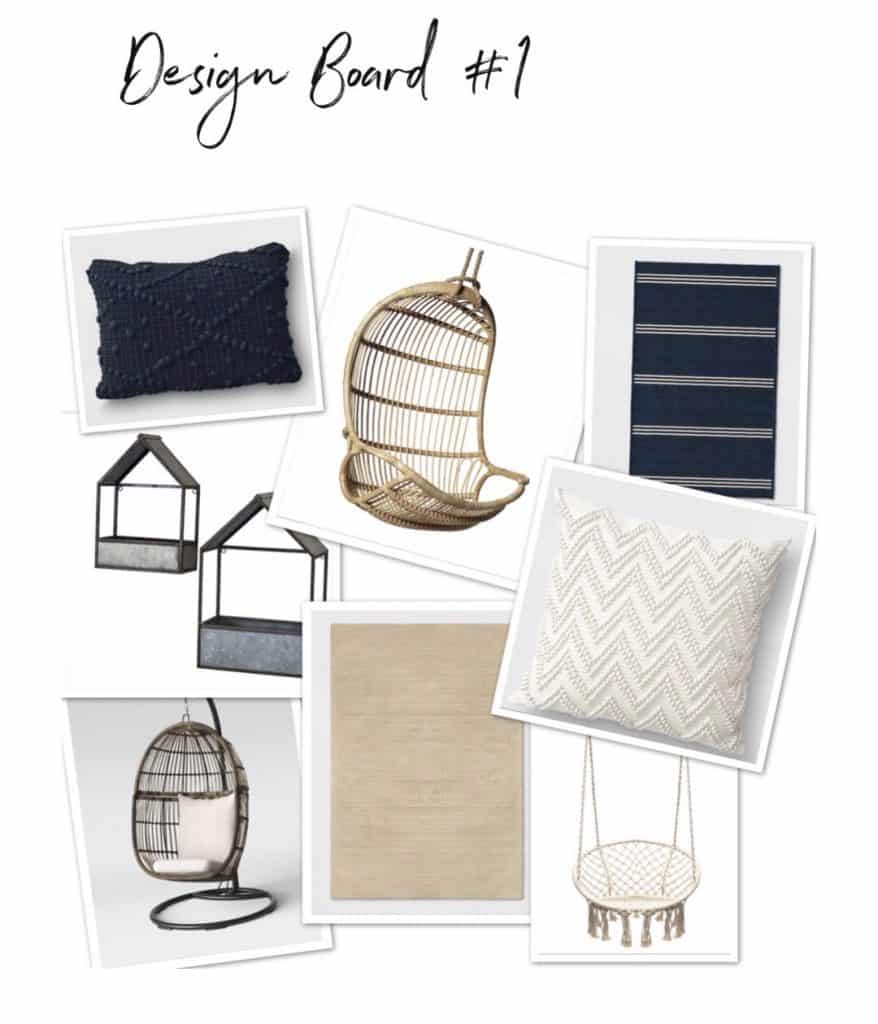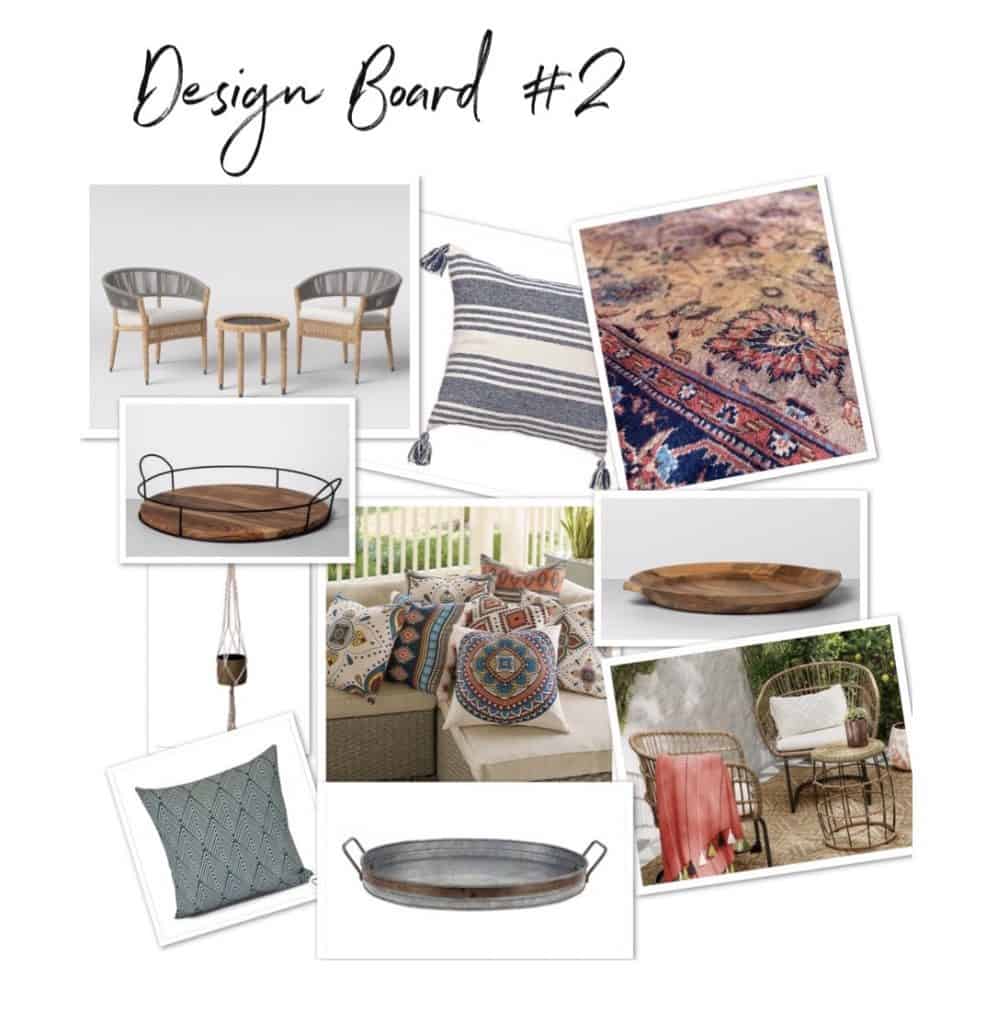 Amazingly, we were able to complete her porch refresh in one week – from start to finish! There are still a few changes left to make, but we met our goal. And, it is just lovely!
Here's Katie's porch now …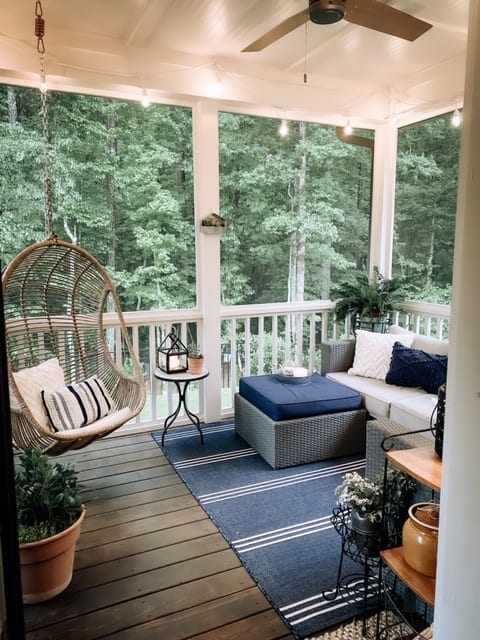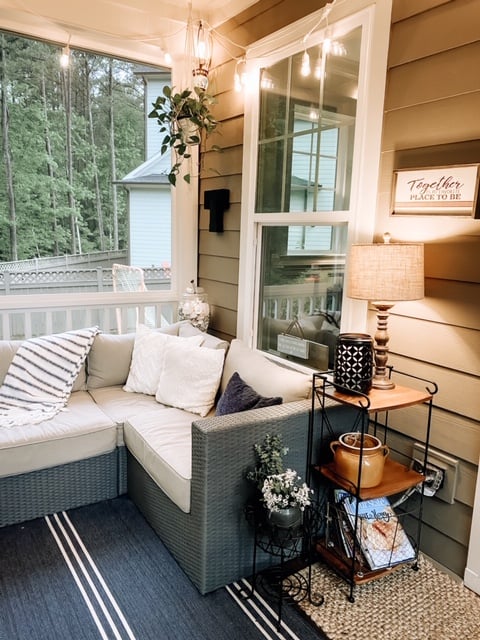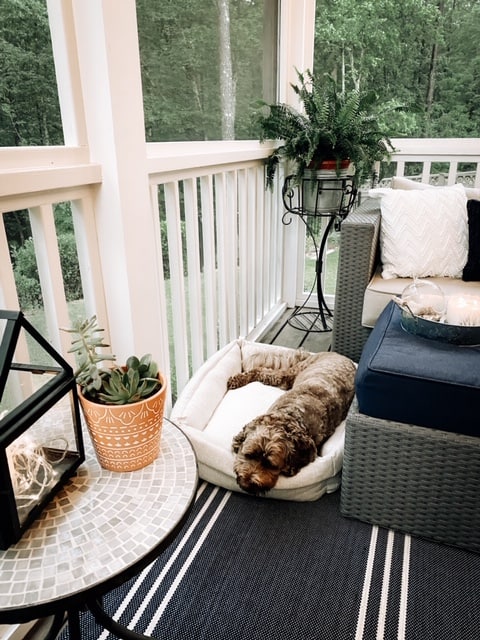 I don't know about y'all, but I love a good side-by-side before and after. It just feels good to compare!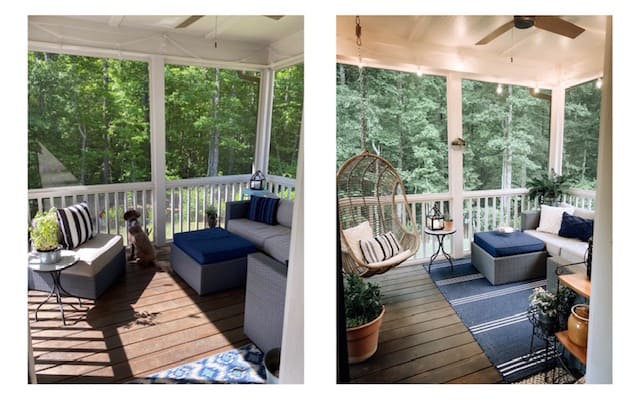 And, that's a wrap! I'm so happy that Katie's family is enjoying their porch even more now. Makes my heart happy.
Thanks for following along!

Shop This Post