Noah's Sweet + Simple Lemonade
"Mommy," he says, "you should share the lemonade that I've been making on your blog." I mean. If he thinks I should, I most certainly should. Plus, it's a perfectly refreshing summer treat!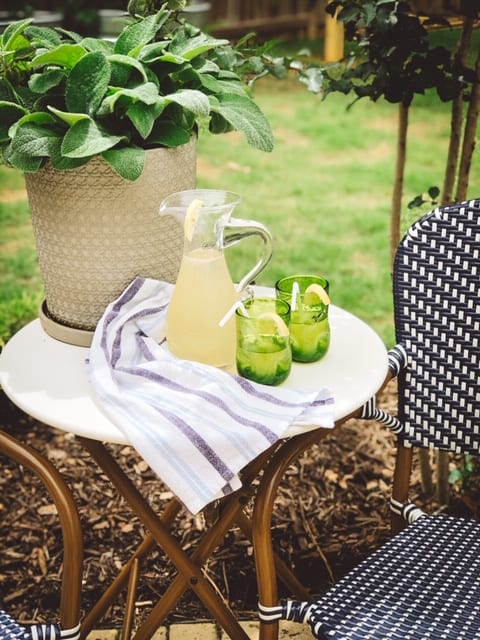 If quarantine has taught us anything (okay, yes, it's taught us A LOT of things), it's that homemade isn't as hard as we've been conditioned to believe. Sure, it's easy to dump a few scoops of powder into a pitcher and mix it with water and call it lemonade. Um hmm. Know what else turned out to be just as easy?! Squeezing your own lemons! It honestly only takes a few extra minutes and it tastes a lot better! Plus, when your son takes on this task as his own and declares himself the official lemonade maker of our home – it's a win all around!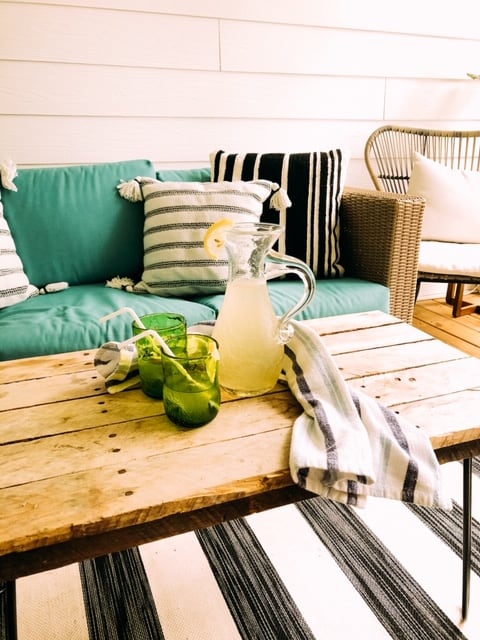 So here you have it –
Noah's Sweet + Simple Lemonade
Ingredients:
1 cup of freshly squeezed lemon juice (Approx. 8-10 lemons)
1 cup of Sugar
6 cups of Water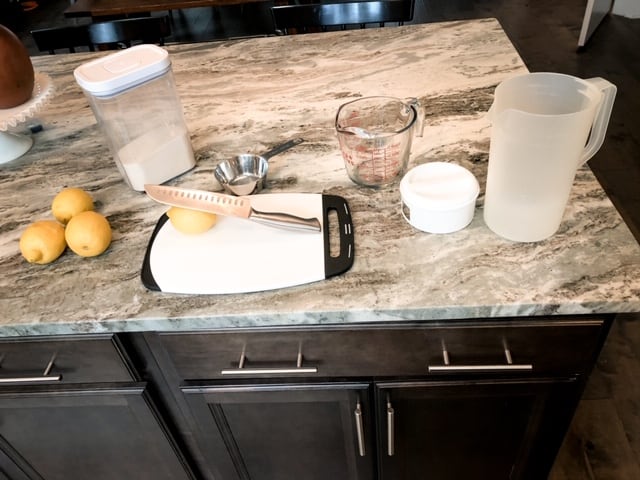 Directions:
Squeeze lemons
Add sugar, water and lemon juice in a pitcher
Stir
Take a pretty photo
Serve over ice!
Enjoy!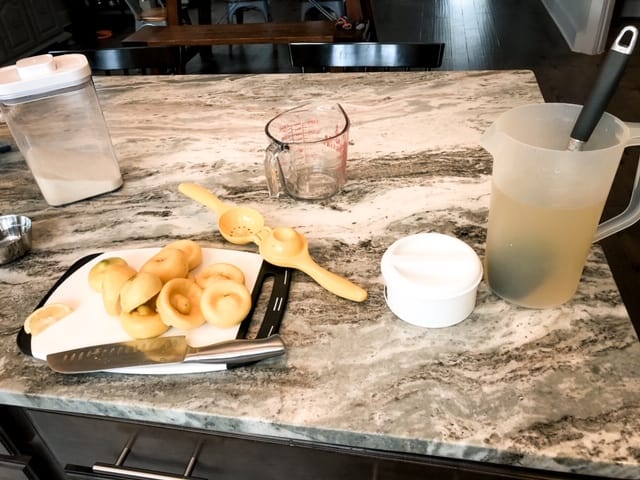 Noah's favorite thing about this lemonade — "that it's so sweet and sour. SO sweet and a little bit sour!"
Yum!

Shop This Post