Travel ~ San Diego
I recently spent 3.5 lovely days bee-boppin around "America's Finest City" … that's right, San Diego! My husband travels to the area for work from time to time and I was finally able to tag along. I've been wanting to join him for quite some time. Super thankful that we managed to work it out! We ended up heading west a few days before his conference was scheduled to start so that we'd have some un-interrupted time together to explore … which he rarely gets to do when he's there for work. So, explore we did! It was good. Fun. Sweet. So lovely.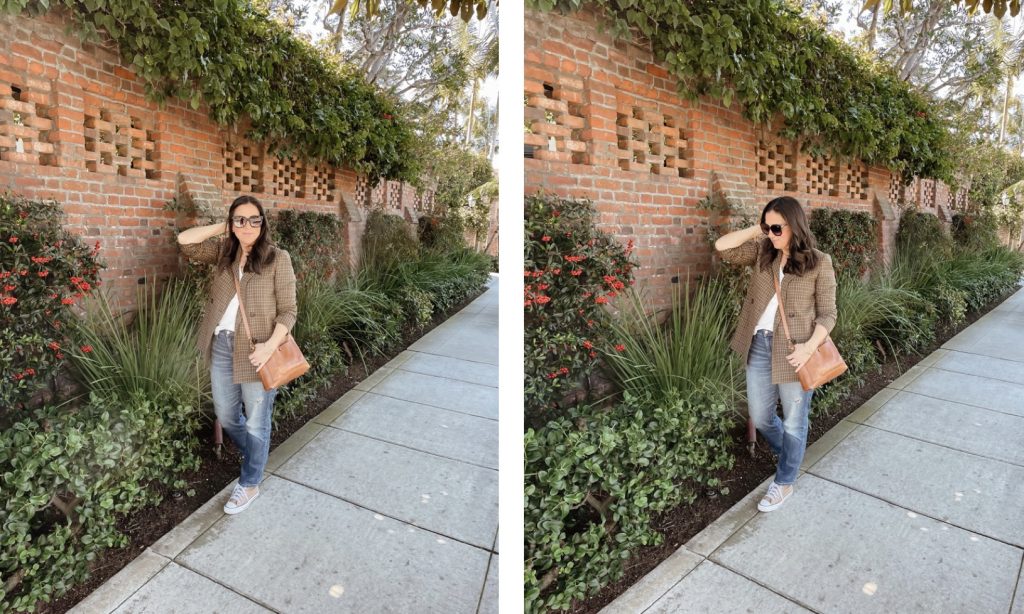 Travel has become more important to us over the years. It allows us time. Time to reconnect. Time to see each other … like, actually see and listen to each other. Time to explore and learn about new places. Time to slow down enough to feel inspired. Time to look around and take it in. Time to people-watch … I mean … people are highly entertaining. Time to flirt with each other. Time to be ourselves. Time.
It's hard to carve out that kind of time when you are in a season of life-with-littles. It's harder to travel with little ones and it's hard to leave them behind. And, honestly, for us, money was tighter during that season as well. So, we stayed closer to home and traveled less. Now, it feels like we've entered a new season and we feel ready to amp up the travel a bit … with and without the kiddos.
It's funny though … because as I say this … as I talk about how travel has become more important to me and to our family … there's a flip side. Yep. On the other side of that same coin is travel anxiety. And, unfortunately, it's gotten kinda bad. It's lame. Anxiety sucks. It's hard to explain and it's impossible to reason away.
But, here I sit, pushing through the anxiety part because I have to. I don't want it to keep me from living. Or from traveling.
"Going to San Diego, be back never."
San Diego was just what I'd hoped it would be. Sunny perfection. And, mostly … one long date and time to hold hands and explore with my love.
So, here we go – a two-part article about San Diego – First up, a quick play-by-play of what we did and some recommendations. Up next (coming soon) – San Diego Style and a post about design in the "Birthplace of California".
Where we stayed:
Wellll… the night we arrived, we drove our rental car to Imperial Beach and checked into Pier South (which is part of Marriott's Autograph Collection). We were immediately disappointed. Not only was it simply not what we were expecting … it was also really run down (they are apparently renovating). The deal breaker for us was the dirty room. It just wasn't clean. Our initial thought was that it would be nice to stay on the beach … and the view was pretty … but Imperial Beach was fairly far from everything else that we'd be doing and we definitely didn't want to stay at Pier South. We checked out the next morning and moved to the Marriott Marquis by the San Diego Marina. Much, muchhhhh better. Beautiful view of both the city and the marina. Really nice. That was a fantastic decision on our part!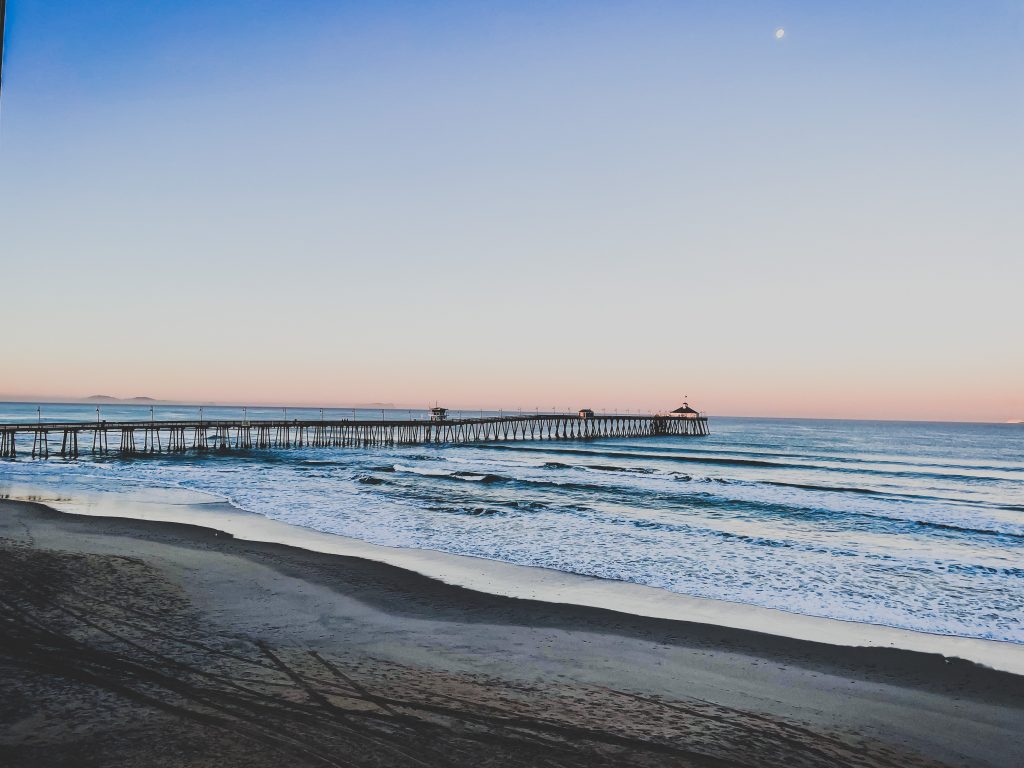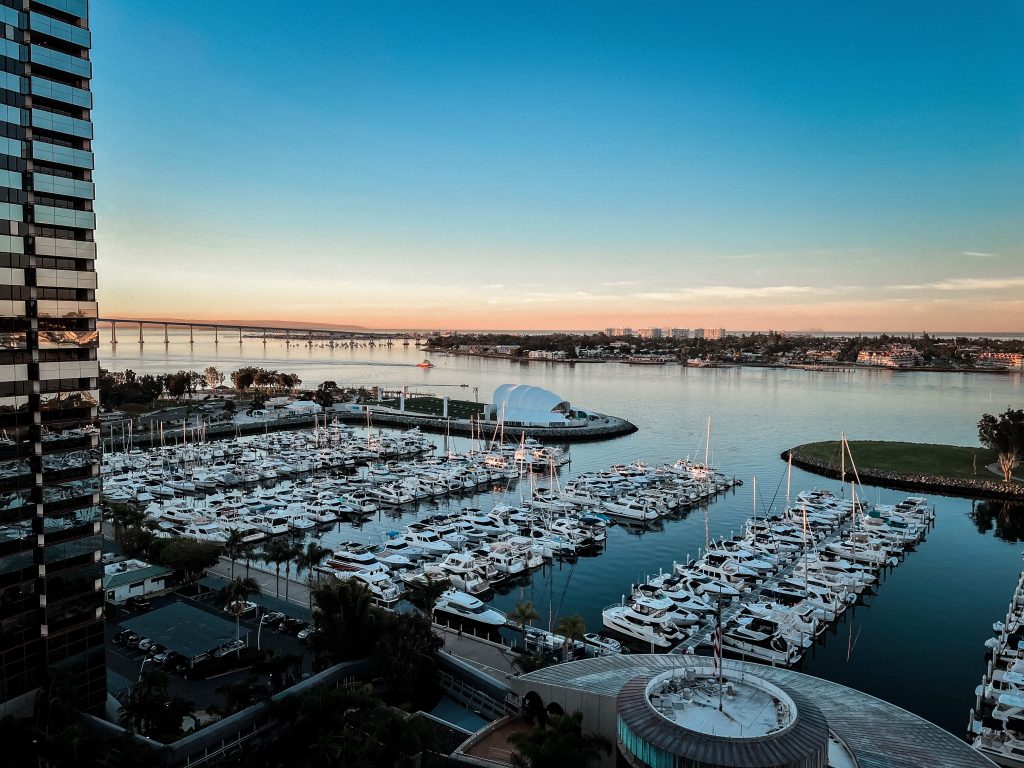 Where we went and what we did:
We walked, talked, drove around, napped, ate, hiked, explored and ate some more! But, really.
1. We strolled around Coronado (loved this part of town), browsed through a few shops and mosied through Hotel del Coronado. The beaches here were so pretty and Coronado was so peaceful and cute.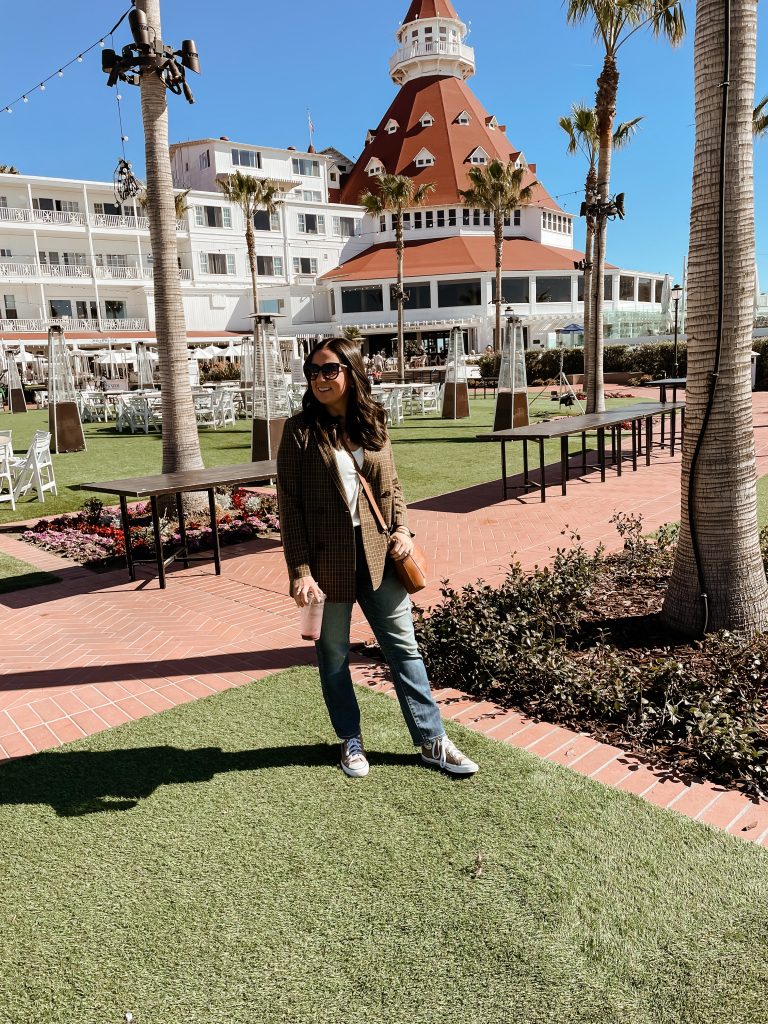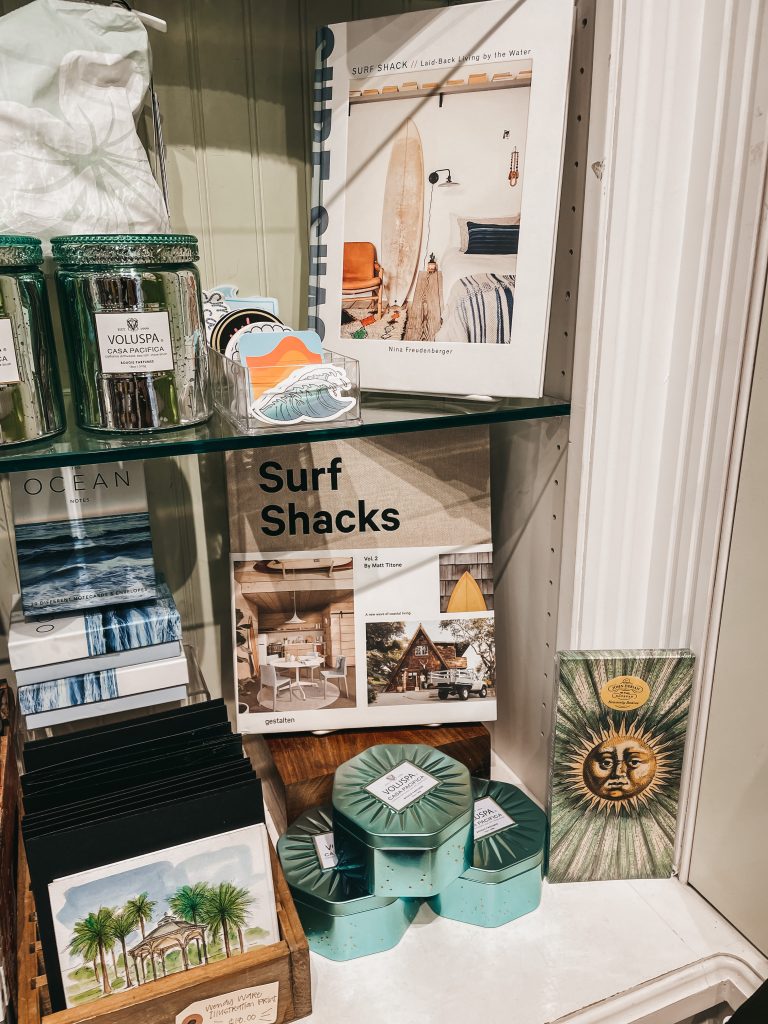 2. We walked through Balboa Park (home to lots of museums, gardens and the world renowned San Diego Zoo). We had decided not to visit the Zoo and we honestly weren't all that interested in spending the money to tour the museums at Balboa Park, so we didn't spend a ton of time here. If that's what you DO want to do, this would be your place.
3. We drove to La Jolla (and enjoyed driving through different parts of town and beaches along the way). This hilly, seaside town was so pretty. I loved it and would have liked to spend more time there than we did. The highlight of La Jolla had to be the sea lions at La Jolla Cove! Amazing! We spent a chunk of time just watching them play. La Jolla has a good amount of restaurants and stores as well. This was likely one of my favorite areas.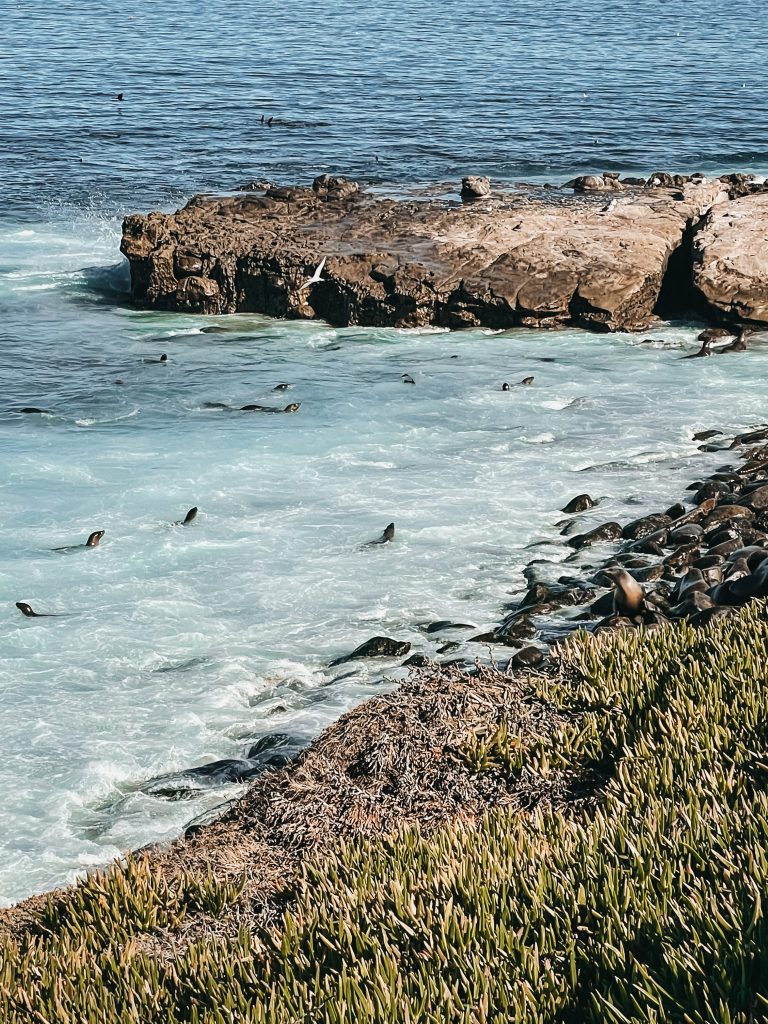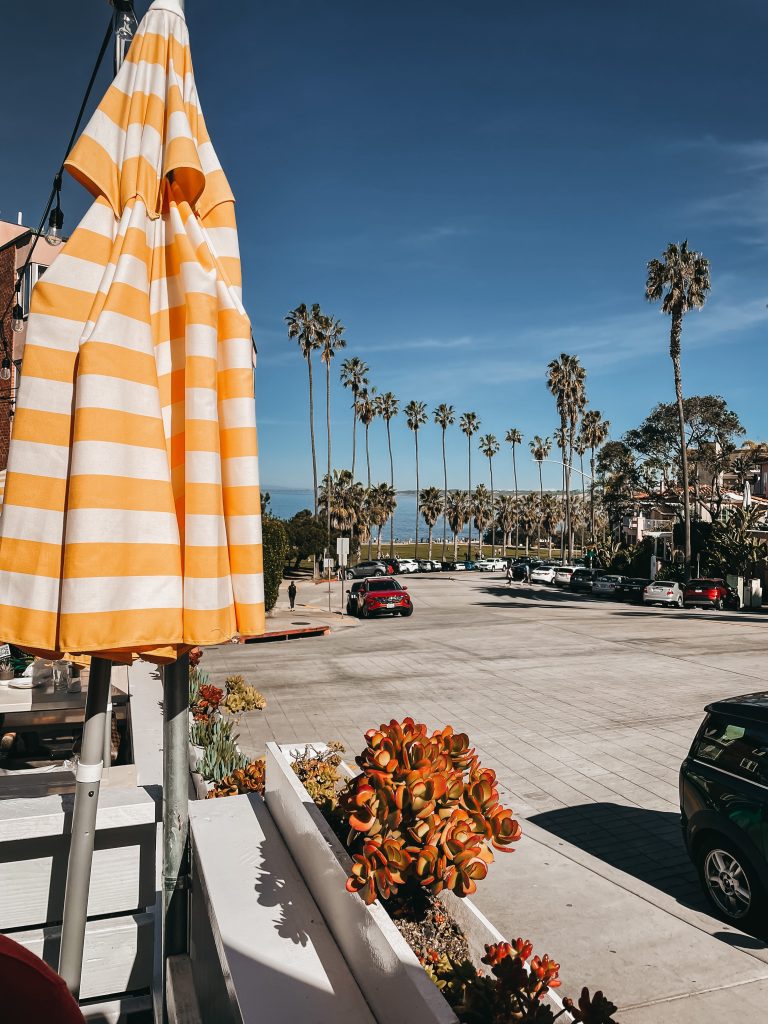 4. Torrey Pines. We visited Torrey Pines State Natural Reserve and hiked along one of the ocean trails. Absolutely beautiful views all along the way! I was fascinated by the sandstone cliffs. Definitely worth visiting!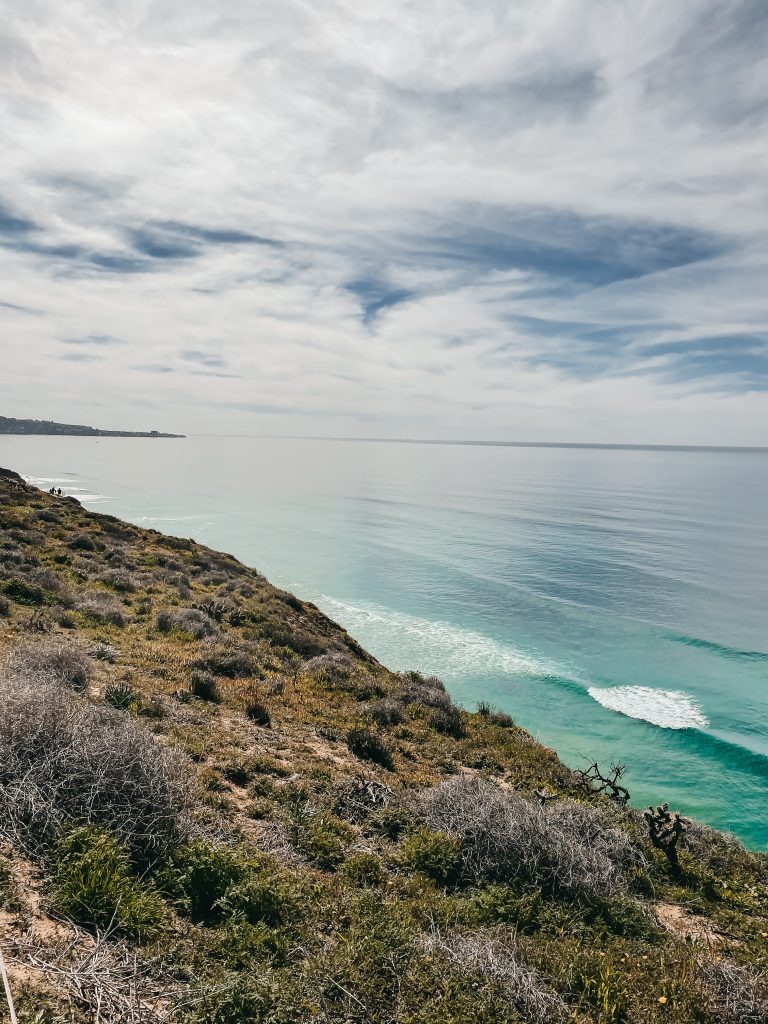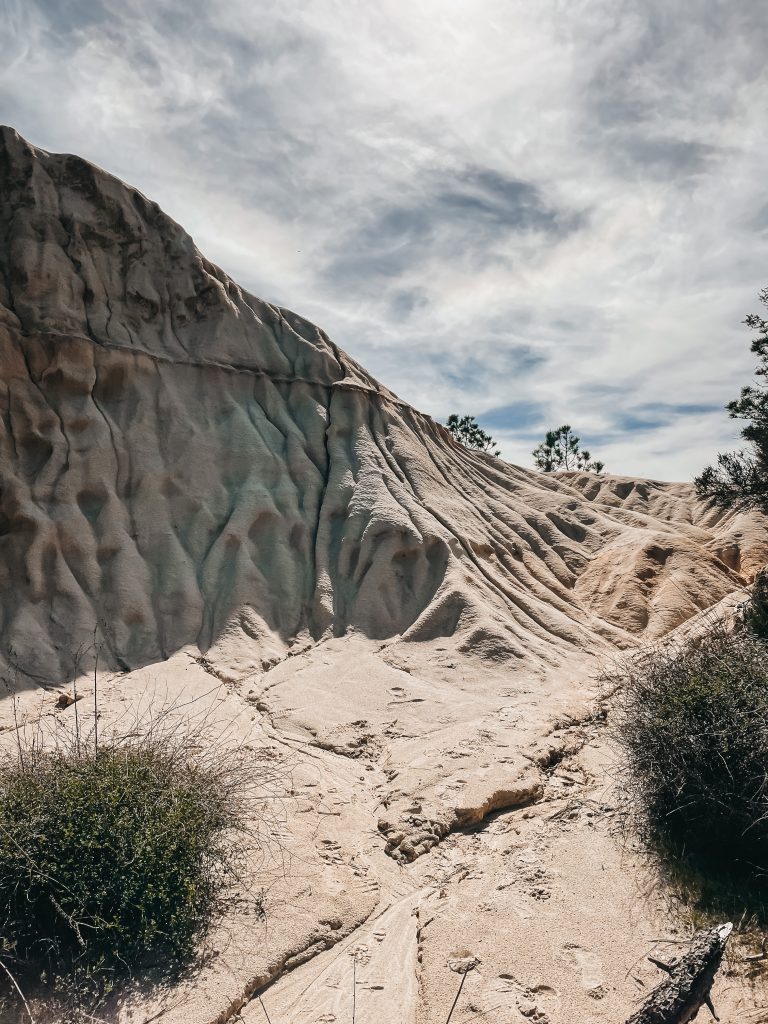 5. We drove to the top of the world to visit the Cabrillo National Monument and the Old Point Loma Lighthouse. I love lighthouses … and we both love amazing views and national parks … so this was a cool place to visit. Located on the military base at the southern tip of Sunset Cliffs Natural Park, visiting this lighthouse felt like stepping back in time. And, the view is wild! It stands watch over all of San Diego! We even spotted a whale – okay, well we spotted a whale blow spout and we've been debating about whether that counts or not ever since. (For the record, I say no) 😉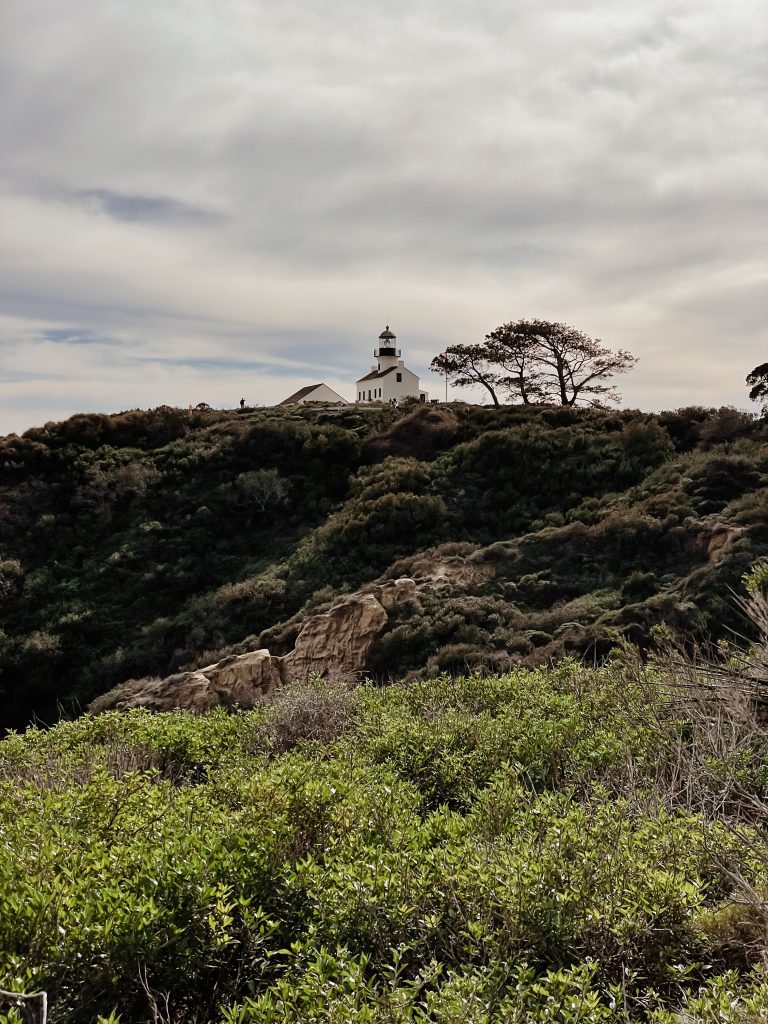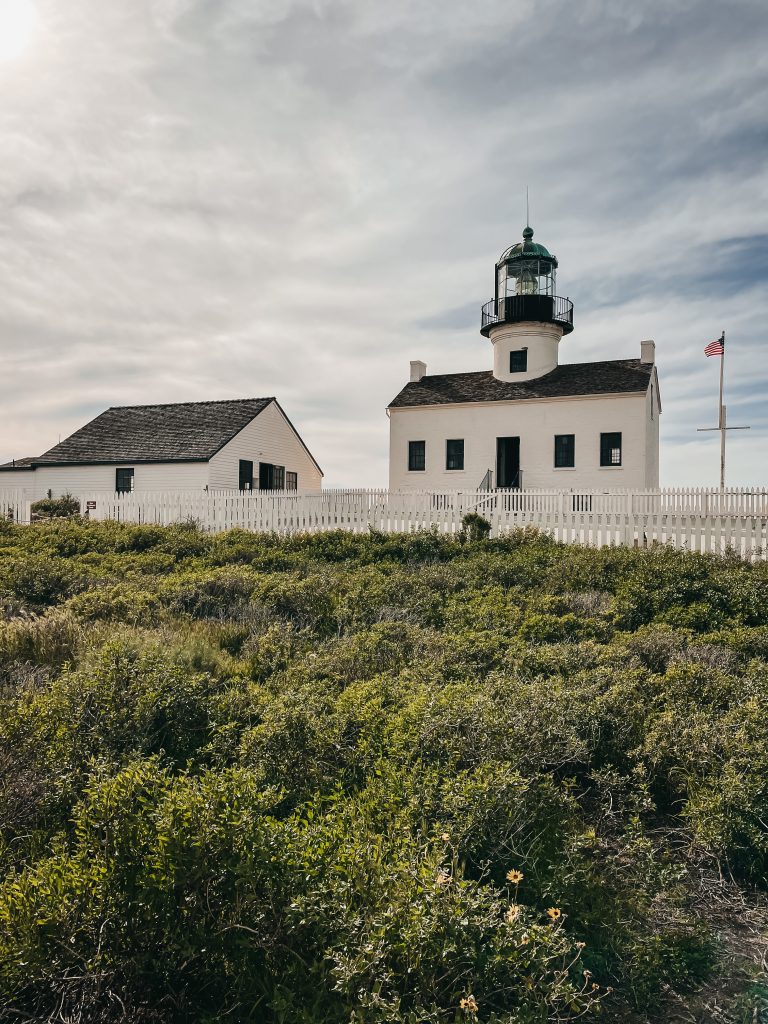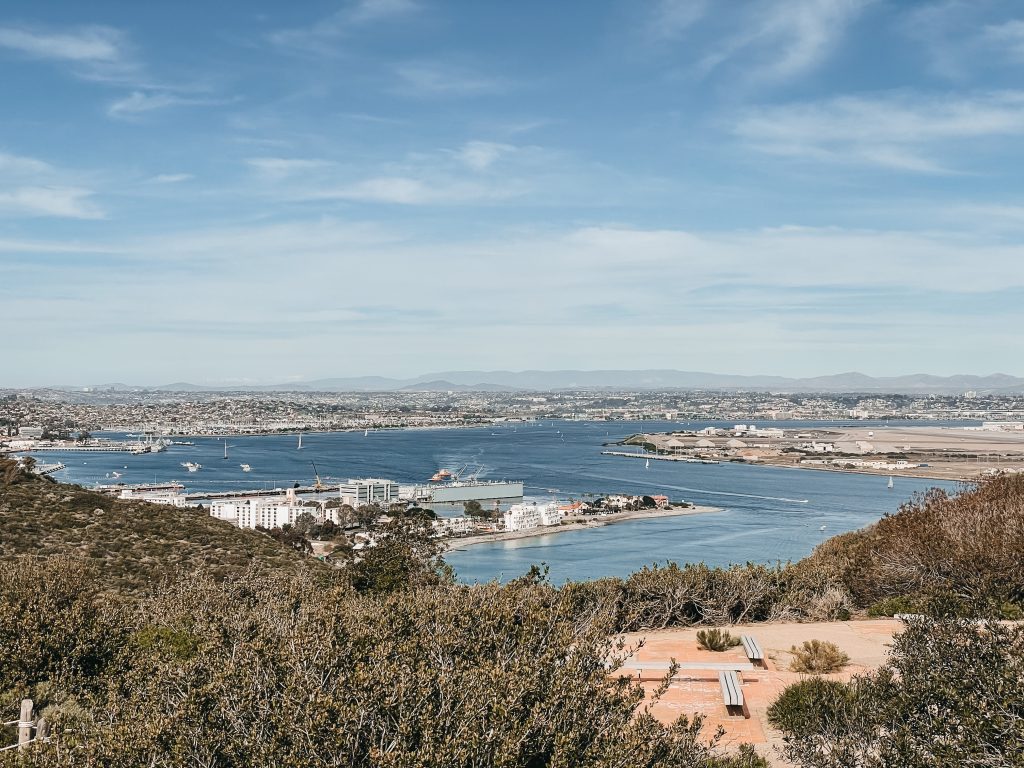 6. Little Italy. We honestly didn't spend enough time in this part of town and I wished we had. Tons of restaurants and lots of people out and about having a good time. I hear they have a killer Farmers Market each weekend too.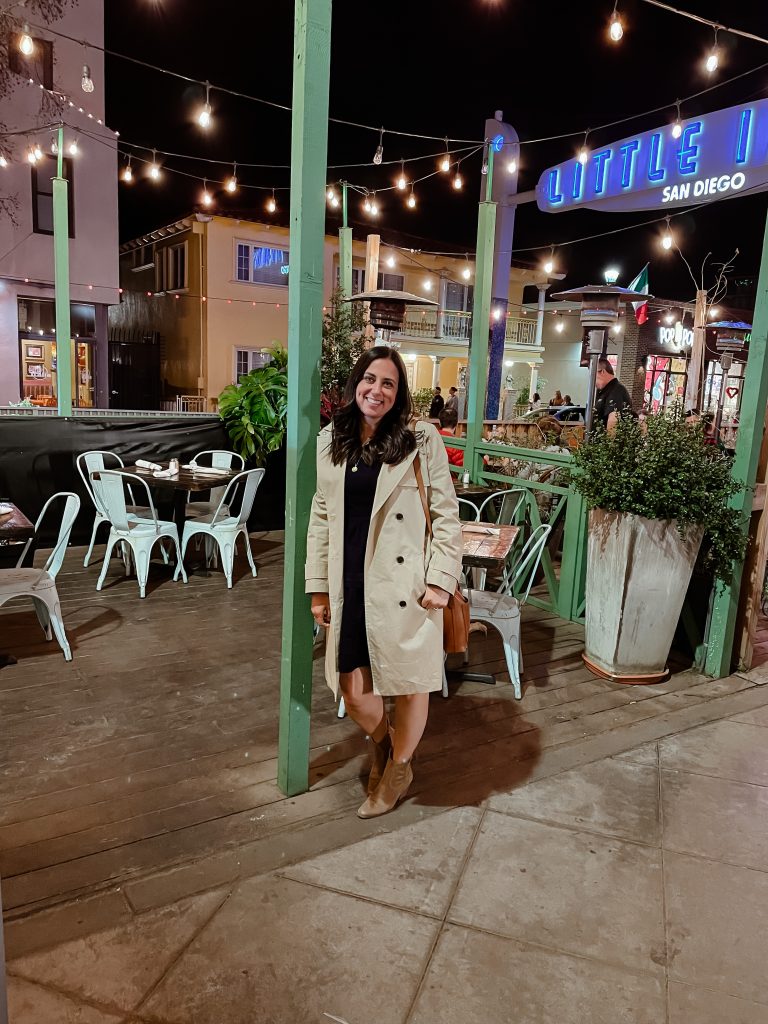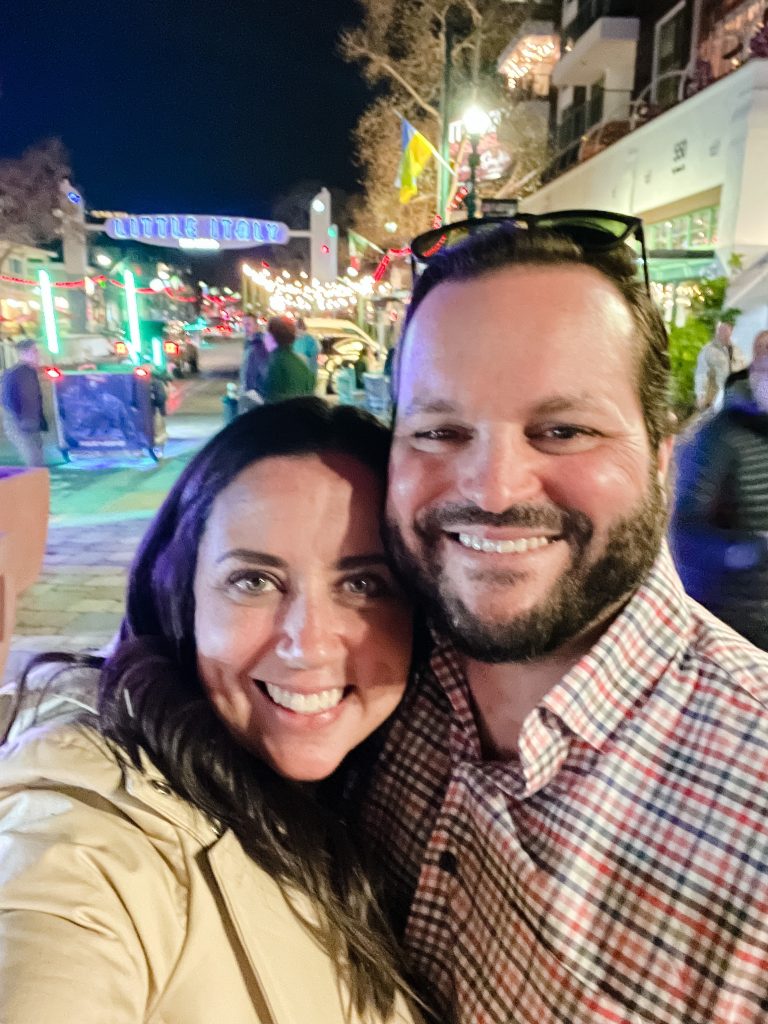 7. On our last day, we decided to jump on the Old Town Trolley Tour so that we could easily see some of the parts of San Diego that we hadn't gotten to yet. And, well, we love a tour. Lol. It's true. Put us on the trolley and tell us all the historical facts about a city. That's our jam. However nerdy that might be. We don't care.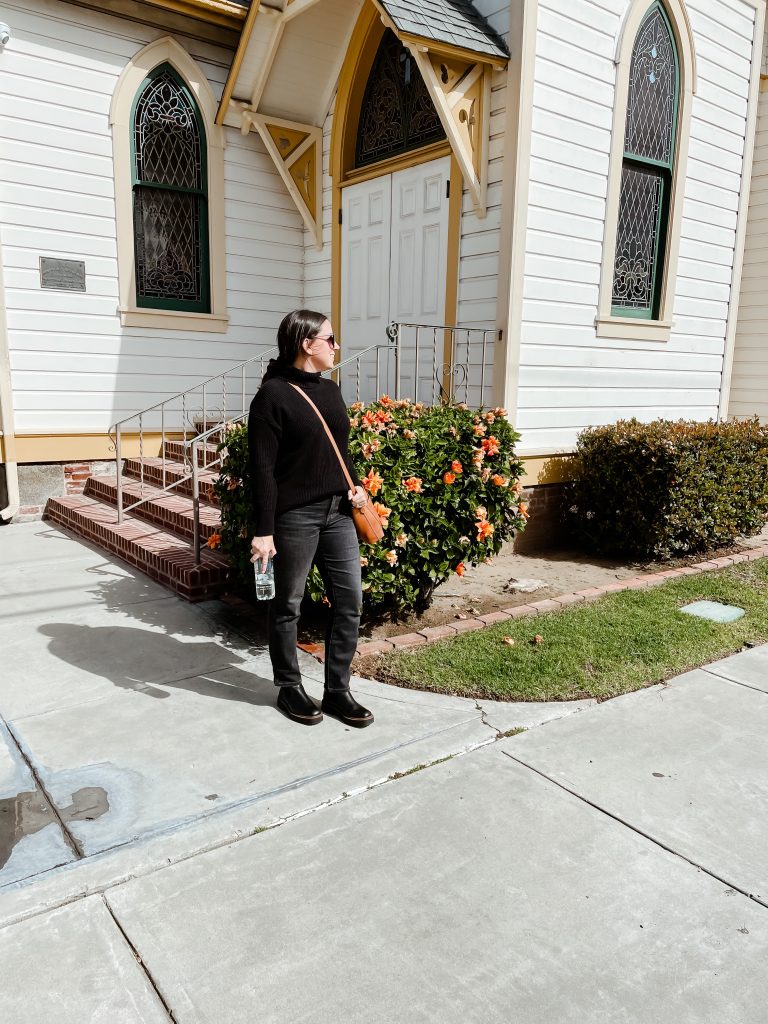 8. One of the stops on the Trolley Tour was Old Town. We hopped off the trolley because we hadn't visited this historical part of San Diego yet. But, we weren't impressed. It felt very touristy, and honestly, kinda boring. We didn't stay long.
Where we ate:
The Henry (Coronado) ~ Super cute vibe. Fantastic brunch spot. Great indoor/outdoor open air atmosphere.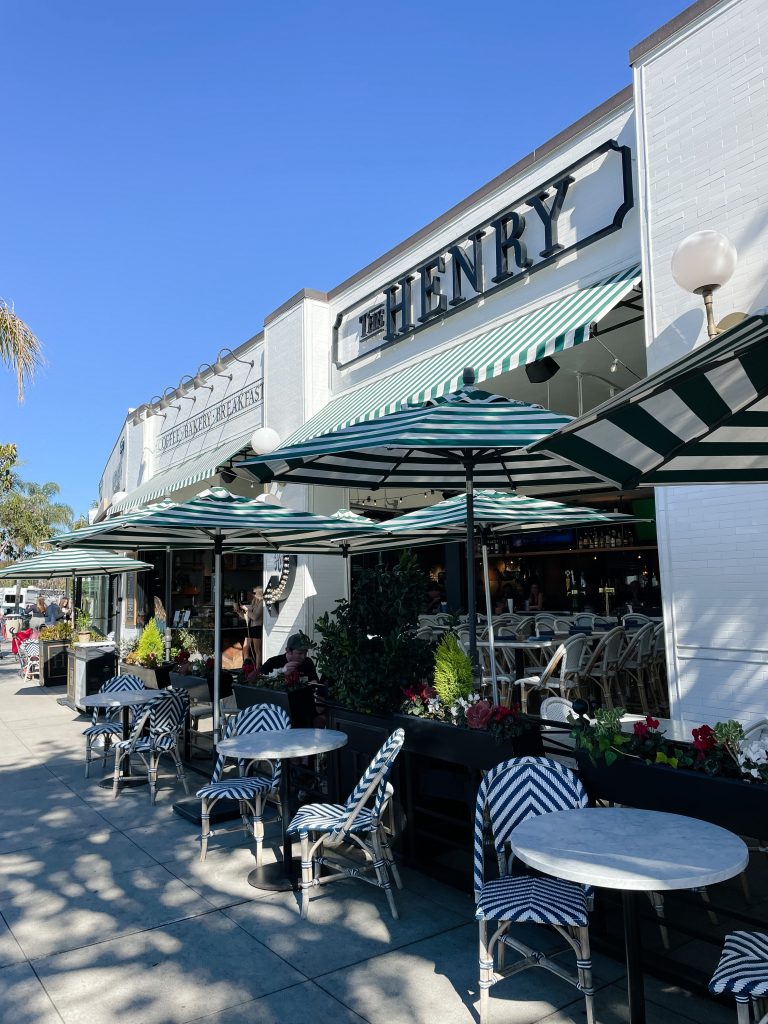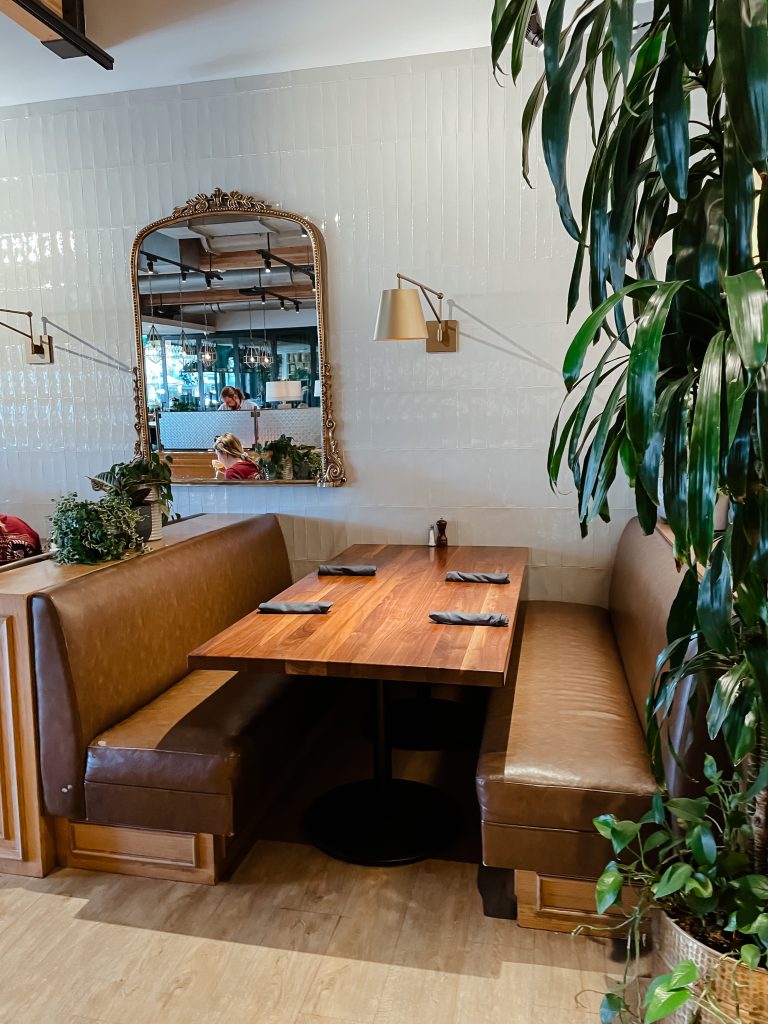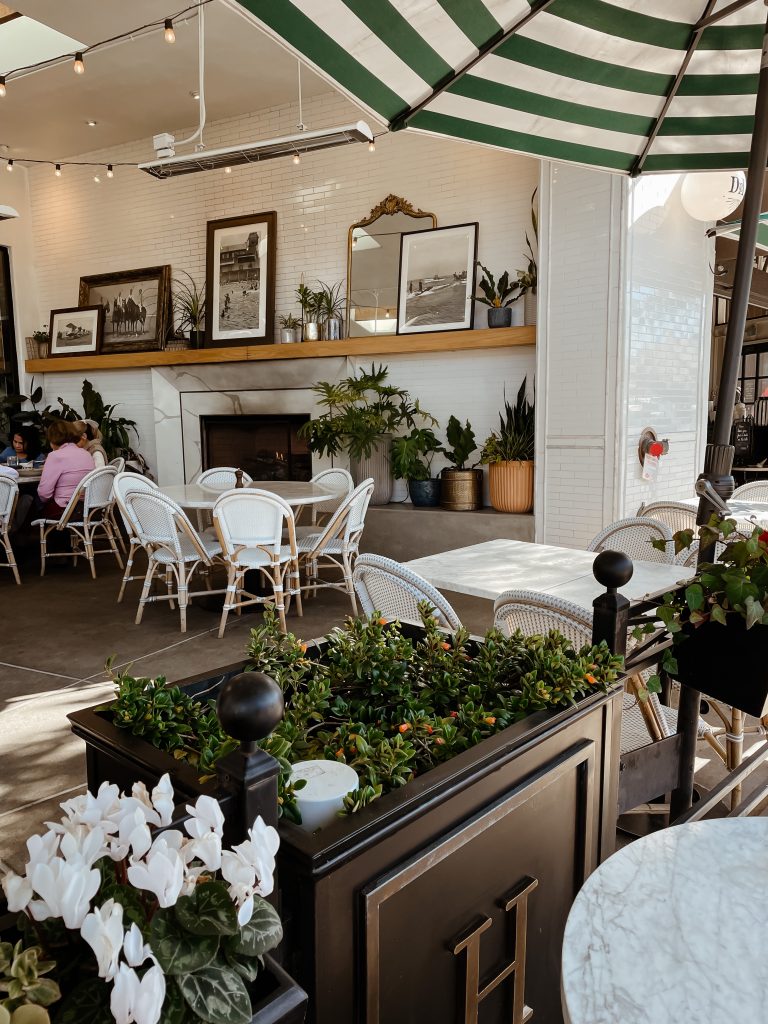 Nobu (Gaslamp District) ~ "New Style" Japanese cuisine. So good. So fun.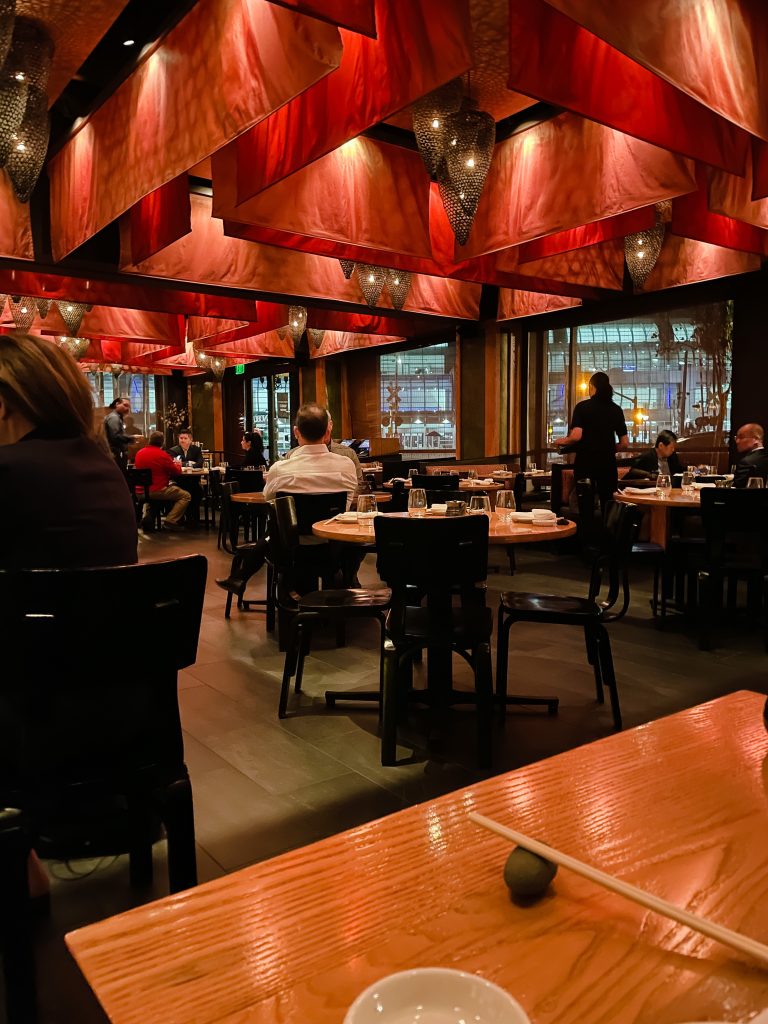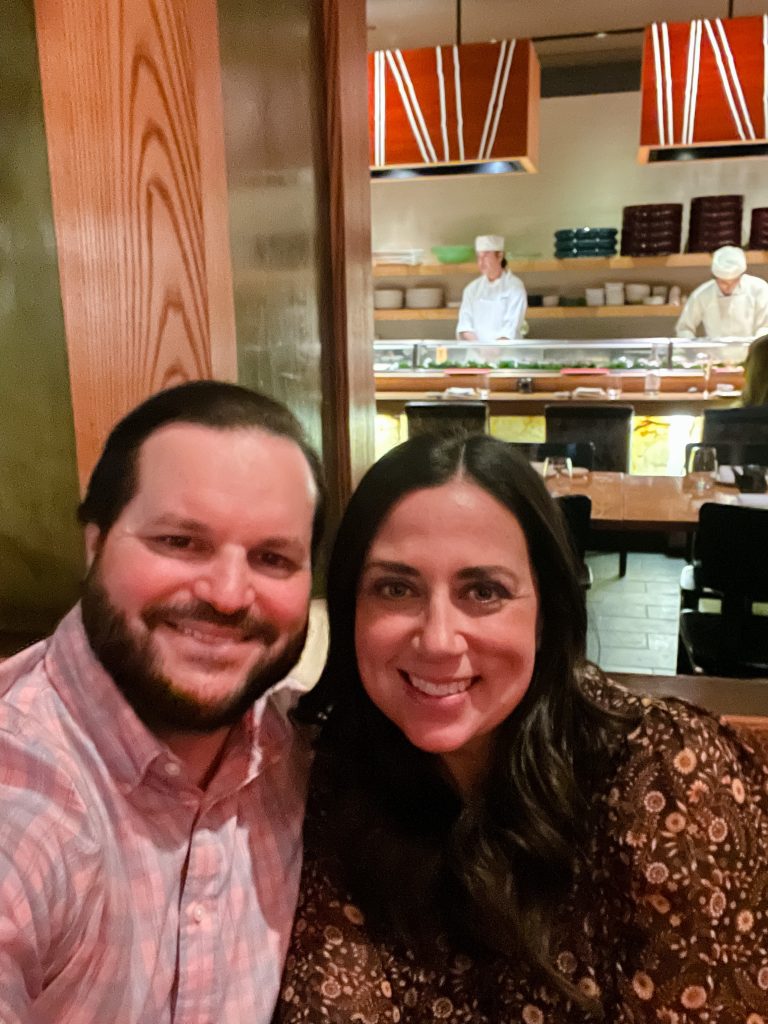 The Cove House (La Jolla) ~ Charming beach house, coastal vibes. Great views. Delicious fish tacos!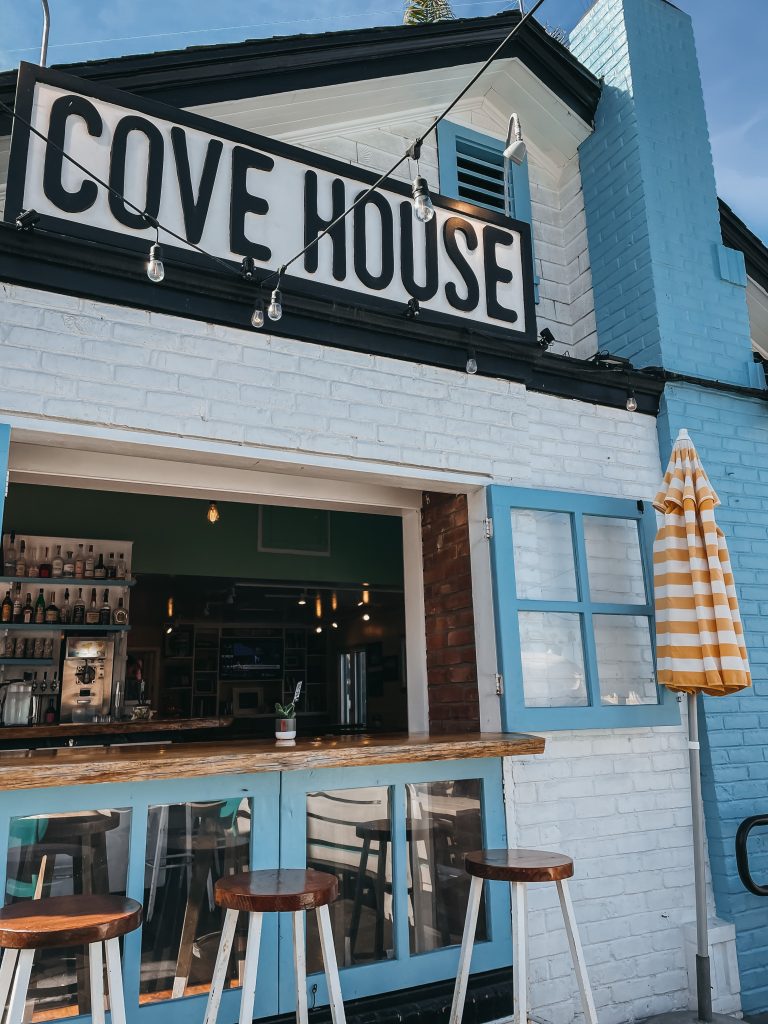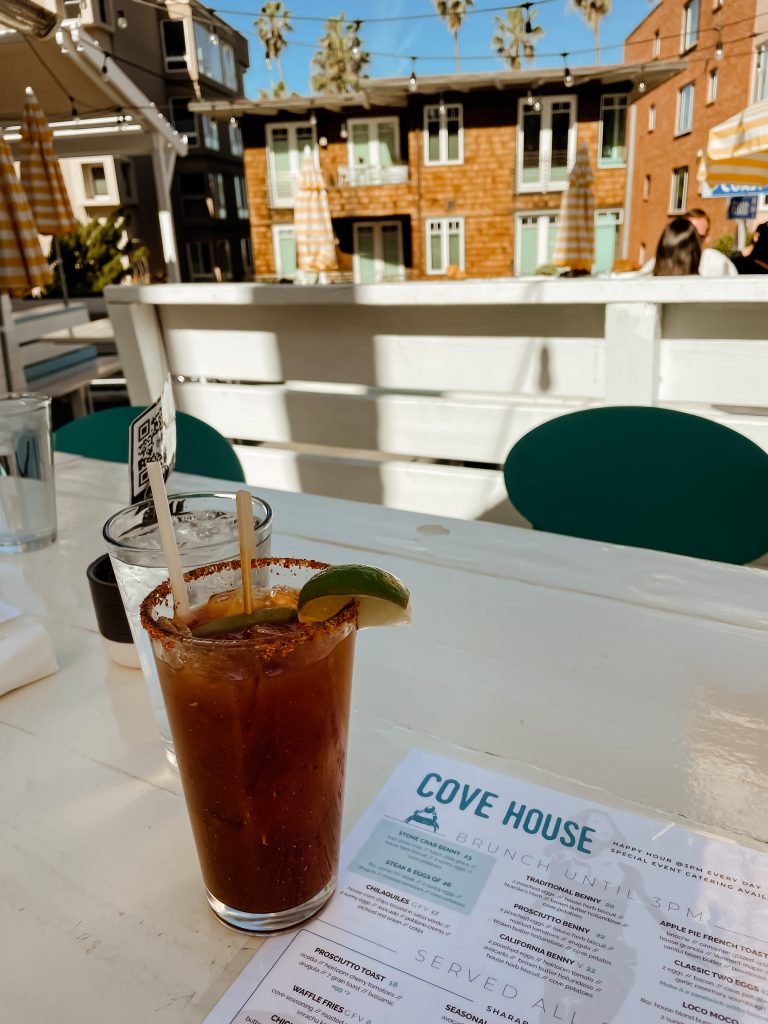 Born and Raised (Little Italy) ~ Fantastic mid-century meets art deco design eye candy! The whole feel/vibe here is absolutely amazing. Our steaks were cooked to perfection. The drinks were delicious. This whole experience was so, so good. We'd recommend it to anyone! But, definitely make a reservation or head over super early to grab a spot at the bar.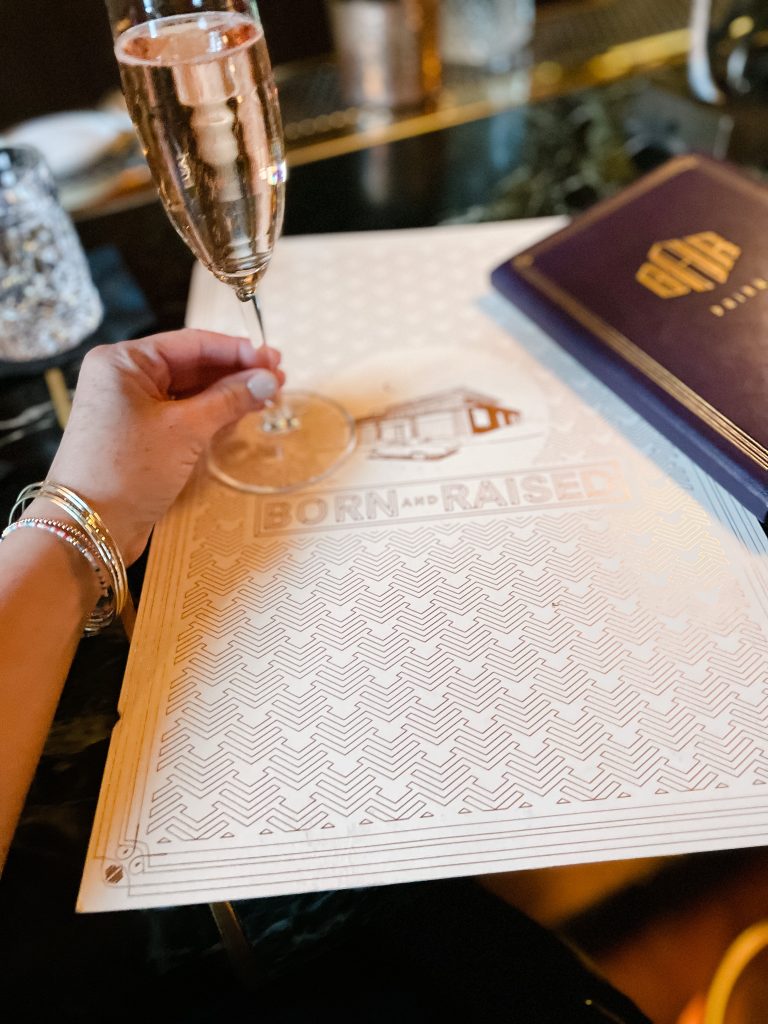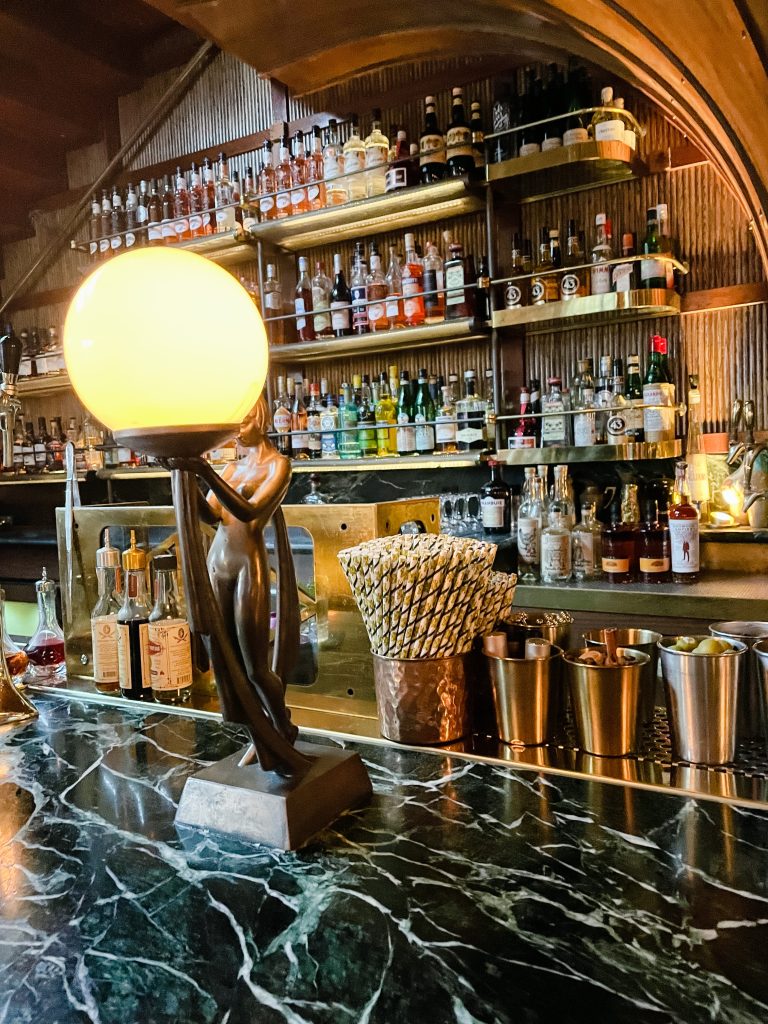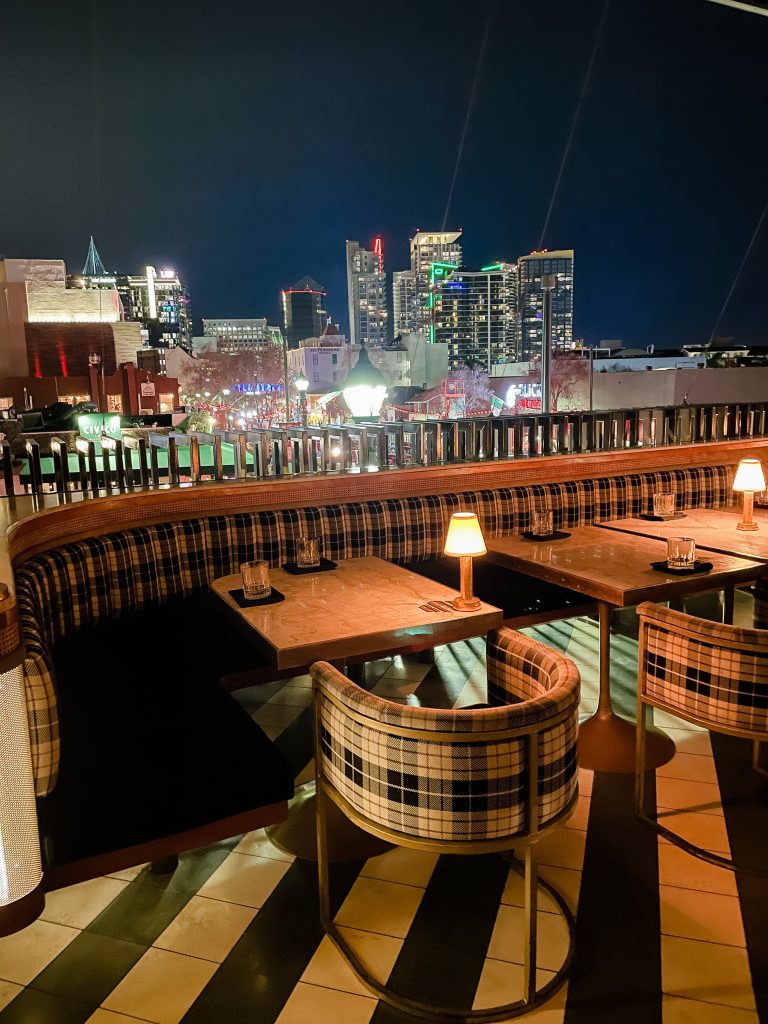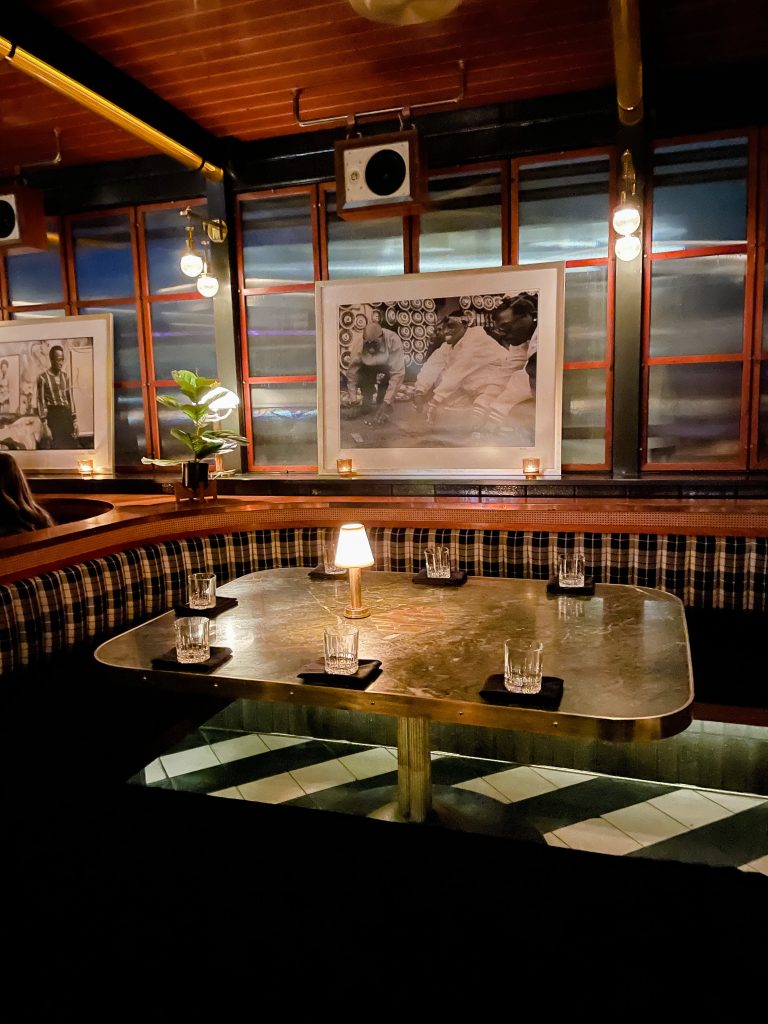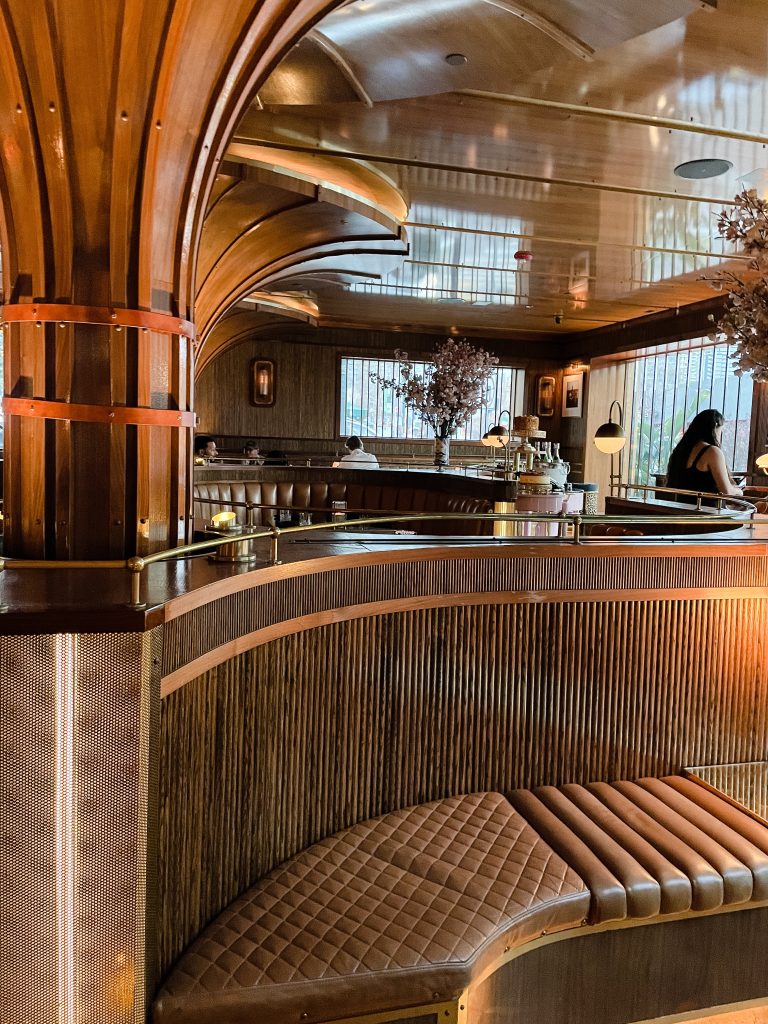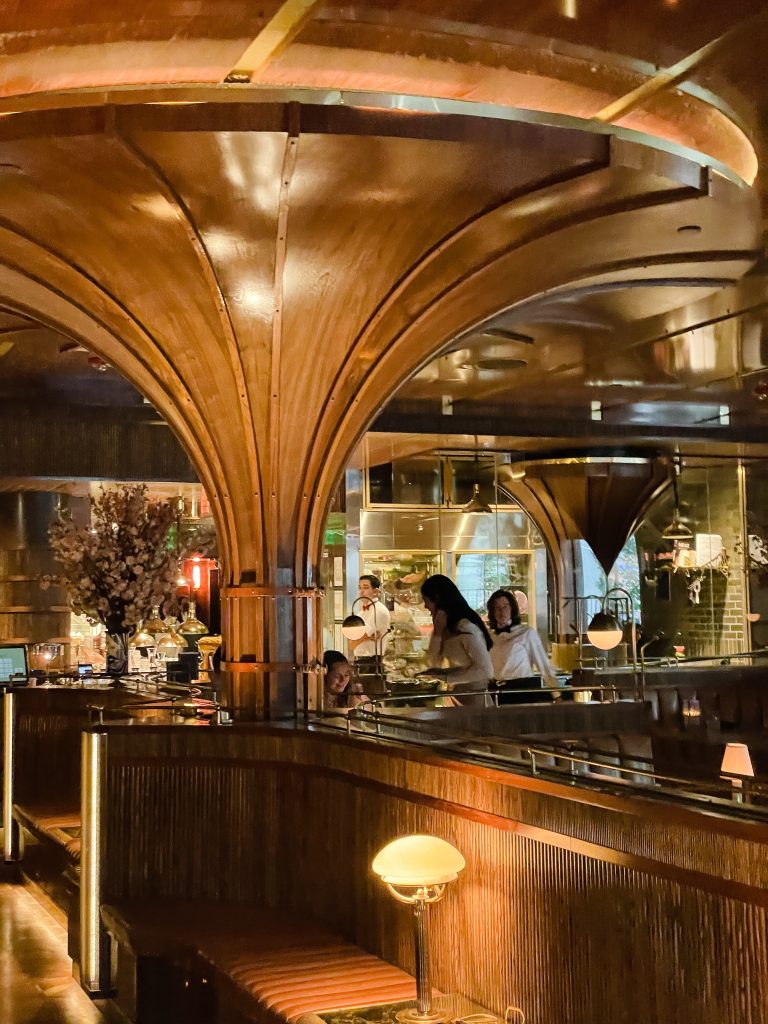 Parakeet Cafe (Coronado) ~ easy and stylish place to grab a coffee and a quick brunch.
Mr. Moto Pizza (San Diego Marina) ~ After a busy day and several nicer restaurants in a row, we needed a low key night. Pizza by the water was in order. Located in Sea Port Village … just a quick stroll from our hotel, we found Mr. Moto Pizza and sat outside watching the sunset with our pizza.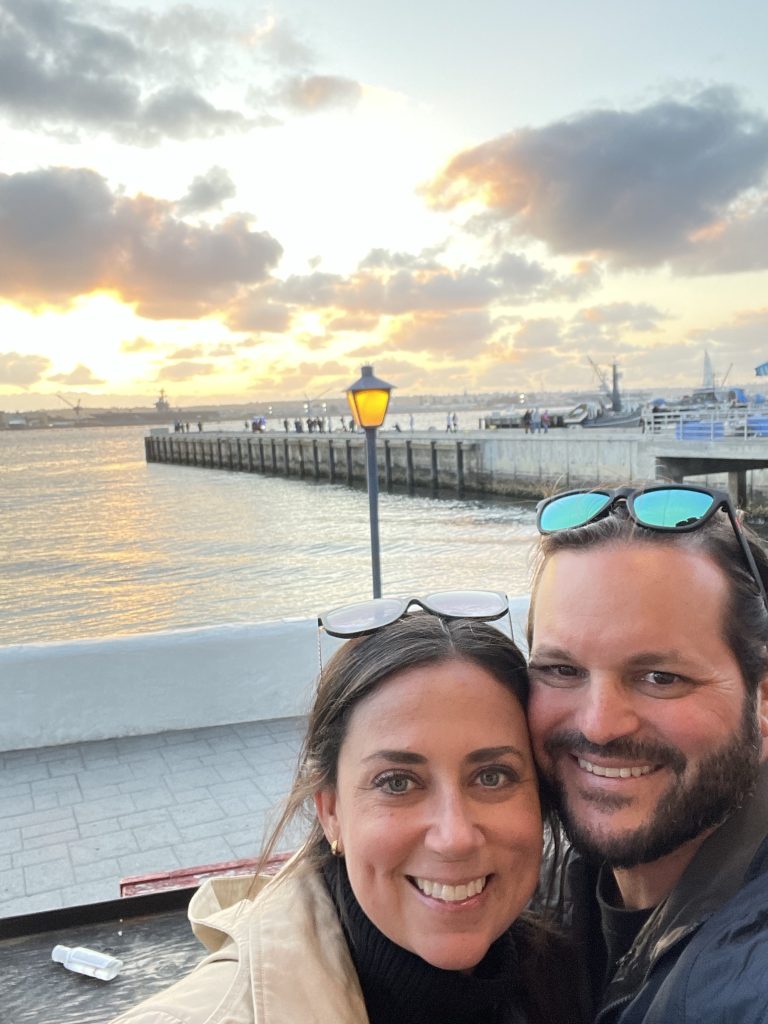 Provisional (Gaslamp District) ~ Another great vibe! We did a great job picking restaurants with great decor and great atmosphere. This was a another one. We went for brunch on our last morning – the food was good, but their gluten free options were limited. The champagne vending machine was a highlight (for me!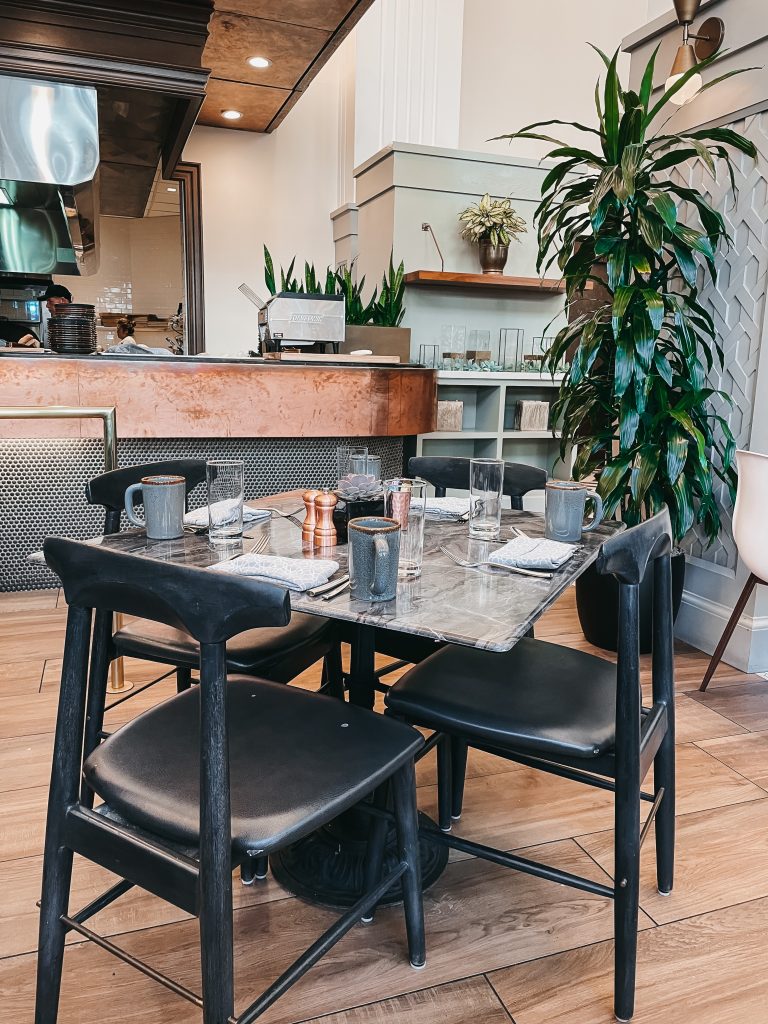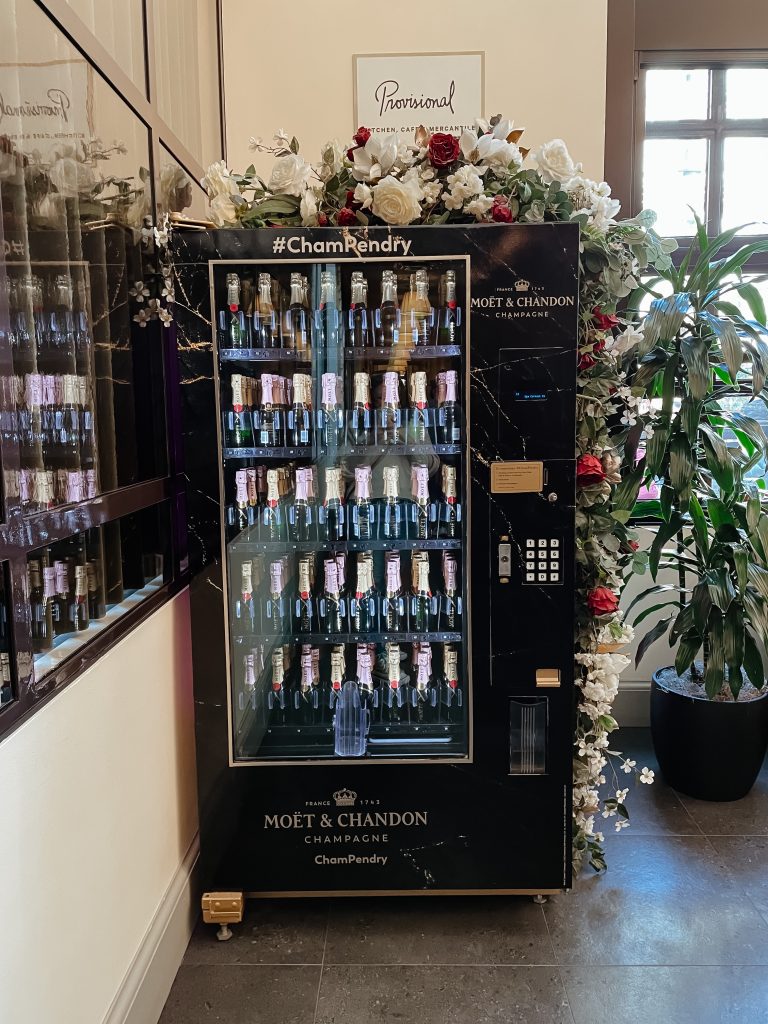 Hope your enjoyed my recap of our San Diego trip and maybe it even gave your a few ideas of where to go and where to eat during your own visit. Until next time …
"You stay classy, San Diego."- Anchorman

Shop This Post