Green Home Decor
In honor of St. Patrick's Day (a day that commemorates Saint Patrick and the arrival of Christianity in Ireland, and celebrates the heritage and culture of the Irish in general), I have a whole round up of green home decor for y'all!
Did you know that one of the reasons we wear green on St. Patrick's Day is because of Ireland's nickname is The Emerald Isle? And, another is so you'll be invisible to leprechauns. I mean. Obviously. Leprechauns like to pinch people (Duh!)
Really though, St. Patrick's Day is just a good excuse to share some green decor, because green is almost always a good idea …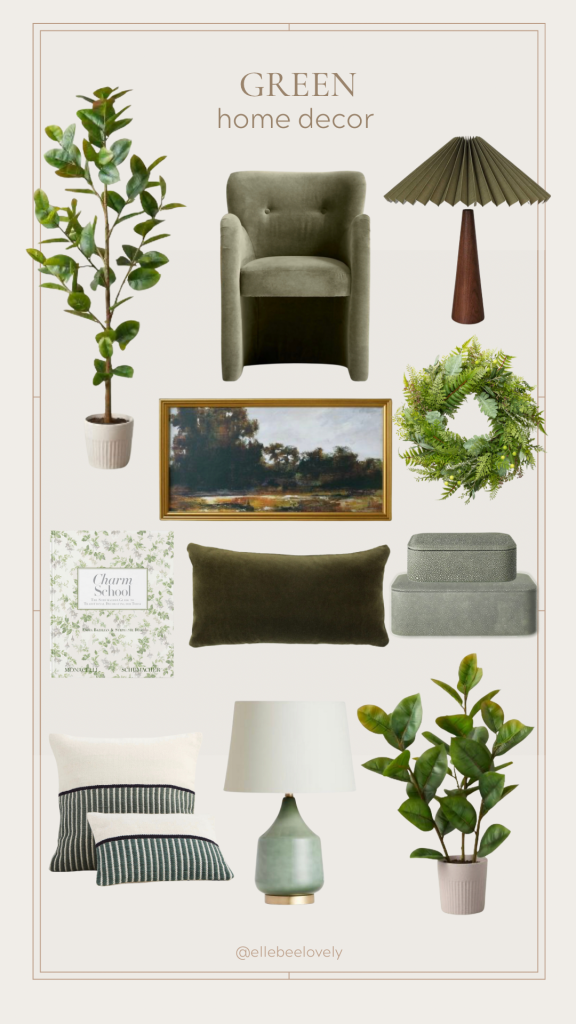 Links: tree, chair, lamp shade, art, wreath, book, pillow, small box, large box, pillows, lamp, plant
Happy St. Patrick's Day! If you are interested in more than just green decor, here's a good article about St. Patrick's Day in America.

Shop This Post