Fall Front Porch
It's fall front porch time, people! It's silly how happy this makes me. But, come on. It's be best season for front porch decor. So welcoming! So warm. So lovely.
My only complaint (and it's a big one) would be that it lasts a whole 5 minutes before Christmas starts popping up and you're left wondering if fall ever happened at all. Something's not right here. My 'Summer Front Porch' got to hang out in all its boring glory for 8 long years. 🤷🏻‍♀️ I love the holidays, but I'm always left wishing we could stretch fall for a jussttt a little longer.
This year, for our porch, I wanted color. I wanted warmth. I wanted a little bit more, but not too much. I wanted it to feel simplistic and nostalgic. For this reason, I took a play from New England's book and lined the top on my door frame with pumpkins. That did for me. I'm not sure I'll ever go back.
Here she is … our 2023 Fall Front Porch.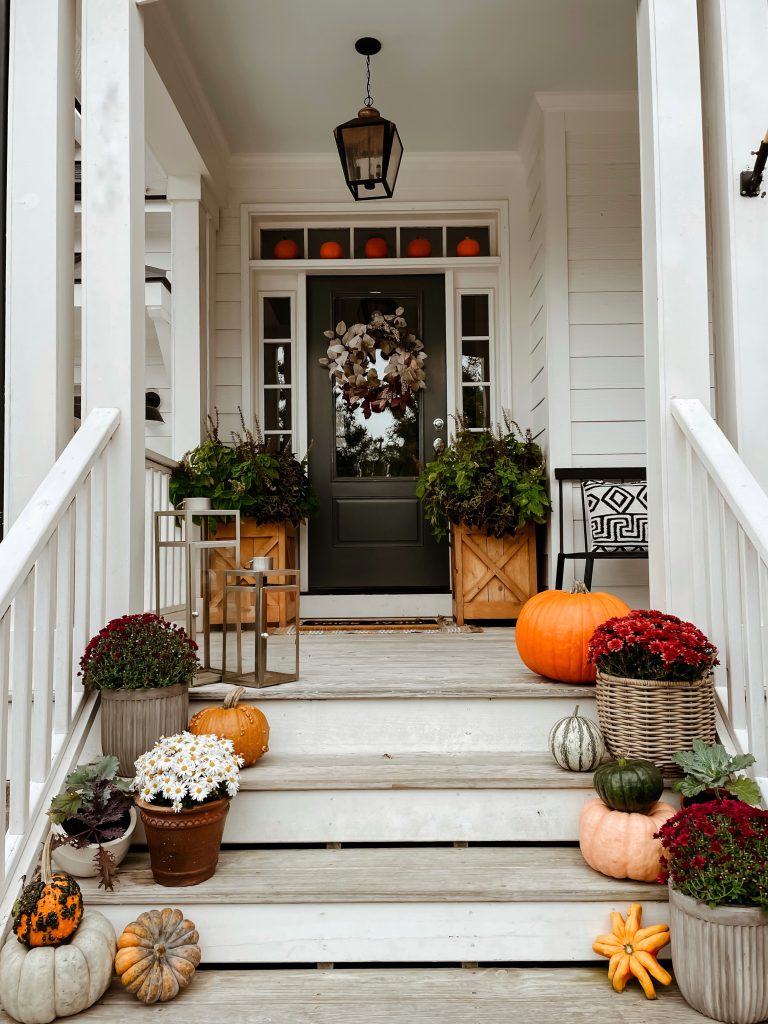 Aside from fresh pumpkins and mums, I didn't add anything new this season. I simply dumped my summer arrangements and plopped some mums right into the same planters I've been using since spring. I snatched the concrete fluted planters from Pottery Barn earlier this year (they are still available) and the rattan basket is from Walmart. The terra cotta planter is from a local favorite – Fairview Garden Center and I got all of our pumpkins and mums from another local – Needmore Farms. It took me a couple of days to get it to look and feel the way I wanted, but I'm going to leave it alone now and attempt to remember to water the mums on a regular 😉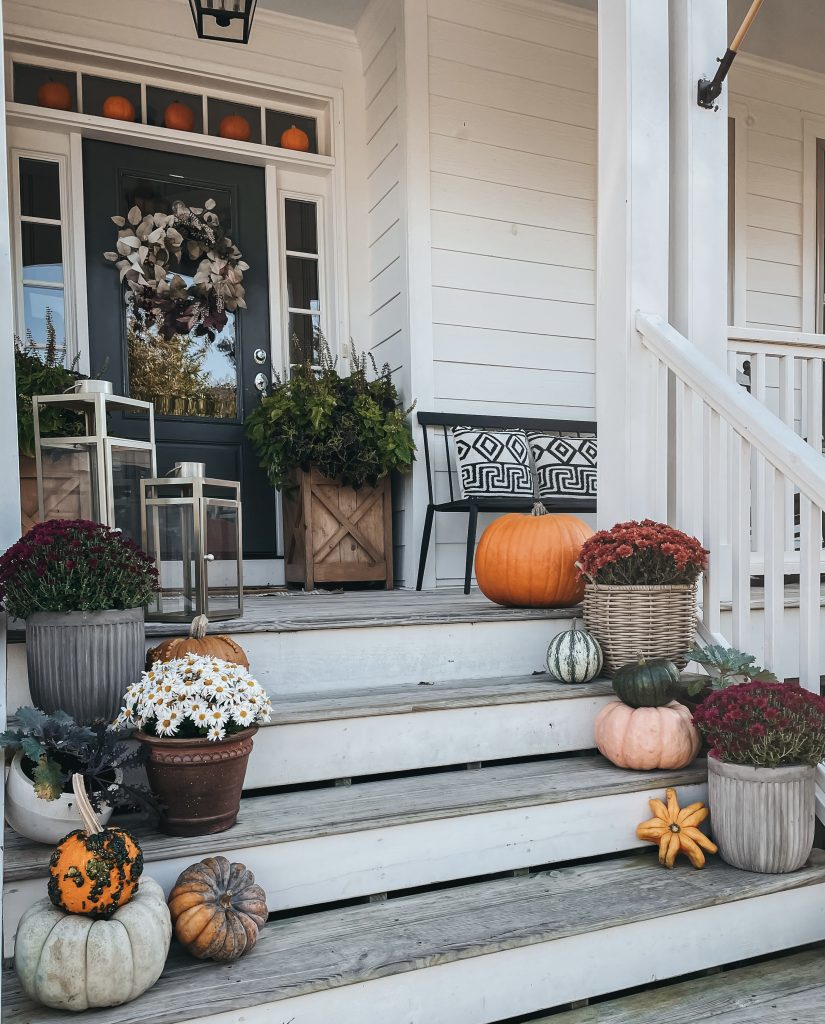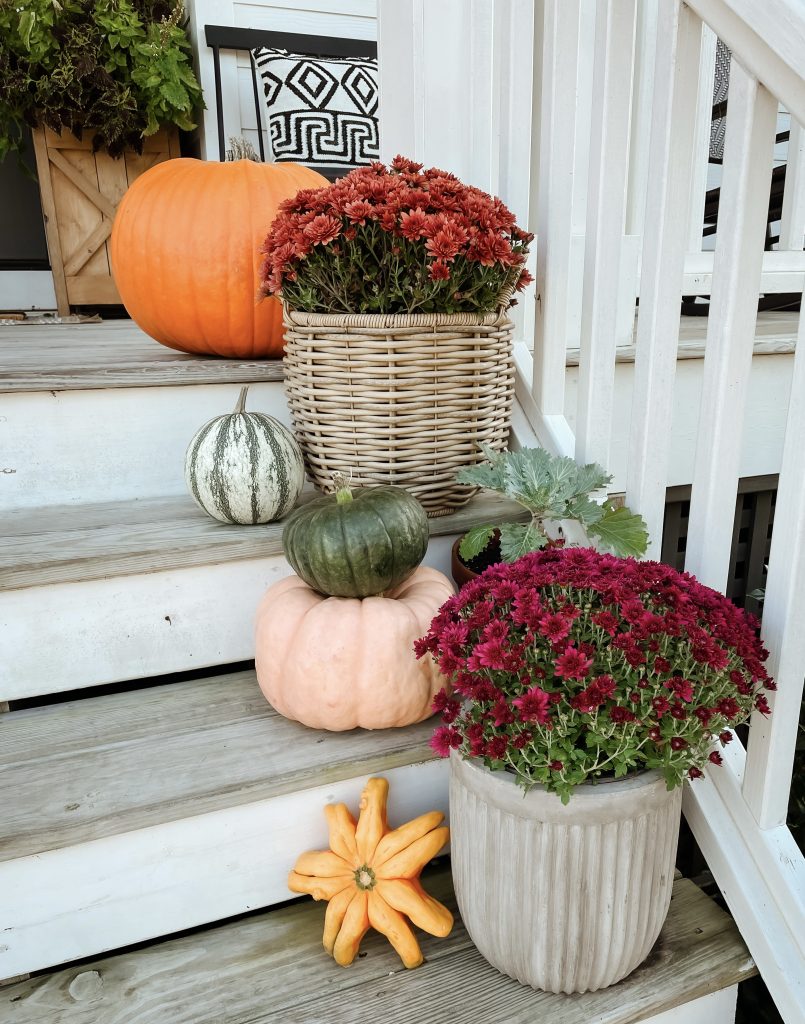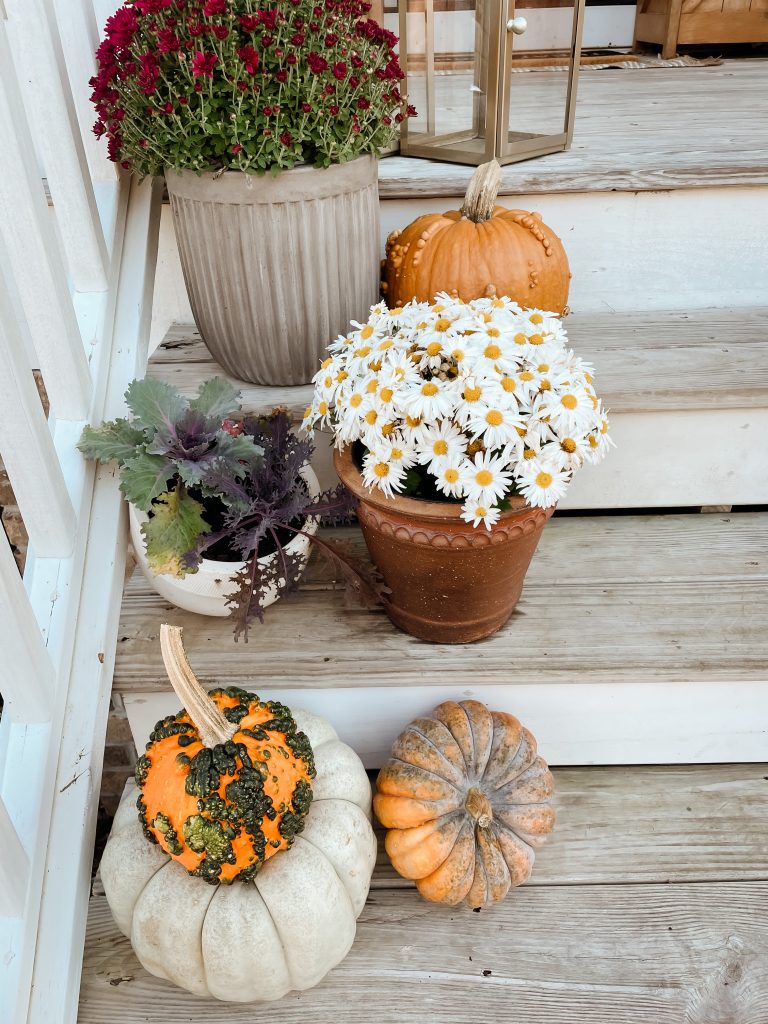 Lastly, I placed a couple of potted mums in with the front yard landscaping as well. They added a little more color and made it all feel complete.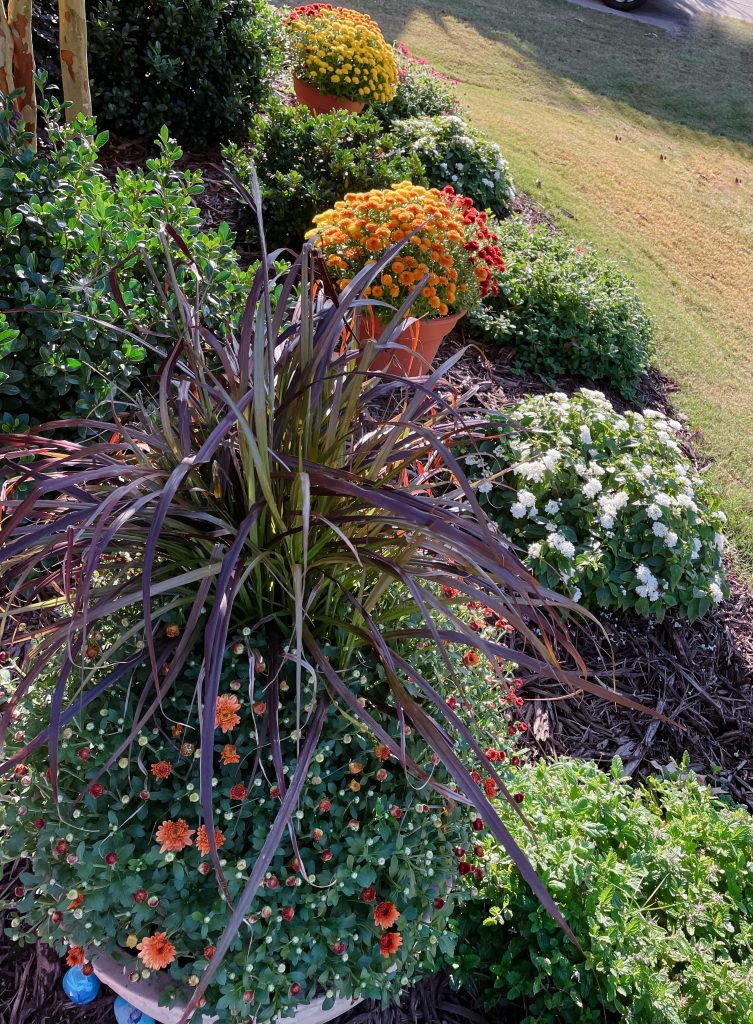 Last week I shared some Fall Front Porch inspiration images from Pinterest in my Insta stories, but I decided they deserved a little more time to shine …
Today I'll leave you with a little Fall Front Porch Pinspiration for your eyes to feast on …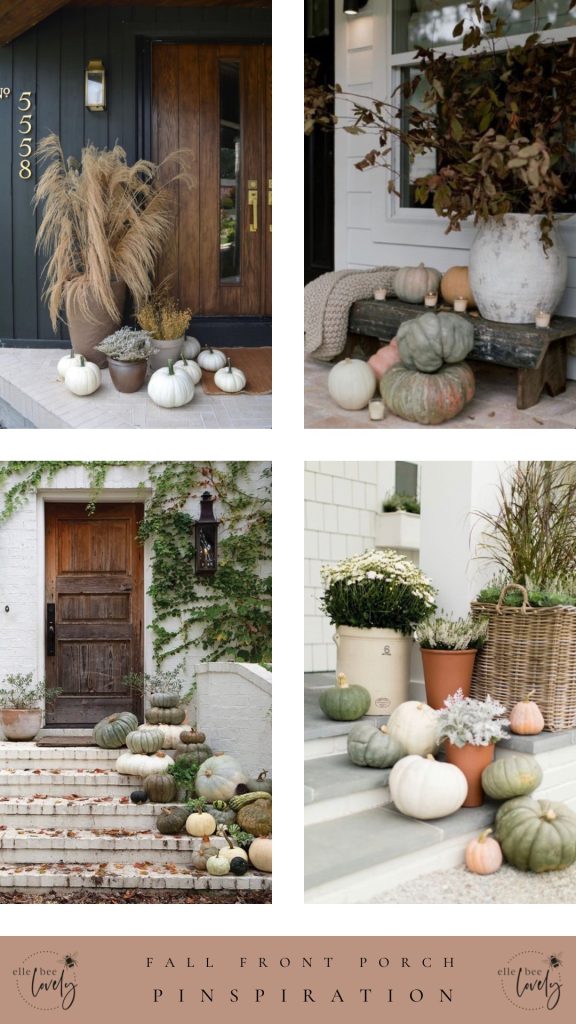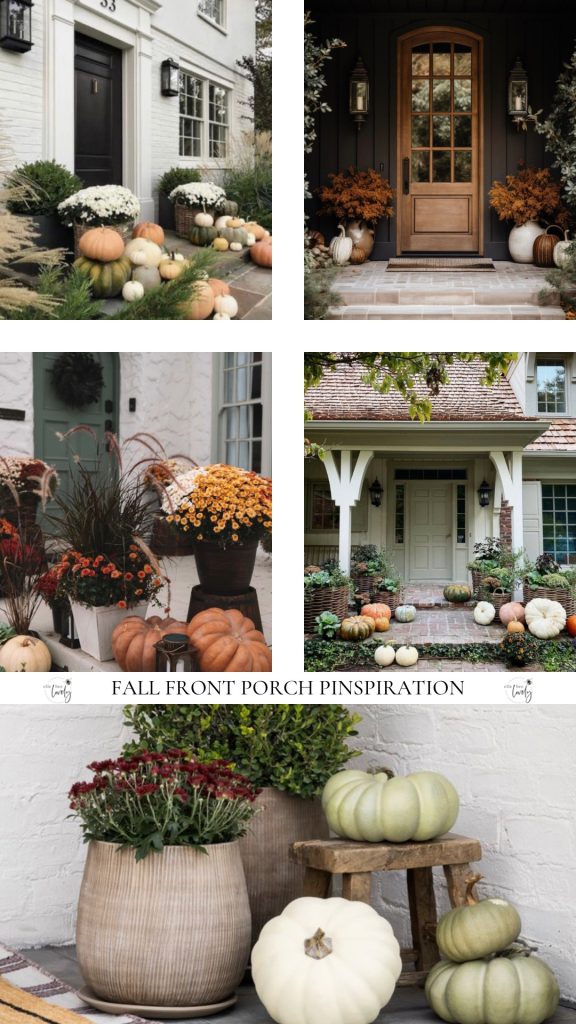 Photo Credit: All images are from Pinterest. Credits include Brepurposed Design, Laine and Layne, Southern Lady Magazine, Monika Hibbs, We're the Whites, Monika McCommon, The Blonde Abroad, House Seven Design, and Studio McGee
I hope you are enjoying fall front porch season!

Shop This Post