Christmas Tree Collars + Christmas Tree Skirts
It's Halloween week! Yet, somehow, I keep finding myself talking about Christmas. To be honest, the rush to "start early" and get "ahead of the game" is giving me low-grade anxiety. I get it. I feel like it IS in everyone's best interest to get-it-done-early. We are all now familiar with shipping issues and the mess with the supply chain. All that jazz. Ugh. Right?
So, maybe we just take it one day and one step at a time? Last week, I shared a round-up of The Best Artificial Christmas Trees available. This week, lets take one more baby step forward and talk about Christmas Tree Collars and Christmas Tree Skirts.
What you think? Are you team collar or team skirt?
I was "team tree skirt" for years and years but admired the look of the tree collars. I finally jumped sides and purchased this Woven Tree Collar from Crate and Barrel a few years ago. There's no turning back now, though I admit – I do still use a tree skirt for our upstairs fun/family tree.
It makes me happy to take one thing off your plate, so here ya go … I did a little shopping so that you don't have to.
My round up of Christmas Tree Collars and Christmas Tree Skirts …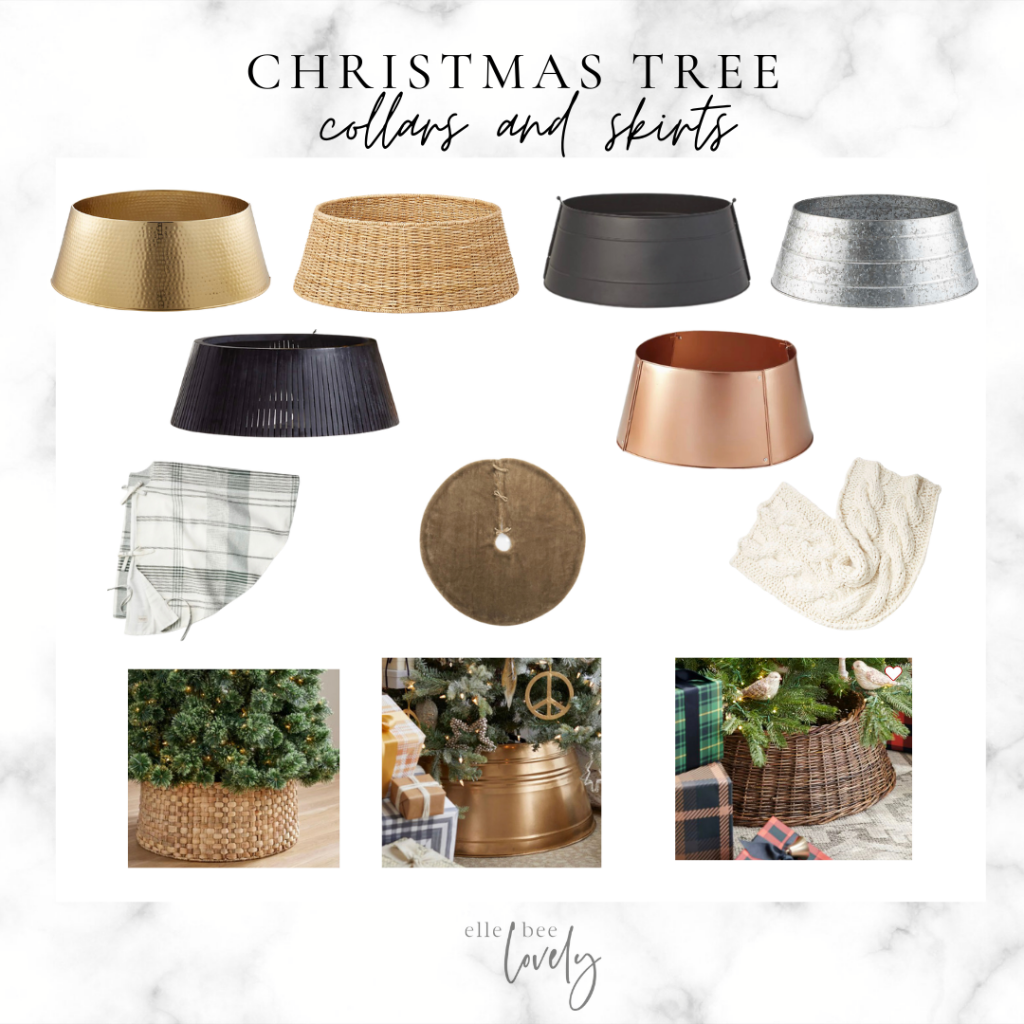 Happy Holiday Prep!
What holiday items should I round up next?

Shop This Post