Holiday Gift Guide – Kids 

More gifts guides are here today! Whoop, whoop! I hope you enjoyed browsing through my skincare gift guide. If you missed it, you can find it here. 
Today we're talking all about the kiddos. I'm sharing a shopping guide for boys (mostly geared toward older boys/tweens), a guide for girls and a guide with some fun, family game options – full of favorites my family happens to love. I plucked many of these gift ideas directly from my kid's wish lists, so shhh. Some they are getting, some they aren't, and some they already have and love. 
As always, my intention is to hopefully spark an idea and leave you feeling inspired. It can get hard, at times, to think outside of the box and we all get stuck from time to time …
Happy Shopping!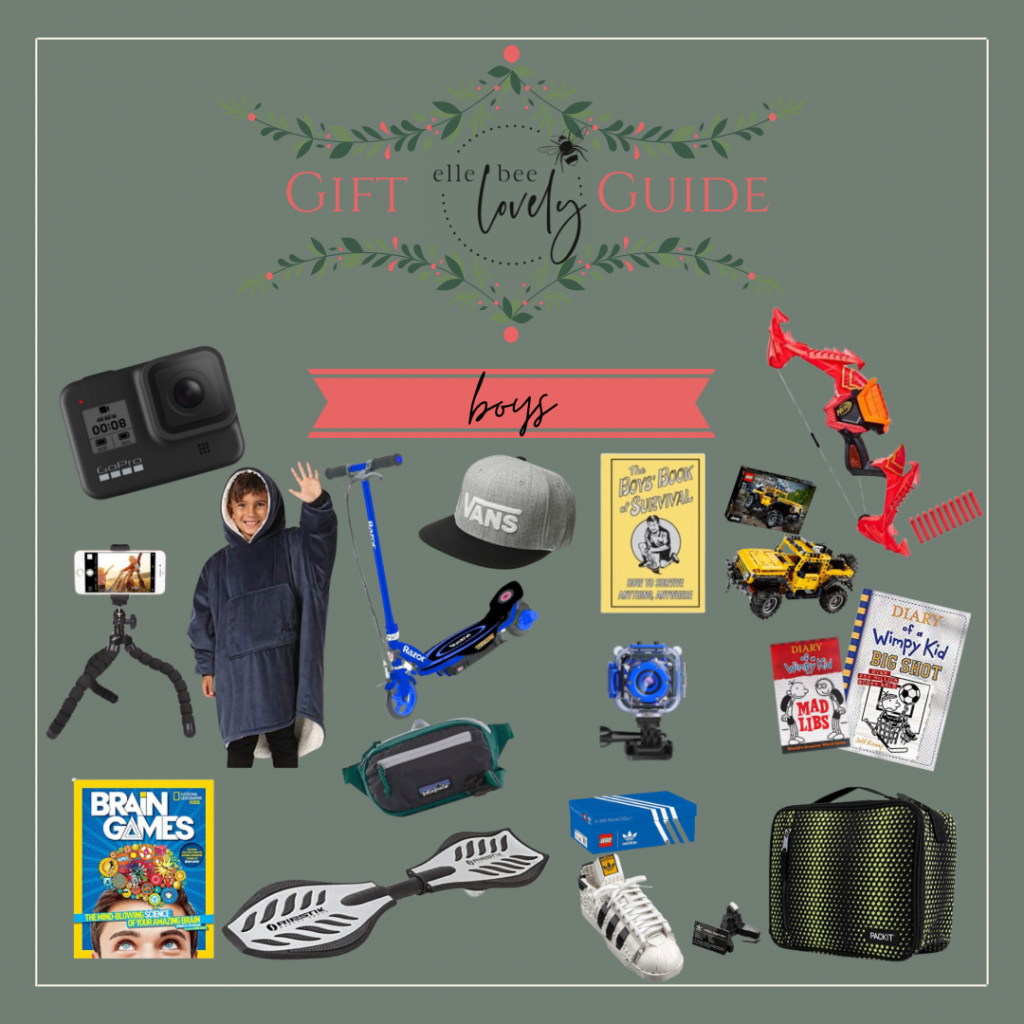 Boys Gift Guide Notes: My son has a GoPro Hero 8 at the tippy top of his list, so I included it here, but honestly, I'm not ready to invest in that type of camera for an 11-year-old. I'm researching alternative options and plan to save the "real" Go Pro for another year. The Waterproof Kids Action Camera would be a great option for a younger child – I'm looking for something somewhere between the two. Have any ideas? Let me know!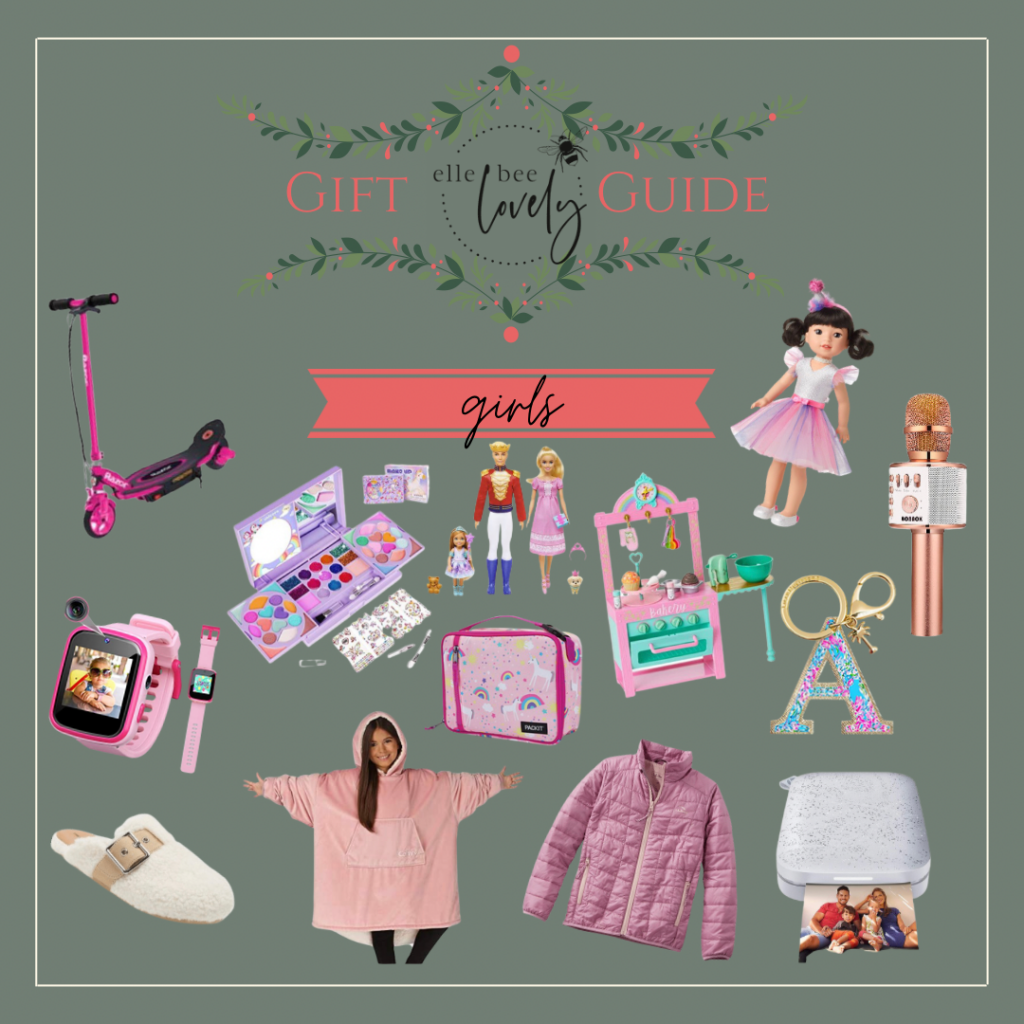 Girl Gift Guide Notes: If the little lady that you are shopping for loves American Girl as much as my daughter does, check out our DIY American Girl Dollhouse post for a really epic gift idea!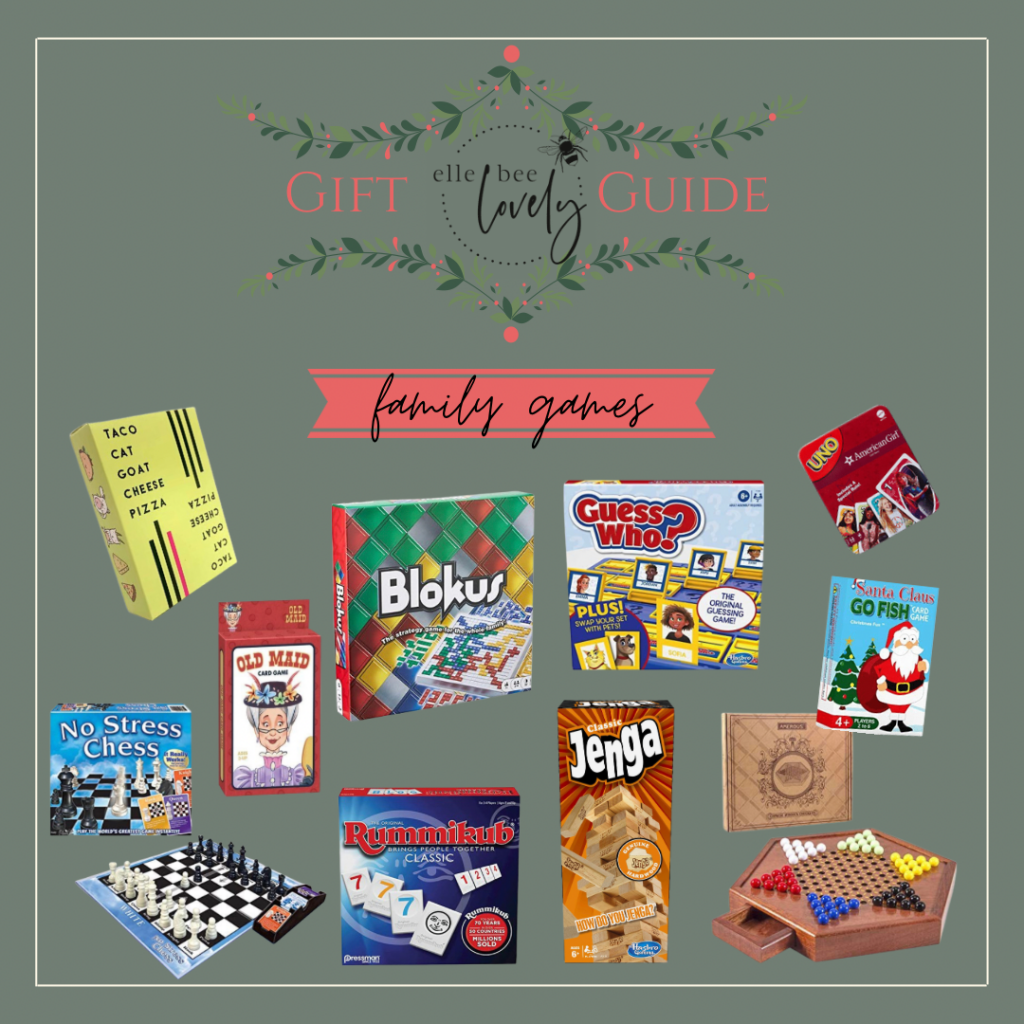 Family Game Gift Guide Notes: Our favorite game to play as a family is Blokus! But I, personally, choose Chinese Checkers when it's my pick. I grew up playing it with my grandmother (and aunts, uncles and cousins) and it makes me happy to play with my own littles. And, our newest edition is Taco Cat Goat Cheese Pizza – we've enjoyed it, but beware – your hand gets slapped (a lot) and I swear it's sore the day after we play!
Other gifting notes: Don't forget "something to read!" We tend to follow the whole "something you want, something you need, something to wear, something to read" gifting philosophy (full transparency – I use this guide loosely and often there are multiple gifts under each category). My favorite category is "something to read." I love to gift books! I love finding a book that I think you'd never think of or see on your own and gift it! For example, I found a Sneaker Book for my son and I can't wait to see his face when he opens it. You can always count of finding at least 1 book (per person) under our tree each year, though, if I'm being honest – I rarely stop at just 1 book. If you are looking for a coffee table book ideas, check out this post.
Happy Gift Giving and Merry Christmas!

Shop This Post