On the Shelf: Favorite Books Read in 2021
I used to be an avid reader. As a child, I loved a good bookstore (still do), imagined myself as a librarian (still could) or an author (on my dream board). I still want to be Kathleen Kelly from You've Got Mail. I'm not sure which books I loved first … but I clearly remember spending all of my allowance at Walden Books and finishing the newest Babysitters Club book the very same day I purchased it. I loved a good series. I never wanted to say goodbye to the characters. They became dear friends. Honestly, I still hate to say goodbye and sometimes find myself thinking about the characters of my favorite books for days after I've finished.
There really is nothing like a really good book.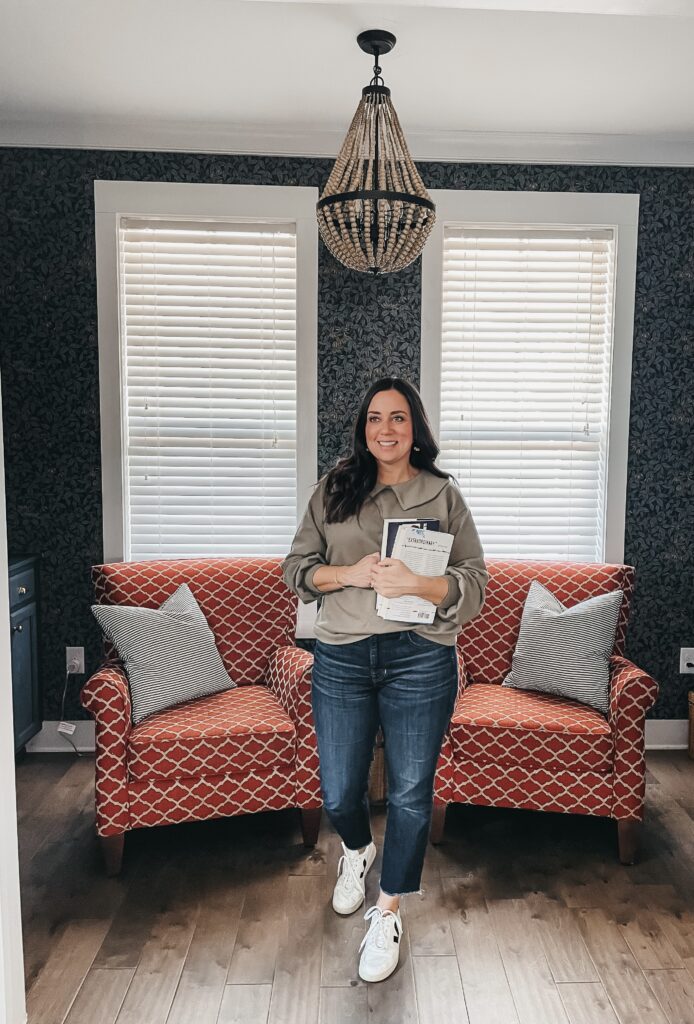 However, when my babies were tiny, reading started to feel like another thing I had to do. A chore. It wasn't as enjoyable any more. I let it go for a time. I needed to. I still read. A little. I let it be. It was a season.
But, as they tend to do, the years went by and the babies grew into kids and I started to miss reading. I missed the way a good book could make me feel. The way I could exist entirely in someone else's world. So, I simply started reading again. Without any pressure. There was no goal. I wasn't trying to earn that Personal Pan pizza from Pizza Hut's BookIt program (shout out to the 80s babes who know what the heck I'm talking about!)(and omg, they still do it!) I just started reading again for the simple pleasure of it.
This year, I thought I'd share more of what I'm reading with y'all. I love to know what other people are reading! I love recommendations. So, please share your current faves in the comments!
Here we go! Here are a few of my favorites from 2021, a quick summary of each (straight from Goodreads, a favorite site for tracking what I've read and reading summaries and opinions) and my personal thoughts.
2021 Favorites:
"The Tattooist of Auschwitz" by Heather Morris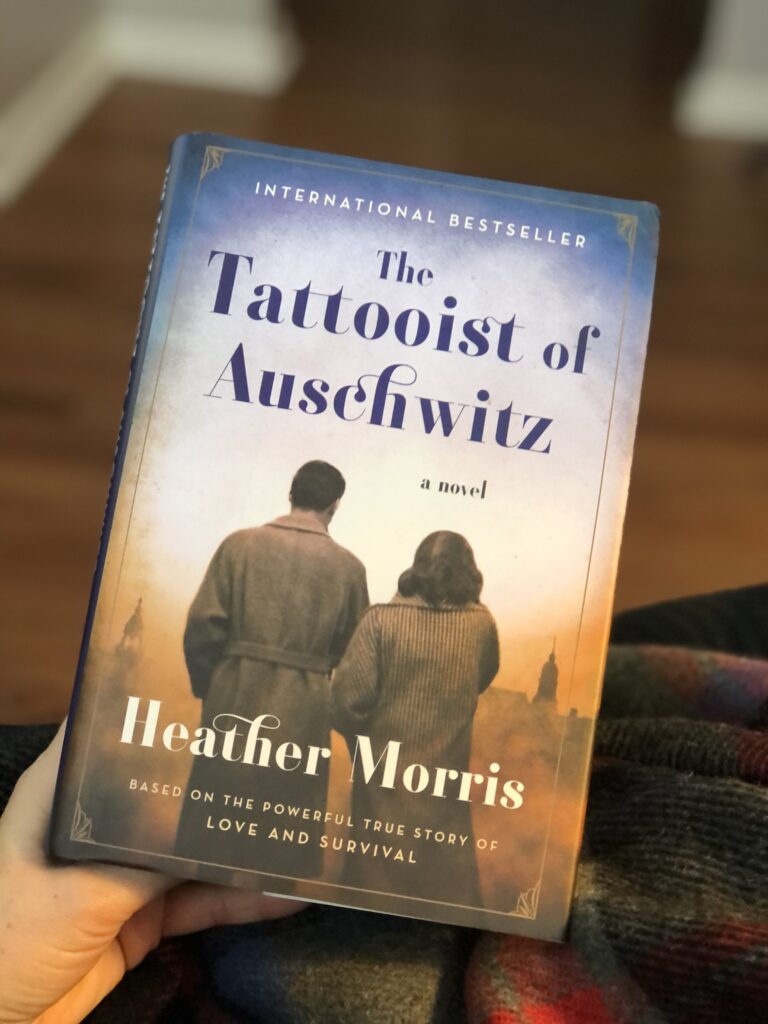 Summary: "In April 1942, Lale Sokolov, a Slovakian Jew, was forcibly transported to the concentration camps at Auschwitz-Birkenau. When his captors discover that he speaks several languages, he is put to work as a Tätowierer (the German word for tattooist), tasked with permanently marking his fellow prisoners. Imprisoned for more than two and a half years, Lale witnesses horrific atrocities and barbarism—but also incredible acts of bravery and compassion. One day in July 1942, Lale comforts a trembling young woman waiting in line to have the number 34902 tattooed onto her arm. Her name is Gita, and in that first encounter, Lale vows to somehow survive the camp and marry her. A vivid, harrowing, and ultimately hopeful re-creation of Lale Sokolov's experiences as the man who tattooed the arms of thousands of prisoners with what would become one of the most potent symbols of the Holocaust, The Tattooist of Auschwitz is also a testament to the endurance of love and humanity under the darkest possible conditions."
My thoughts: I guess I saved the best for first! This was the first book I read in 2021 and it may have been my favorite of the year. So, so good. I flew through it in a day and a half! This true story captivated me from the start. It's dark and sad in the way that all books about the Holocaust are, but full of resilience and hope as well. I loved it.
"The Home for Unwanted Girls" by Joanna Goodman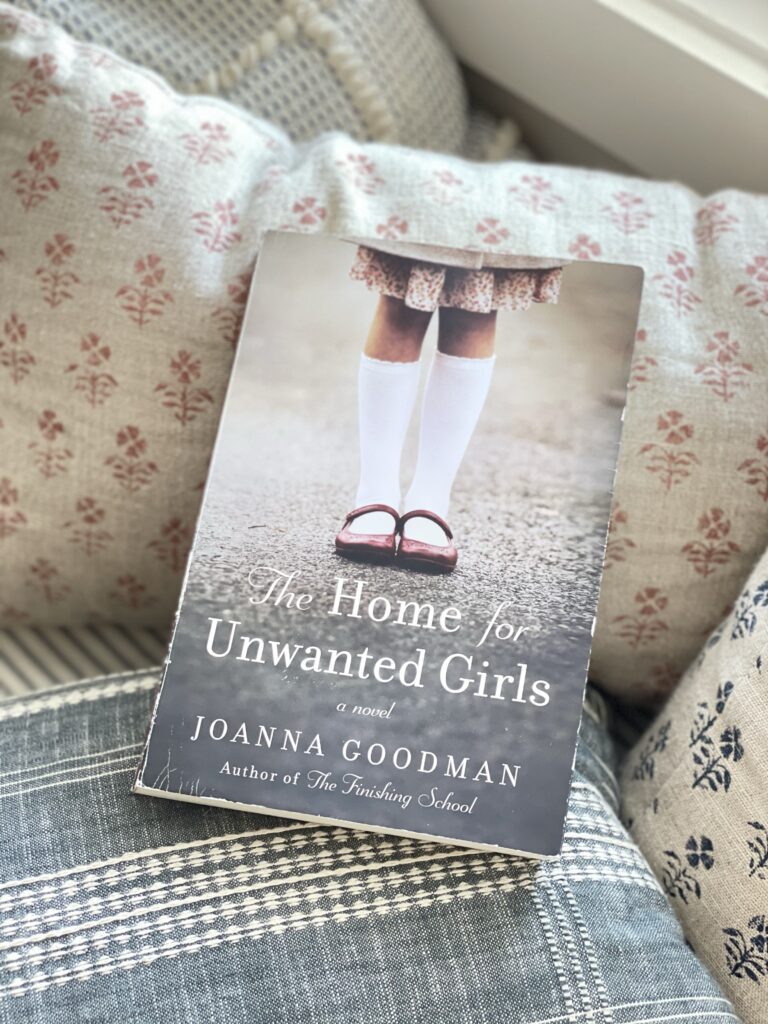 Summary: "Philomena meets Orphan Train in this suspenseful, provocative novel filled with love, secrets, and deceit – the story of a young unwed mother who is forcibly separated from her daughter at birth and the lengths to which they go to find each other. In 1950s Quebec, French and English tolerate each other with precarious civility – much like Maggie Hughes' parents. Maggie's English-speaking father has ambitions for his daughter that don't include marriage to the poor French boy on the next farm over. But Maggie's heart is captured by Gabriel Phénix. When she becomes pregnant at fifteen, her parents force her to give baby Elodie up for adoption and get her life 'back on track'. Elodie is raised in Quebec's impoverished orphanage system. It's a precarious enough existence that takes a tragic turn when Elodie, along with thousands of other orphans in Quebec, is declared mentally ill as the result of a new law that provides more funding to psychiatric hospitals than to orphanages. Bright and determined, Elodie withstands abysmal treatment at the nuns' hands, finally earning her freedom at seventeen, when she is thrust into an alien, often unnerving world. Maggie, married to a businessman eager to start a family, cannot forget the daughter she was forced to abandon, and a chance reconnection with Gabriel spurs a wrenching choice. As time passes, the stories of Maggie and Elodie intertwine but never touch, until Maggie realizes she must take what she wants from life and go in search of her long-lost daughter, finally reclaiming the truth that has been denied them both".
My thoughts: Oh, this book! I love historical fiction and this book had me at hello. It made my heart hurt. I felt for the characters and felt for the people who had to actually walk through these painful life events. It was an emotional, roller-coaster of a book. But, in a good way. The true story behind the "Duplessis orphans" (like Elodie) who took their name from Maurice Duplessis (16th Premier of the Canadian province of Quebec) who signed the order transforming 11 orphanages into mental hospitals, thereby qualifying them for millions of dollars in extra federal funds was just heartbreaking and disgusting. I would definitely recommend this book! Extra Note: Here's an interesting article from The Washington Post in 2000 (https://www.washingtonpost.com/archive/politics/2000/04/07/abandoned-and-abused/a44a9b84-fa02-4549-823e-d4a72f0a1f31/?utm_term=.103b83b9a87d) about these orphanages and some of the real-life events behind this book.
"The Four Winds" by Kristin Hannah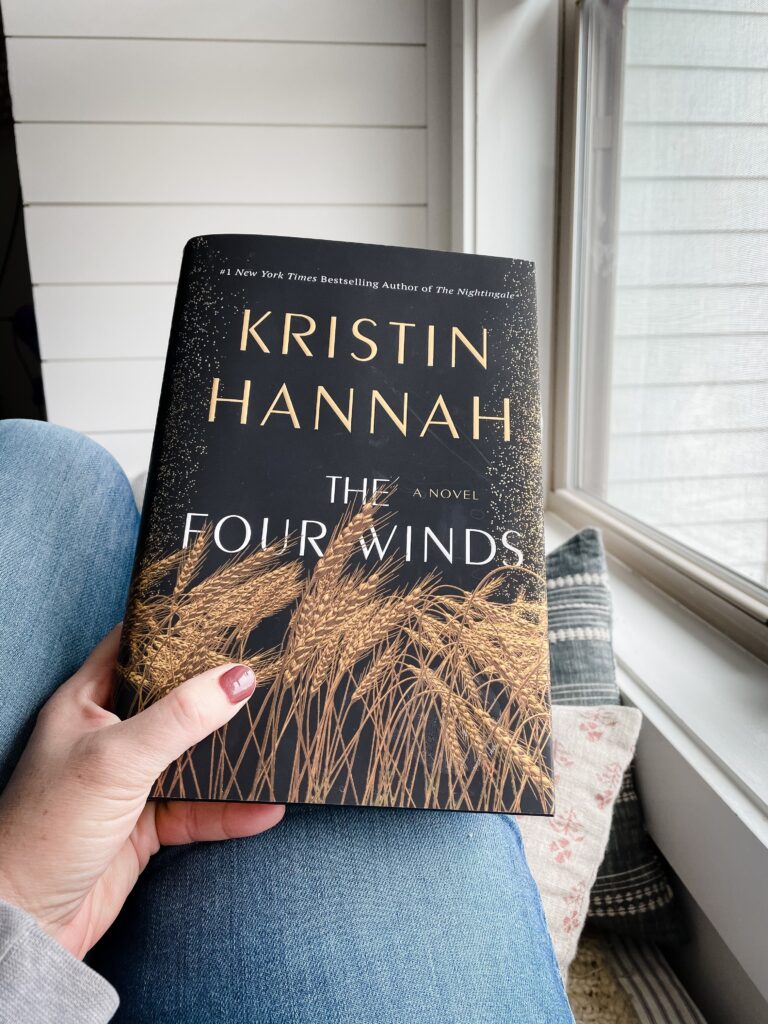 Summary: "Texas, 1934. Millions are out of work and a drought has broken the Great Plains. Farmers are fighting to keep their land and their livelihoods as the crops are failing, the water is drying up, and dust threatens to bury them all. One of the darkest periods of the Great Depression, the Dust Bowl era, has arrived with a vengeance. In this uncertain and dangerous time, Elsa Martinelli—like so many of her neighbors—must make an agonizing choice: fight for the land she loves or go west, to California, in search of a better life. The Four Winds is an indelible portrait of America and the American Dream, as seen through the eyes of one indomitable woman whose courage and sacrifice will come to define a generation."
My thoughts: I've heard some say that this book was too slow for their taste. It IS a slower paced book, so I can understand this opinion. Sort-of. I just, personally, didn't feel it. I wasn't ever bored by it. The slowness felt fitting for a book about the dust bowl. You could just FEEL that life felt slow and hot and tedious and really hard. You could feel it. You were on the journey with these characters and I was into it. I liked this book. 
"Untamed" by Glennon Doyle Melton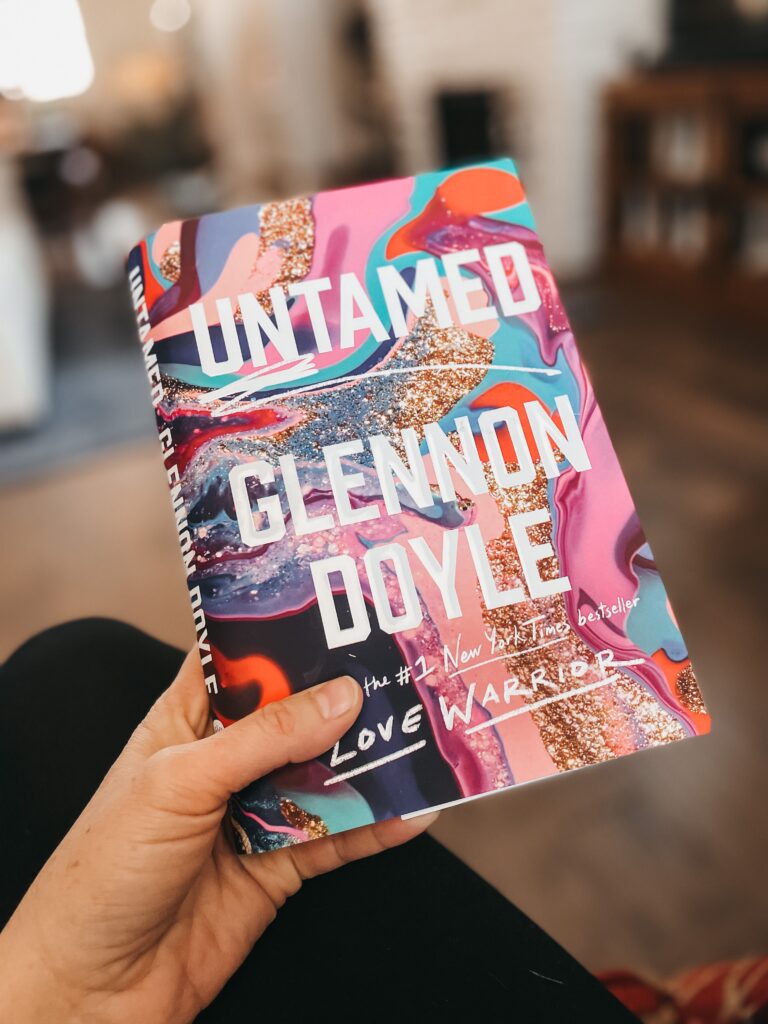 Summary: "Soulful and uproarious, forceful and tender, Untamed is both an intimate memoir and a galvanizing wake-up call. It is the story of how one woman learned that a responsible mother is not one who slowly dies for her children, but one who shows them how to fully live. It is the story of navigating divorce, forming a new blended family, and discovering that the brokenness or wholeness of a family depends not on its structure but on each member's ability to bring her full self to the table. And it is the story of how each of us can begin to trust ourselves enough to set boundaries, make peace with our bodies, honor our anger and heartbreak, and unleash our truest, wildest instincts so that we become women who can finally look at ourselves and say: There She Is."
My thoughts: As a long time follower and reader of Glennon's work (shout out to those of us who have been around since the early Momastry days!) I just think her writing continues to get better and better. I dare you to read this book and not relate. I felt cracked open and seen. I loved it. It might be a book about someone else. But, really it's a book about yourself and your own knowing. I mean. Yes, thank you.
"28 Summers" by Elin Hilderbrand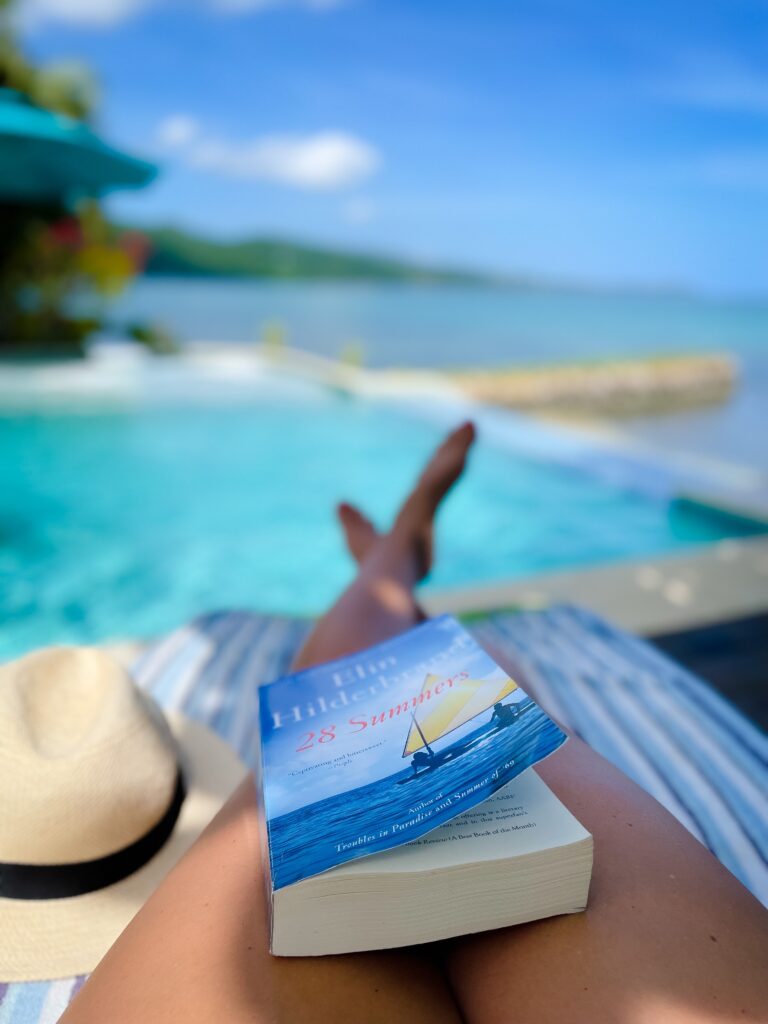 Summary: "Their secret love affair has lasted for decades — but this could be the summer that changes everything. When Mallory Blessing's son, Link, receives deathbed instructions from his mother to call a number on a slip of paper in her desk drawer, he's not sure what to expect. But he certainly does not expect Jake McCloud to answer. It's the late spring of 2020 and Jake's wife, Ursula DeGournsey, is the frontrunner in the upcoming Presidential election. There must be a mistake, Link thinks. How do Mallory and Jake know each other? Flash back to the sweet summer of 1993: Mallory has just inherited a beachfront cottage on Nantucket from her aunt, and she agrees to host her brother's bachelor party. Cooper's friend from college, Jake McCloud, attends, and Jake and Mallory form a bond that will persevere — through marriage, children, and Ursula's stratospheric political rise — until Mallory learns she's dying. Based on the classic film Same Time Next Year (which Mallory and Jake watch every summer), 28 Summers explores the agony and romance of a one-weekend-per-year affair and the dramatic ways this relationship complicates and enriches their lives, and the lives of the people they love.
My thoughts: I had to include at least ONE beach read on my list of Favorites from 2021, right? And, who better than Elin. You can always count on her to get you fully immersed during vacation, am I right?
"The Giver of Stars" by Jojo Moyes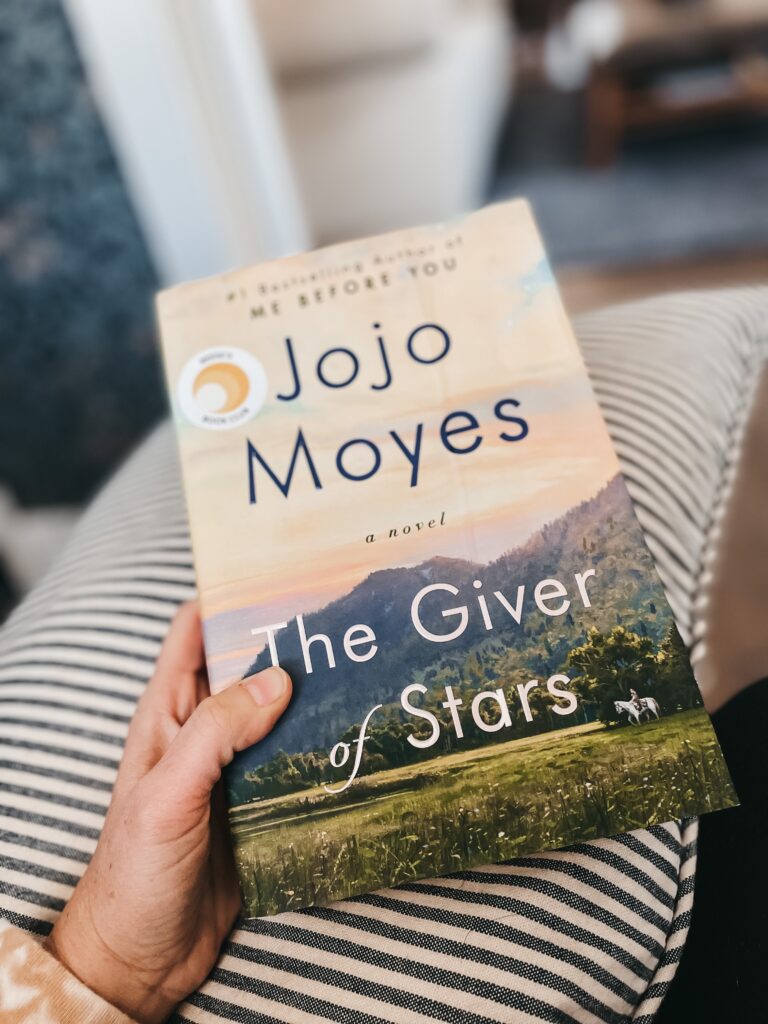 Summary: "Alice Wright marries handsome American Bennett Van Cleve hoping to escape her stifling life in England. But small-town Kentucky quickly proves equally claustrophobic, especially living alongside her overbearing father-in-law. So when a call goes out for a team of women to deliver books as part of Eleanor Roosevelt's new traveling library, Alice signs on enthusiastically. The leader, and soon Alice's greatest ally, is Margery, a smart-talking, self-sufficient woman who's never asked a man's permission for anything. They will be joined by three other singular women who become known as the Packhorse Librarians of Kentucky. What happens to them–and to the men they love–becomes an unforgettable drama of loyalty, justice, humanity and passion. These heroic women refuse to be cowed by men or by convention. And though they face all kinds of dangers in a landscape that is at times breathtakingly beautiful, at others brutal, they're committed to their job: bringing books to people who have never had any, arming them with facts that will change their lives. Based on a true story rooted in America's past, The Giver of Stars is unparalleled in its scope and epic in its storytelling. Funny, heartbreaking, enthralling, it is destined to become a modern classic–a richly rewarding novel of women's friendship, of true love, and of what happens when we reach beyond our grasp for the great beyond."
Thoughts: I think I may have read this one in 2020, but since I honestly can't remember and since I really liked this book, I wanted to include it on this list anyway. Have I mentioned that I like historical fiction? 😉 Kidding. But, honestly, I do feel strongly about the importance of literature, so I was fascinated by this piece of history involving Eleanor Roosevelt's Traveling Library that took place in the Appalachian Mountains of rural Kentucky in the 1930s. While I've heard that it was too slow moving for the taste of some, I personally wasn't bored at all.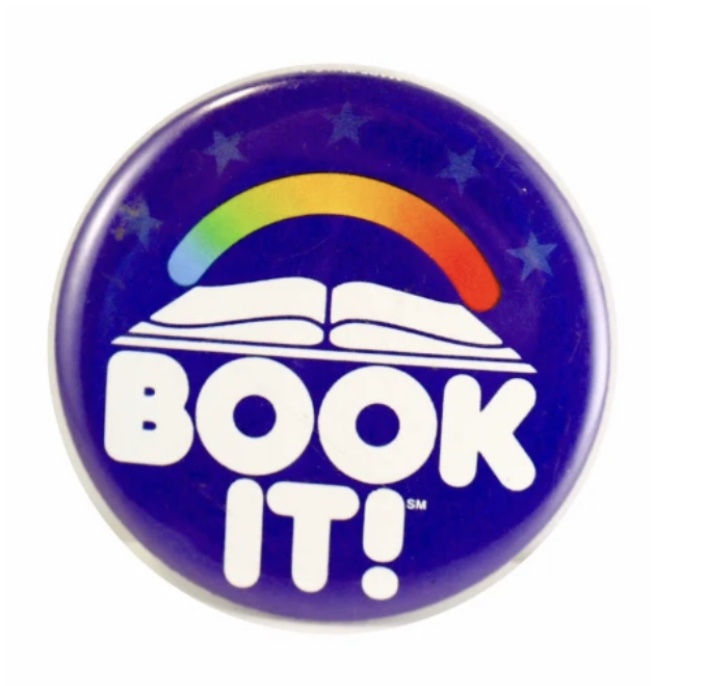 Well … if you've read any of these, I'd love to hear your opinion. And, if you haven't, I hope I've given you a book or two to add to your "Want to Read" list! Go on … earn your BookIt badge! 😉
Happy Reading!

Shop This Post