A Heart For – A New Blog Series
I love a good story. I love that everyone – every single one of us – has a story. Our stories are unique and intricate and interesting. They are layered and collected and always evolving. They make up the very fabric of our lives.
I've been telling little pieces of my own story here for years. Giving you a thread of myself here and there. Sometimes sharing my interests. Sometimes sharing my heart.
Now, I'd like to share other voices as well. Other stories. Other hearts.
Introducing a new blog series … A Heart For.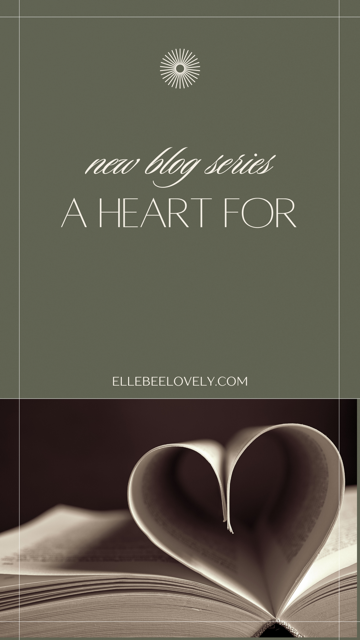 A Heart For … what? Well, that's the story, isn't it?! What do you have a heart for? What makes you come alive? What inspires you? What drives you? What makes your skin hum in a way that you couldn't possibly ignore it?
Let's explore that.
A Heart For will tell a story – interview style. I'll be interviewing local women entrepreneurs that I've been watching and cheering on as they build their businesses with grit and determination … with love and passion … with creativity and a lot of HEART. I'll share their stories here, with you. We'll talk about their businesses, yes … but we'll also chat about what inspires them and what they have "a heart for".
Coming soon.