A Heart For – with Epp & Co.
Today is the day! Our "A Heart For" series launches RIGHT NOW with our very first interview.
I've been looking forward to this day for a little while now and I'm excited and honored to share my chat with the one and only, Jessica Epp. Jessica is the owner and founder of Epp & Co, a modern jewelry boutique that, until recently, has been mostly online and at all the best, local pop-up markets. Now, however, you can find Epp & Co's fun pieces popping up in more and more boutiques throughout NC, SC, WA, GA and MA! She is one to watch y'all! Her passion and excitement for her business is simply contagious.
Here we go with a little Q and A … introducing Jessica Epp.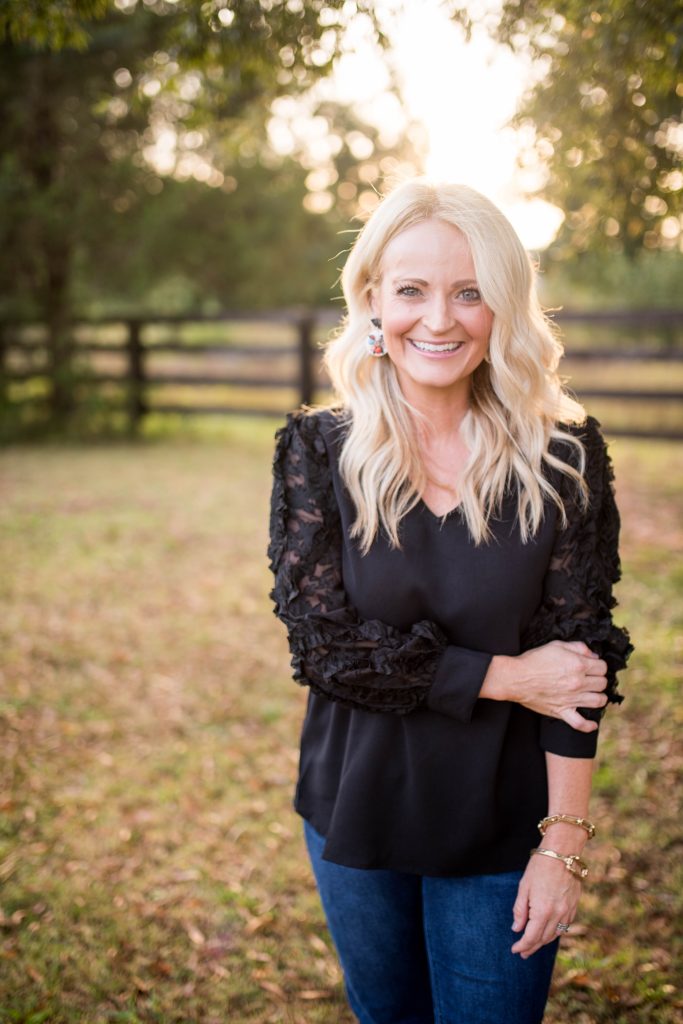 LB: Tell us a little bit about yourself … who you are, where you're from, what you do, your family life, etc …
JE: Hi, I'm Jessica! I'm a wife to Ryan and mom to 4 kids ranging from the ages of 13 to 5. My greatest joy is being a wife and mom. It's a title I have truly always wanted and am so grateful God saw fit to give me these people. I also own a jewelry business and get to spend my days dreaming up new business ideas, designs, and all the behind the scenes of a small business. I grew up in Charleston, SC. It's still my favorite city in the world! We moved to the Raleigh area 10 years ago with the Army.
LB: How did you get into designing, creating and selling jewelry (and now clothing!)? What did your path here look like?
JE: My accidental business started out with me asking my husband to help draw up a design I was thinking about but couldn't find online to purchase. He's always been great at drawing things that I can describe but not draw! I shared that with a friend and before we knew it, we had an Etsy shop. Shortly after, I launched into my own jewelry brand and Epp & Co was born. My path has been full of bumps and lots of YouTube tutorials. There's been a lot of grit and joy in the journey.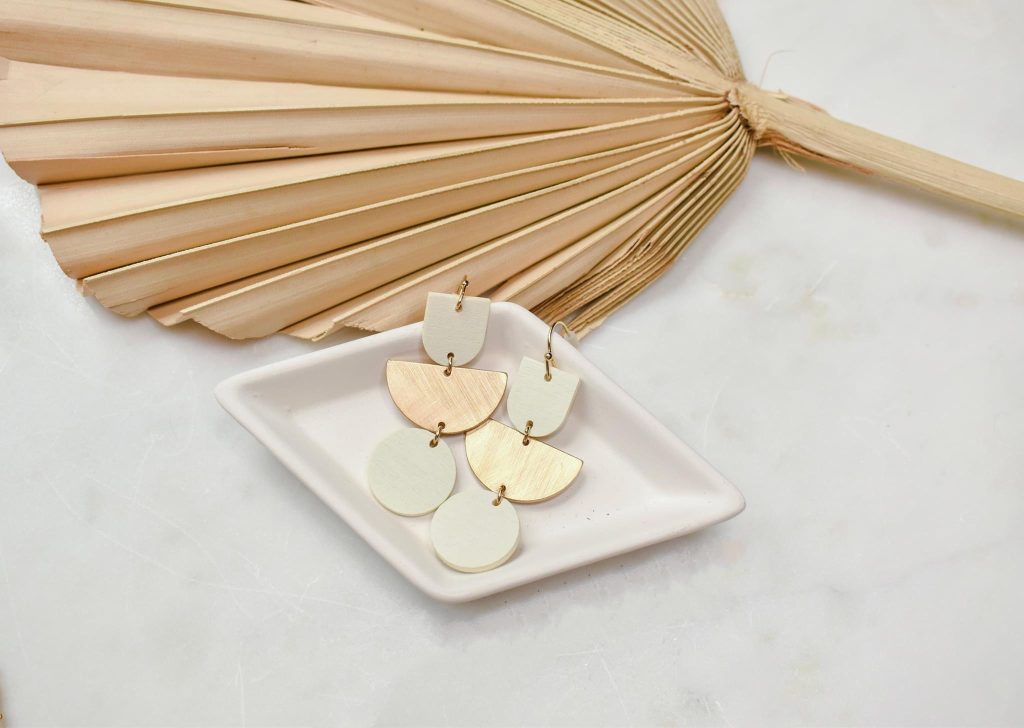 LB: What do you do to relax and/or for fun?
JE: I love to explore new places! Whether a new city or restaurant, I love having new experiences! Life feels like an adventure when I'm trying something new….even a new place to eat! I also love catching a quick walk around the lake I live near. It quiets my mind taking in the beauty of nature!
LB: What inspires you and makes you feel alive?
JE: Over the years I've learned that I feel most alive when I am creating something beautiful. I can look back at different seasons and see that it manifested in different ways, but as long as I was creating, I felt alive. I really think it's how God created me. It's as if I see in color when I'm creating. It's a gift to get to do this for a living.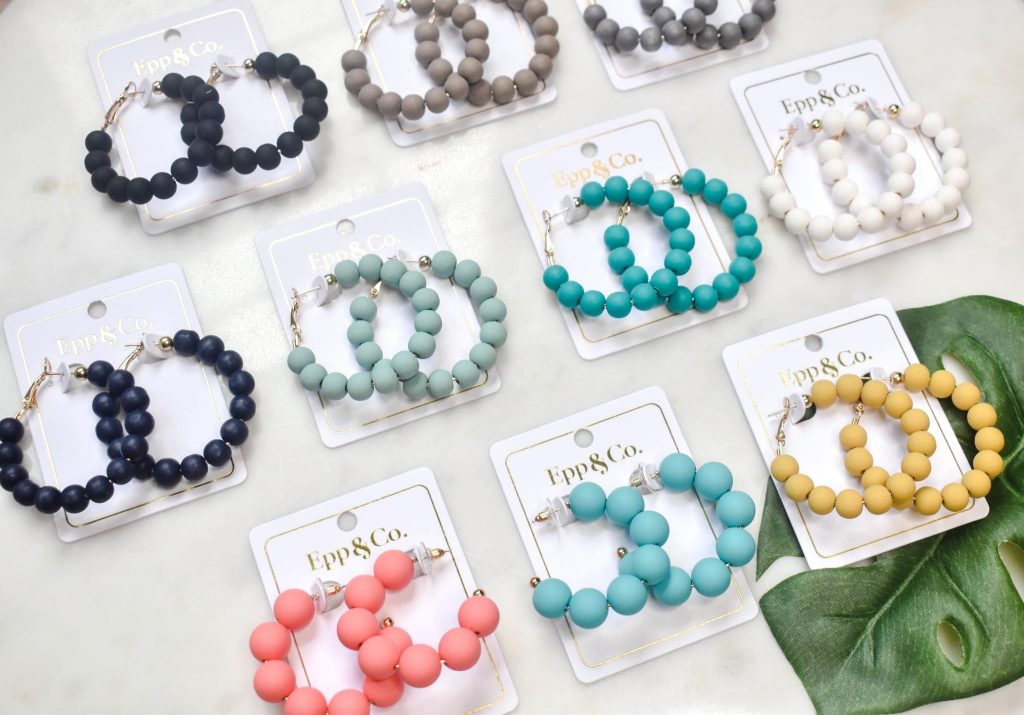 LB: What do you feel really passionate about … and have a heart for?
JE: I have a heart for women growing to become all that God has for them in Christ. We all have our own stories, talents, and passions – I love helping women identify and walk in theirs! I have also found a passion for the fashion world — putting things together, styling and designing is something I love! It's been neat to see these two worlds collide into my own brand.
LB: How does what you have a heart for fuel and/or influence your work?
JE: This world of jewelry and fashion allows me to have influence in women's lives — to encourage their hearts, to help them feel beautiful and share parts of my own life. So much of what I do is through the online space, and my prayer is that my heart for women to find their own value and purpose comes through on the other side of the screen.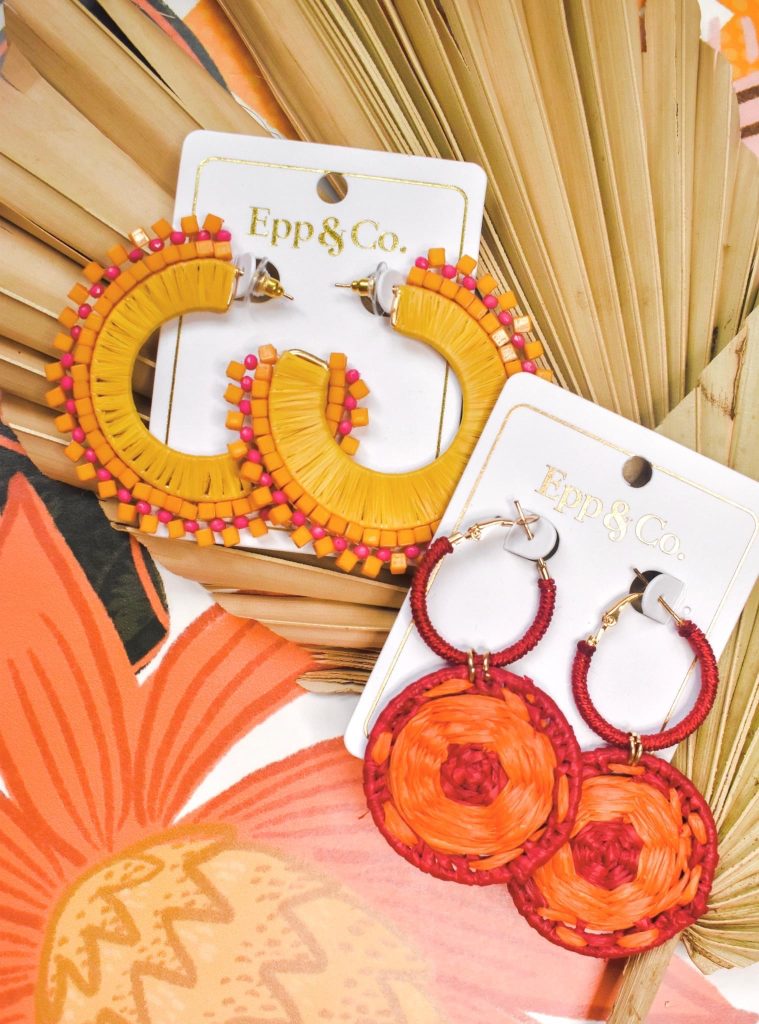 LB: What's something that you are currently struggling with?
JE: I have been struggling with when and how to scale my business. I wear a lot of hats as a small business owner, and it's been a challenge to understand how to take things off my plate without adding more. I just hired my first employee and I'm so, so excited!
LB: Switching gears a bit … What does your morning routine look like?
JE: My first thought in the morning is "please no!" I love to sleep and I am not a morning person! I usually make my way to the coffee and then I come back upstairs to read my bible and pray before I get my kids up and going for the day. From there it feels pretty crazy until carpool ends! I'm ready for a change of pace this summer!
LB: What's something that you've read (or listened to) lately that you've really enjoyed?
JE: I've loved the book Find Your People by Jennie Allen!
LB: Oh, I'm reading that book right now!
LB: Okay, this one is a bit random, but … if you know it, what's your enneagram type? Thoughts about this?
JE: Personally, I've found the enneagram to be really helpful! I'm a 3w2. I think it's a great tool to identify things you're good at and things you may need to work on. It's helped me with some blindspots I've carried! But, I think it's also important to remember that it's a tool and you are a creation, so not every part of you can be boxed into a type.
LB: This question is totally just for fun, so your answer can be completely off the wall or "out there" or serious, but … if you could live a totally different version of your life, what would it look like?
JE: I would live in a New York City apartment and be a world renowned surgeon. I would get the opportunity of helping people in their most desperate moments. During my off time, I'd definitely paint that town and go to all the Broadway shows. My husband and kids would have to be in that life too, so I better have a big apartment! I love to think that I'd be the person that says…. "It's a great day to save lives" Grey's Anatomy style!
LB: Amazing! A surgeon?! I did not see that answer coming! That's why that's such a fun question to ask … the answer could really be anything.
LB: Okay, we're going to wrap this up with one last, slightly more serious question. Is there something that you think God is trying to teach you right now?
JE: To rest in his plans and timing.
LB: Yes. So good. Jess, thank you so much for being on Elle Bee Lovely with us today and sharing a little of your life and your heart. I've enjoyed our chat, as always.
You guys! I hope you've enjoyed reading our first edition of "A Heart For" with Jessica Epp. This was fun!
Until next time … I'll leave you with a few Epp & Co. pieces that I'm digging right now … including quite a few from their "Natural" collection.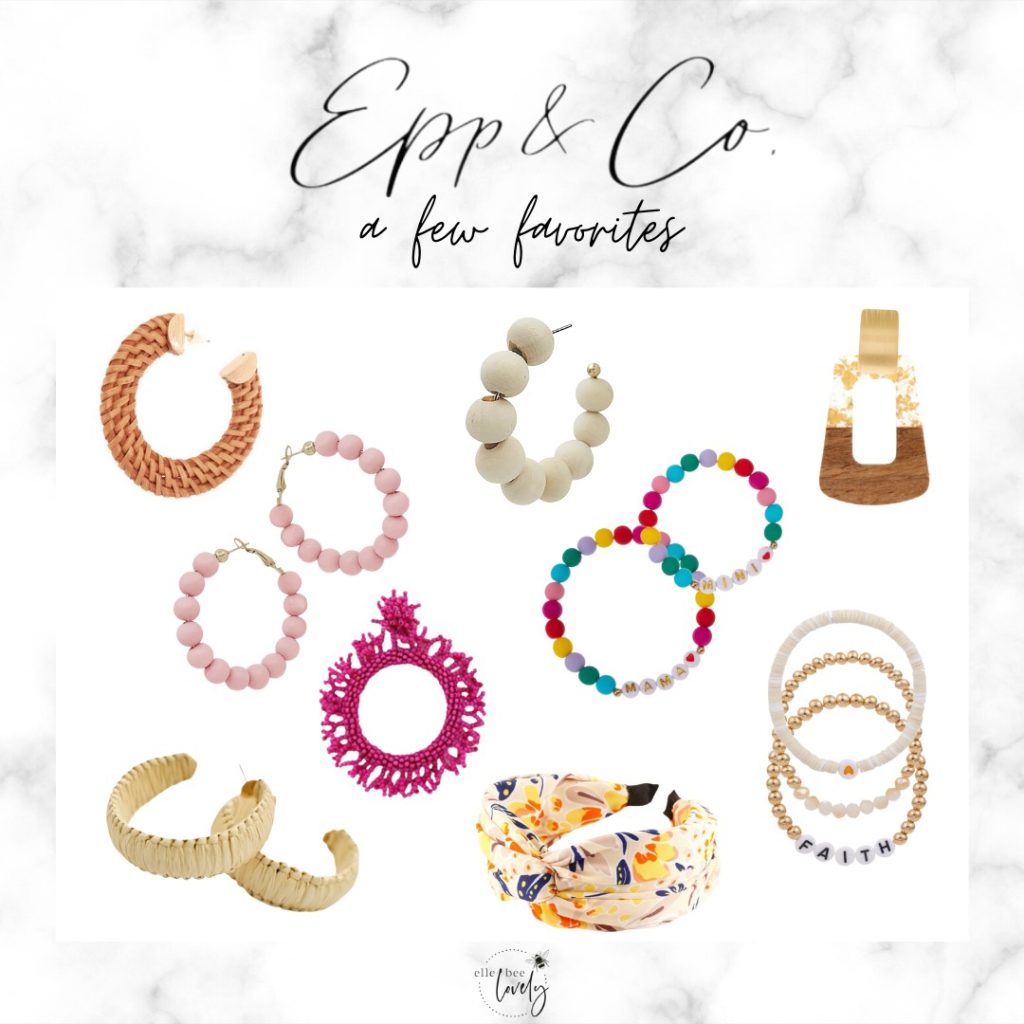 Shop This Post