Christmas Tree Ornaments
Before we trim the tree – just kidding! Before we peek at the round up of Christmas Tree Ornaments that I have for you today, lets have ourselves a quick history lesson. Just for fun.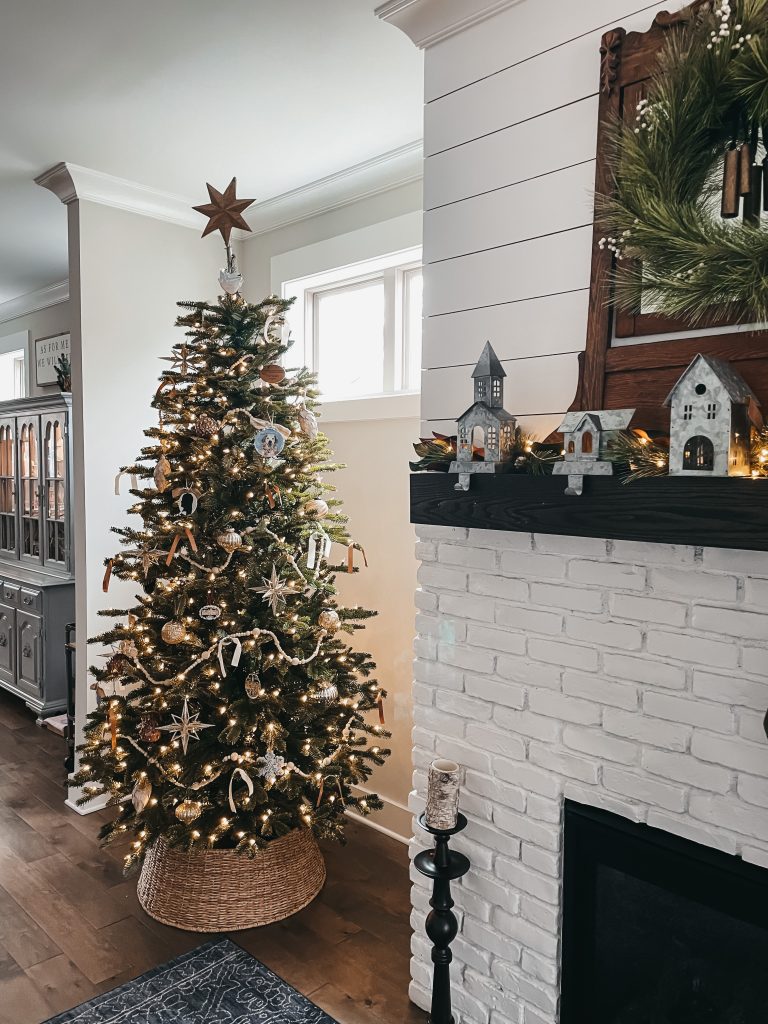 Decorating evergreen trees actually pre-dates the celebration of Christmas – did y'all know that? Many historians believe that even the ancient Egyptians adorned their homes with evergreen boughs during the winter solstice to bring hope during long winter nights. More 'modern' Christmas trees originated in Germany, however. These early trees were decorated with apples, white candy canes, nuts, berries and pastries in the shapes of stars, hearts and flowers. During the 1800s a man named Hans Greiner started making glass ball ornaments (called baubles), which became the first manufactured Christmas ornaments. German immigrants brought "the Christmas tree" to America in the 18th and 19th centuries, but it wasn't until the 1840s when Queen Victoria celebrated Christmas (with her German-born husband, Prince Albert, and their family) with a decorated evergreen tree that the tradition actually caught on in America. In the late 19th century, F.W. Woolworth brought the idea of the "bauble" to America, where he sold more than $25 million worth per year.
And here we are in 2022. Talking about Christmas tree ornaments. Which brings me to the round up that I have for y'all today …. a collection of pretty, mostly neutral (but with a pop of vintage and plaid) ornaments 🙂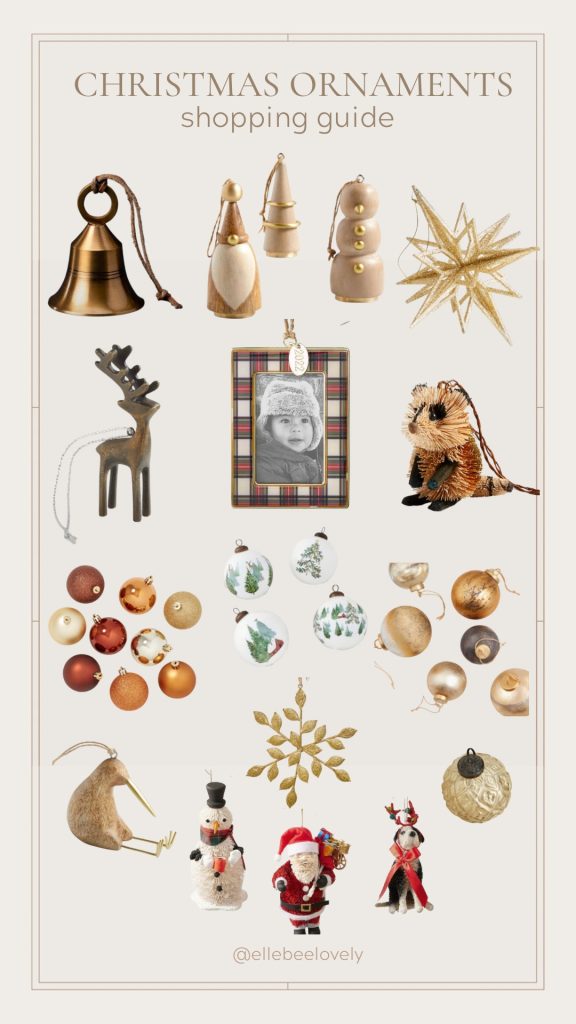 Brass and Hand-carved Wooden Ornaments
"Christmas in the Country" Ornament Set
Textured Metallic Glass Ornament Set
Bottlebrush Nostalgic Ornament Set
Now tell me, do you add to your ornament collection each year or do you have a family set that you bring out year after year?
Happy Tree Trimming!

Shop This Post