Recipe – Strawberry Ice Cream
Strawberry Ice Cream. Yes, please.
Homemade ice cream with freshly picked strawberries. Hell, yeah! Even better!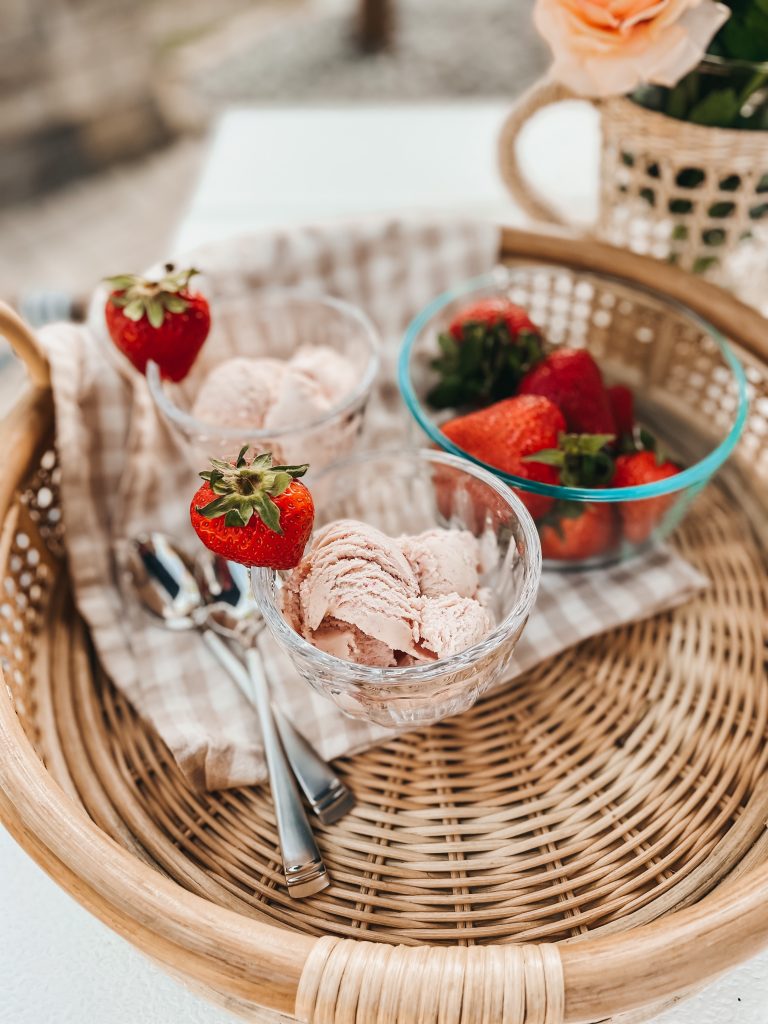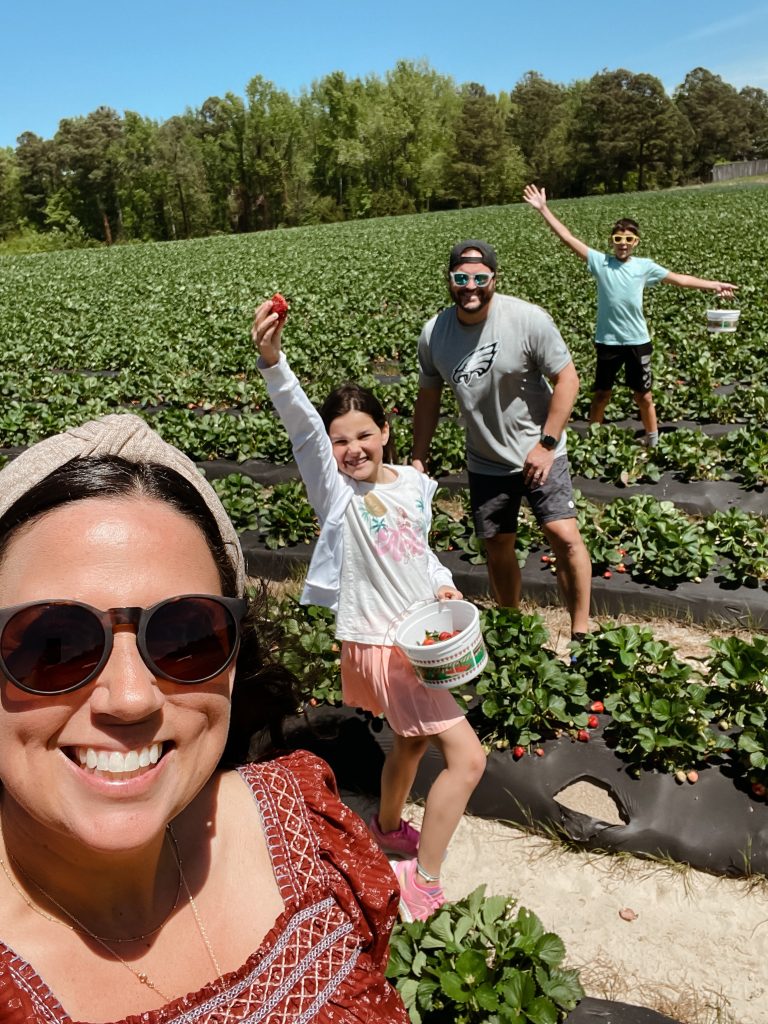 Every spring (usually April/May) when strawberries are in season, we like to visit one of our local farms (shout out to Porter Farms, where we go most often) and pick strawberries. It's a fun, family tradition that started when the kids were in preschool and we went on field trips "to the strawberry patch" with their classes. We kept going after those sweet preschool years ended and it's something we each look forward to it every year.
This year (like most years) we ended up with more strawberries than we could possibly eat. We still had strawberries left even after my mom and I made a big batch of jam. So, we decided to use the rest for strawberry ice cream and, yum, it was definitely a good decision.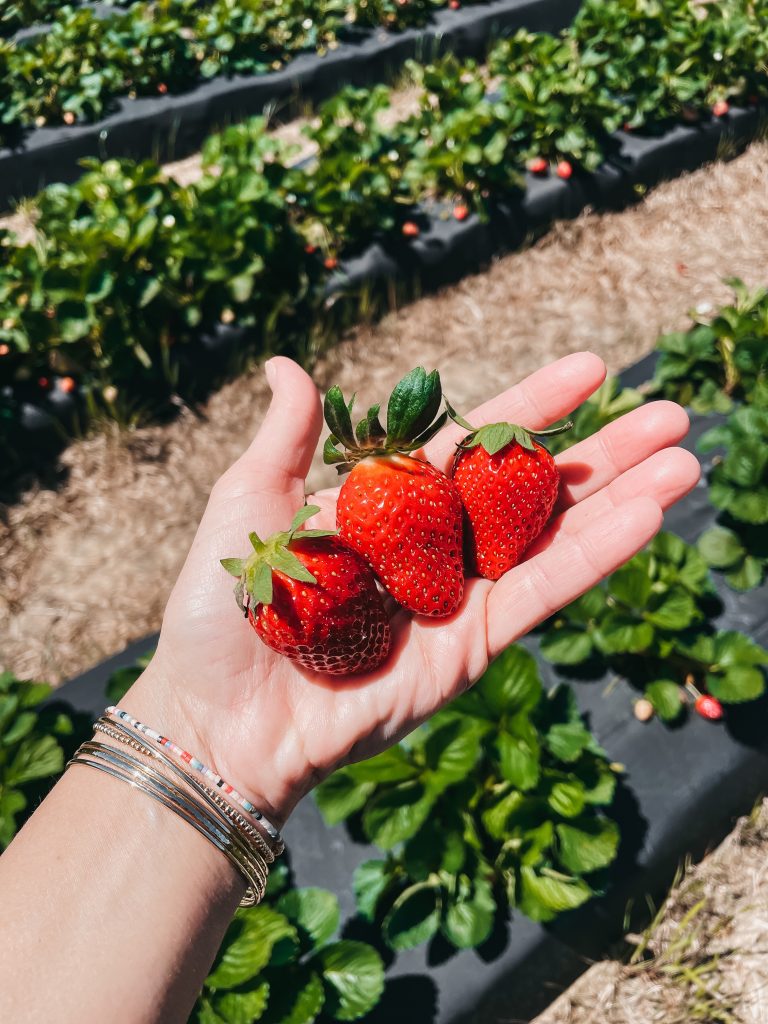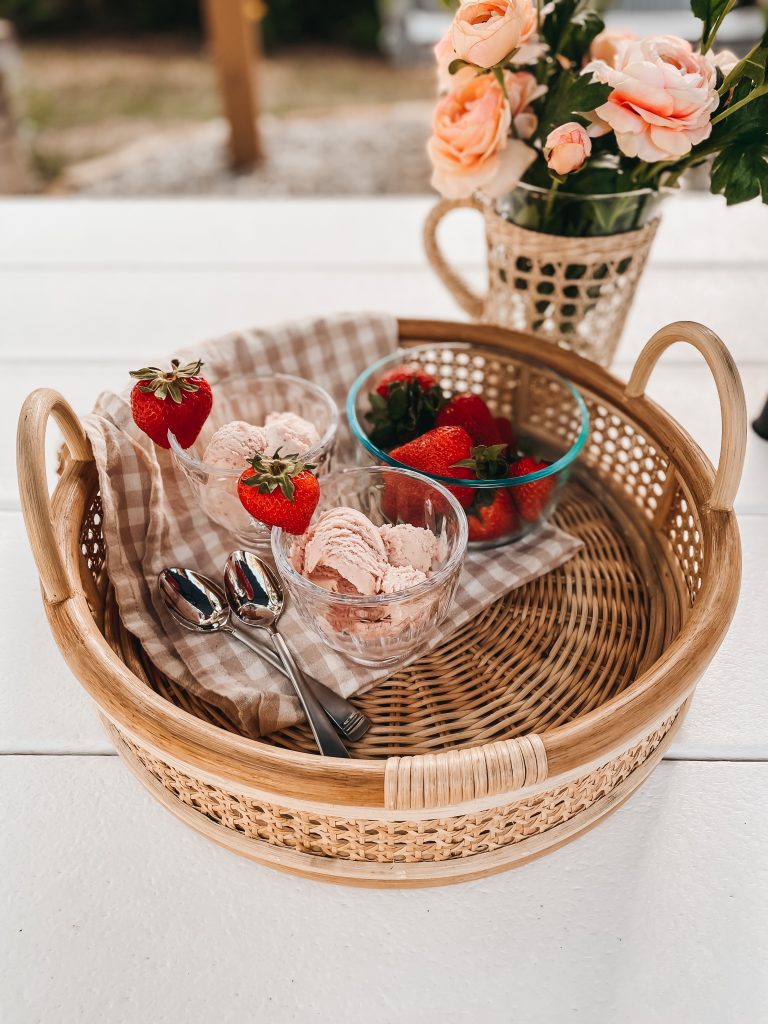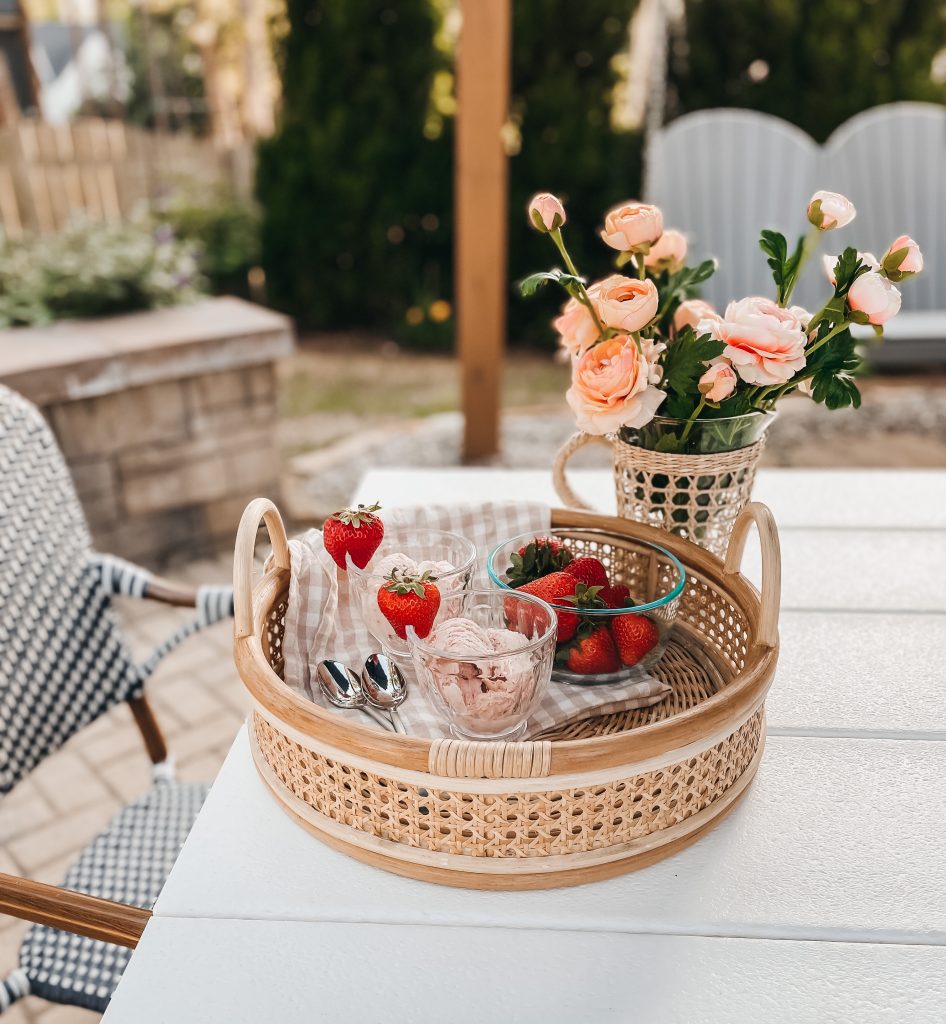 A few years ago, on Mother's Day, I was gifted a KitchenAid Ice Cream Maker Attachment to go with my KitchenAid Mixer. It's a fairly easy way to make homemade ice cream and it's always received with a lot of enthusiasm around our home. The strawberry was no exception and since it's technically still strawberry season, I wanted to share it with you …
Here it is ~ our Strawberry Ice Cream Recipe using the KitchenAid Ice Cream Maker Attachment …
Now that I got you feeling inspired 😉 (right?!), let's talk supplies … To help you get your kitchen ready for your very own "summer-of-homemade-ice-cream" I've put together everything you might need – plus a whole lot more – in one easy-to-shop guide.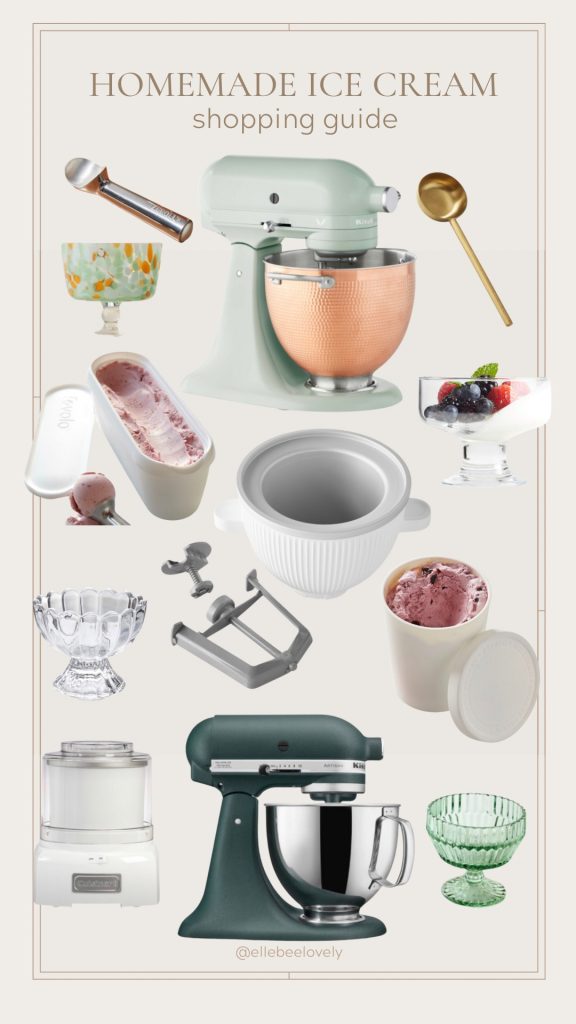 Links: anti freeze ice cream scoop, KitchenAid Artisan Design Series Mixer, brass ice cream scoop, dessert coupe glasses, ice cream storage tub, KitchenAid Ice Cream Maker Attachment, footed snack bowl, tulip snack bowl, ice cream storage tub, Cuisinart Ice Cream Maker, KitchenAid Mixer, glass coupes
I can't wait for y'all to make your own batch of Strawberry Ice Cream! Be sure to come back and leave a comment letting me know how much your people raved about it and what flavor you think we should try next!
Happy Homemaking!

Shop This Post