Early Fall at Target
I tend to desire presence in the current season and it keeps me from looking very far ahead. Time moves so quickly. Babies (and puppies) don't keep. It's all slipping by at a rate that makes me uncomfortable. I yearn to slow it all down. In my unease, I often ignore what's just around the corner. I want summer to feel like summer and fall to feel like fall.
Let's just say right where we are for just a little longer …
Realistically, that's not always possible. In the design world, I need to look ahead. I want to know what's coming. And, in retail, everything is a season ahead and product development is happening a year or more in advance. 
Target is no exception. You may have noticed … it's already early fall in Target. And, when it comes to their popular Studio McGee and Hearth & Hand lines, it's almost always an "if you snooze, you lose" type of situation. Get it or it's gone. 
Knowing this, I wanted to give us a head start with a round up of some of the newest, early fall items from each of these well-loved home lines.
Let's shop! Here's what caught my eye …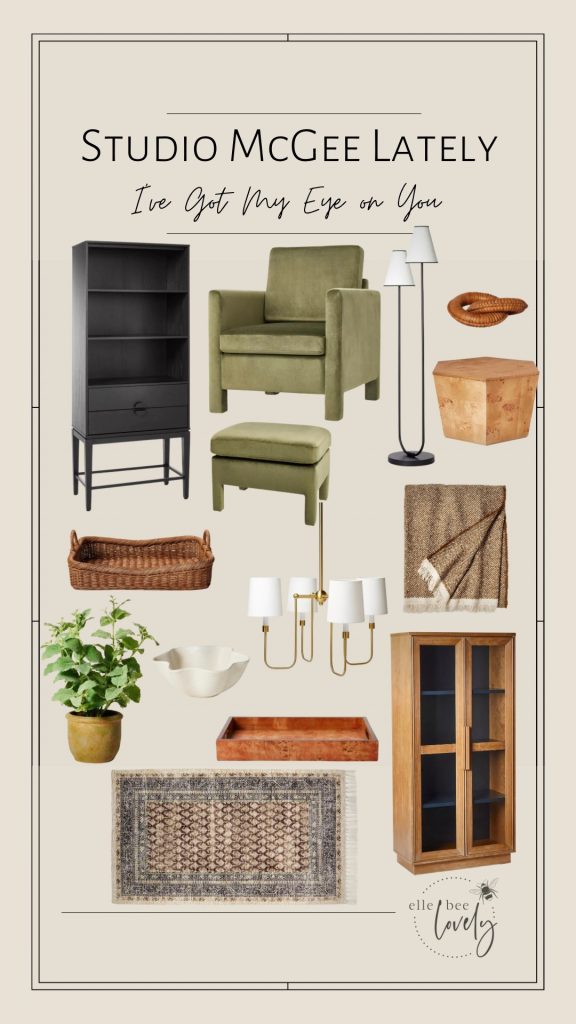 Studio McGee links: bookcase, chair, ottoman, floor lamp, leather link decor, coffee table, french tray, chandelier, throw blanket, potted mint leaf, bowl, burl wood tray, cabinet, rug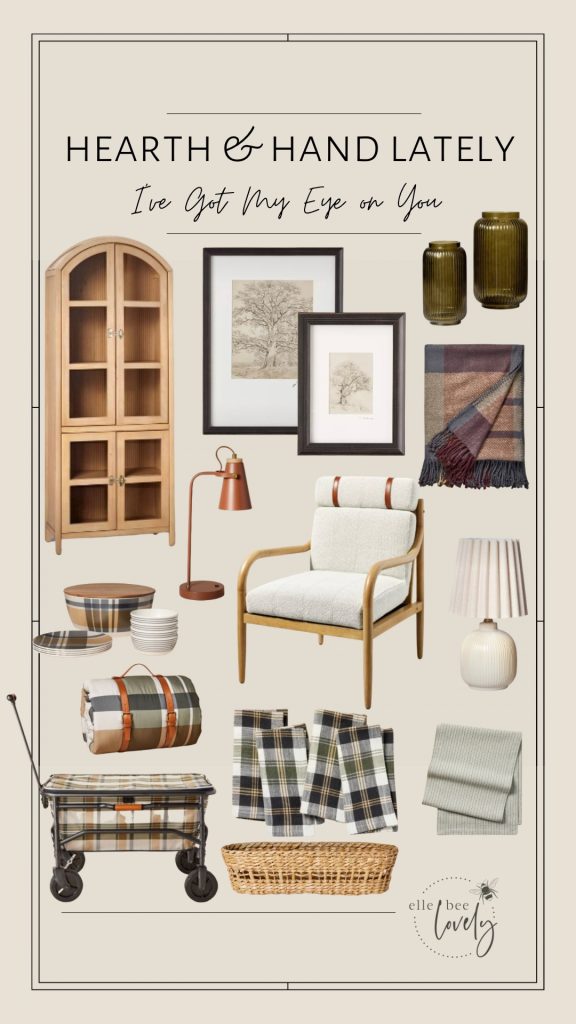 Hearth & Hand links: cabinet, large tree sketch, small tree sketch, green vases, plaid throw, task lamp, chair, ceramic lamp, melamine set, sleeping bag, napkins, table runner, wagon, bread basket
Not to worry, it's only August 1st! Hello, August. We still have quite a bit of summer left! But maybe, just maybe, it's okay if we snatch up a few of these fall 2023 home items. After all, fall is definitely (in my correct opinion😉) the best home decor season!

Shop This Post