Trench Coats – A Round Up
Yep … I'm still over here thinking about fall + clothes + wardrobe staples. I've been having fun (sprinkled with a mild case of anxiety) watching all of the new and emerging trends this season. And, I've been thoughtfully considering which ones may be for me … and which need to stay in my 90s-teenage-memories because been there done that …
One thing I'm noticing a LOT this fall are trench coats. This classic coat style seems to be everywhere! I wouldn't call the trench coat a "trend" because they never really go out of style and they've been a timeless piece for decades. An easy closet staple … a good trench coat should last for years and years! They are, however, having a moment and seem to be trending in a big way. Plus, there are several different variations and colors of them … with the most popular being an oversized silhouette.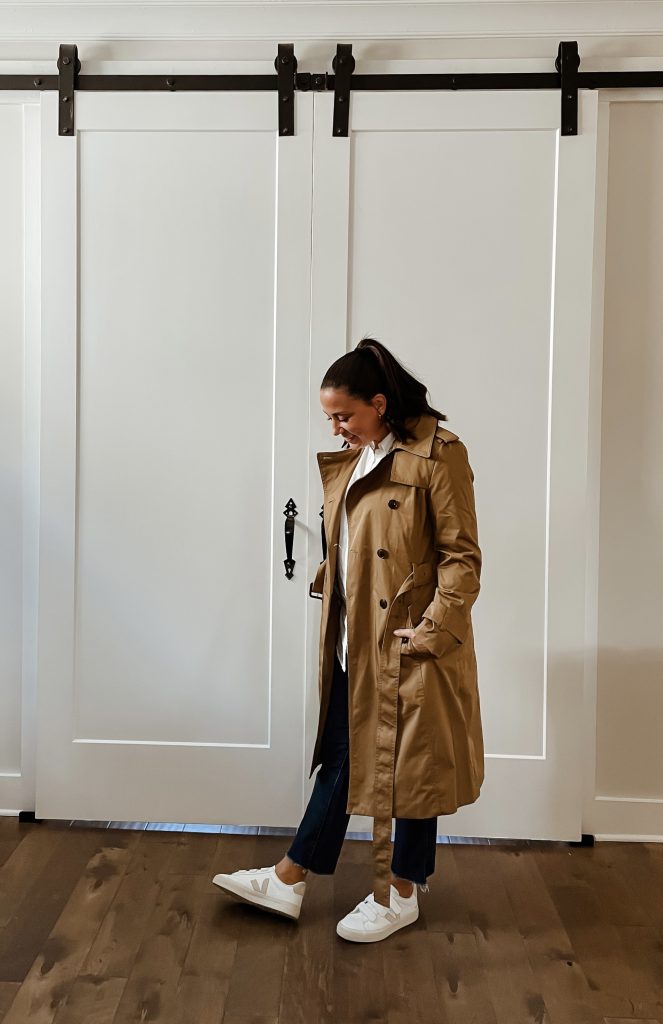 Aside from trench coats, I'm also seeing an abundance of long, oversized coats, jackets and sweater blazers… but we can chat more about those another day. Today is all about the trench coat and I have a quick round up for you!
Excluding the always classically covetable Burberry trench – because while it IS a dream, it's a bit out of my budget, not sure about y'all?! – here's my round up of 6 (slightly more affordable than Burberry) classic trench coat options …
And, a few PINTERESTING inspirational images for you as well … because it's always helpful to see just HOW an item is being worn when you are considering adding something to your own closet …
There are a few extra trench coat options linked in the "Shop This Post" section below.
Until next time!

Shop This Post + More Options